A new documentary on Michael Hutchence's life goes some way towards explaining the motivations behind the musician's death.
Michael Hutchence: The Last Rockstar, which will air over two nights on the Seven Network in Australia, reveals the lyrics Hutchence is believed to have written the night he died.
Scrawled on a notepad, the words point to his darkness and potential unhappiness, including: "Sick of the dogs outside my window/ That's right, took a look/ new plan with a hook stuck into me."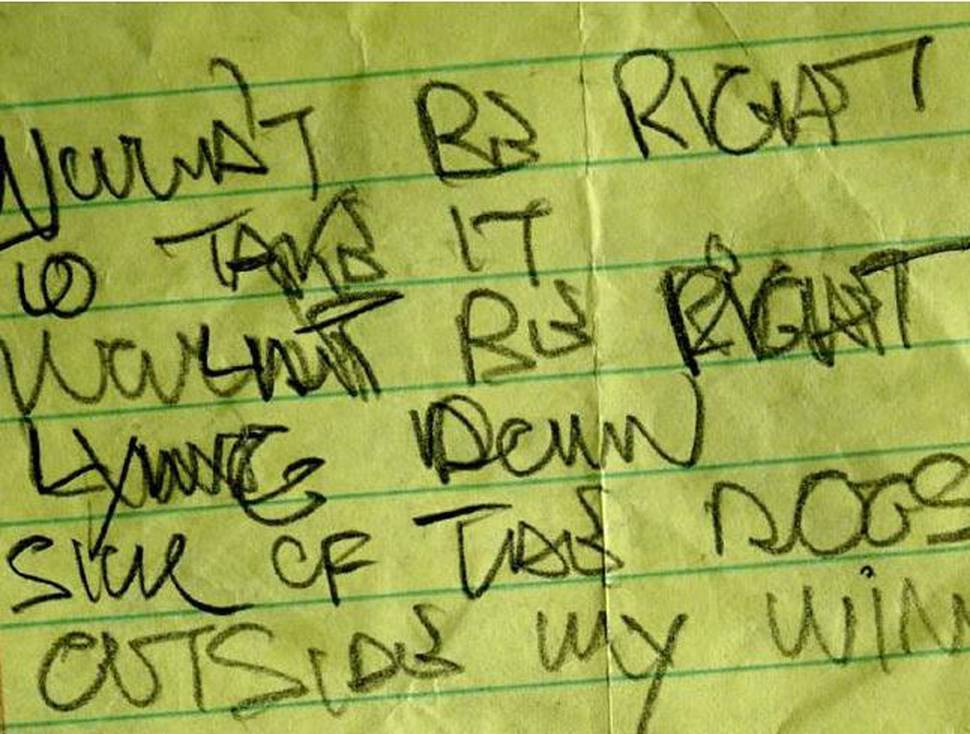 Hutchence was found dead in the Ritz-Carlton Hotel in Double Bay in Sydney on November 22, 1997, and his death was ruled by the NSW Coroner to be the result of suicide.
The documentary paints a picture of Hutchence in the early days of his career as a happy performer who liked to party, surrounded by beautiful women.
The documentary then charts his mental decline following the attack he suffered in Copenhagen in 1992 when he was punched to the ground by a taxi driver, after which he lost his sense of taste and smell.
"He changed and became far more aggressive," his INXS bandmate Andrew Farriss says in the documentary.
It was a massive blow for Hutchence who revelled in his senses before that, enjoying good food and good wine. He's even seen on home footage in Grasse in the south of France, a town of flowers and perfume factories, describing the novel Perfume to his half-sister Tina.
Around the same time, INXS bandmate Kirk Pengilly reveals the band's popularity was starting to wane.
Hutchence started to separate himself from the band and create solo music, but felt conflicted by that, viewing the band as brothers.
Interviews with Hutchence's famous friends including U2 frontman Bono, Simon Le Bon from Duran Duran, actor Billy Zane, music producer Danny Saber are combined with interviews with Tina, other friends from his life and INXS band mates Pengilly and Farriss to paint a picture of the star.
Rosanna Crash, who was Hutchence's girlfriend while the band toured the US with their hit album Kick, discusses their three-year relationship for the first time. Hutchence broke up with her for Kylie Minogue but she admits she still loves him and felt she needed to protect him.
"I just think he needed support, more than he got from people," Crash says in the documentary.
WHERE TO GET HELP:
If you are worried about your or someone else's mental health, the best place to get help is your GP or local mental health provider. However, if you or someone else is in danger or endangering others, call police immediately on 111.
OR IF YOU NEED TO TALK TO SOMEONE ELSE:
• LIFELINE: 0800 543 354 (available 24/7)
• SUICIDE CRISIS HELPLINE: 0508 828 865 (0508 TAUTOKO) (available 24/7)
• YOUTHLINE: 0800 376 633
• NEED TO TALK? Free call or text 1737 (available 24/7)
• KIDSLINE: 0800 543 754 (available 24/7)
• WHATSUP: 0800 942 8787 (1pm to 11pm)
• DEPRESSION HELPLINE: 0800 111 757​