Nude scenes can be daunting for actors, some seem to carry no hesitation when it comes to getting down and dirty, but others have to be convinced.
Many young actors will do just about anything they're told to try to break out in the industry, and years later, much more famous, they regret having shown so much skin so early on in their careers, according to New York Post.
From Oscar-winners to rom-com superstars, these stars wish they hadn't been so eager to bare it all. Whether in a moment of jest or in a steamy scene, sometimes, all that nudity ends up being not entirely necessary.
Mary-Louise Parker, Weeds
While Parker got down and dirty on many occasions over the course of Weeds' 8 seasons, she admits she felt pressured into appearing fully nude in a bathtub in Season 4. "I didn't think I needed to be naked, and I fought with the director about it, and now I'm bitter," she told More magazine. "I knew it was going to be on the internet: 'Mary-Louise Parker shows off her big nipples.' I wish I hadn't done that. I was goaded into it."
Natalie Portman, Hotel Chevalier
While Portman has later back-peddled on some of the comments she made about her fully nude scene in Wes Anderson's short film Hotel Chevalier, she initially said that she was sorry "she didn't listen to her intuition" and would "trust her gut more" going forward. Later, she told MTV News that she doesn't "really have regrets", but "It's more that I don't like misappropriation of stuff, like when you create something as part of a story and then a piece of it ends up on a porn site. It's meant to be a dramatic scene and part of a story. That really makes me angry."
Sharon Stone, Basic Instinct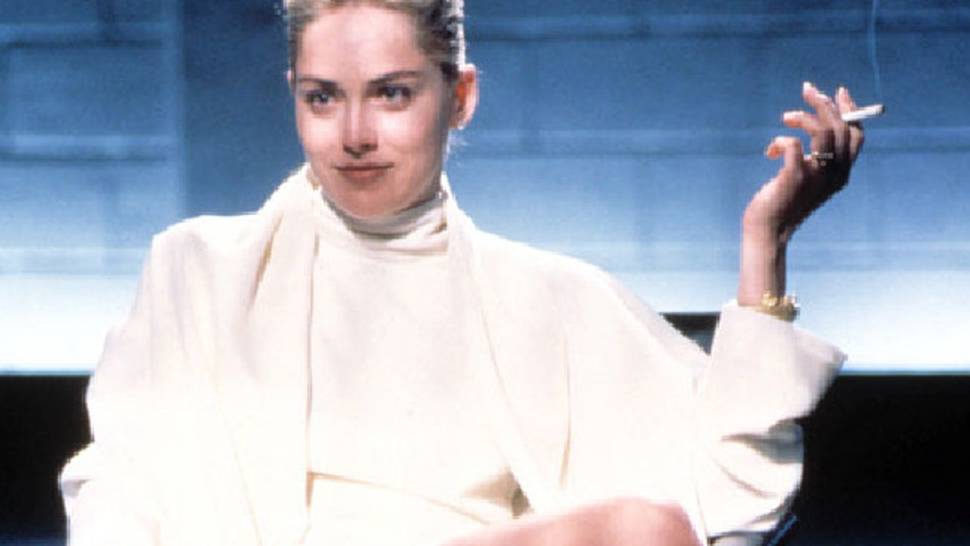 That infamous white dress scene? Turns out Stone had no idea that was going down until the movie was up on the big screen. "When we did it, it was going to be an innuendo and the director said, 'We're seeing the white of your underwear, I need you to take them off.' And I'm like, 'I don't want you to see anything and he's like, 'No, no you're not going to.'," she recalled. "When I saw it in the theatre, with a bunch of other people, I was like (in shock). When the film ended I went in the booth and I slapped him (Verhoeven) and I said, 'You could have showed me this to me by myself'."
Dakota Johnson, 50 Shades of Grey
Johnson has certainly never shied away from baring it all, but filming the infamous 50 Shades BDSM scenes was less than enjoyable for the actress. She spent hours tied up and pretending to be struck with a whip and told Time that it was "emotionally taxing". It wasn't "a sensual or pleasurable environment," she said. "It was really hot - not in a steamy, sexual way. It's just sweaty and not very uncomfortable."
Kate Winslet, Titanic
Winslet has certainly gone on to do her fair share of nude scenes, but she admits she took it all off for the infamous "draw me like one of your French girls" scene because of feeling insecure. "I wish I hadn't shown so much flesh but I was young and I knew I had things to prove."
Jennifer Lawrence, Passengers
While Lawrence doesn't necessarily regret the sex scene (her first!) she shared with Chris Pratt, she does regret getting drunk beforehand to ease her nerves about doing the scene with the married Pratt. "I got really, really drunk," she told The Hollywood Reporter. "But then that led to more anxiety when I got home because I was like, 'What have I done? I don't know."
Halle Berry, Monster's Ball
Berry doesn't regret the nudity that her Oscar-winning Monster's Ball performance called for in some very down and dirty scenes, but she doesn't think that it's a necessity. ""I don't think nudity is ever necessary. I think you can make every single movie and never show anything and it's fine. I think it's a choice you make, and it was a bold choice on my part."
Emilia Clarke, Game of Thrones
The Mother of Dragons has certainly warmed up to the idea of nudity on the notoriously racy show, but she waited for what she felt was the right moment before she bared it all - and instantly regretted telling her parents to watch it. "My parents said, 'We're watching the show, but darling, you're not doing much this season!' I said, 'Well, watch this one. Watch tonight,' and they were trying to get spoilers out of me and on and on, so I sat them down and said, 'Let's watch it!' and then instantly regretted it ... My dad's like, 'Again?'"