Rapper Jay-Z has opened up on the death of his collaborator, Linkin Park frontman Chester Bennington, saying he hopes it "wakes people up".
Bennington was found dead in the bedroom of his Los Angeles home in July, aged 41.
Beyonce's husband performed Numb/Encore, a collaboration between him and the nu-metal rock band, on BBC's Live Lounge on Friday.
"That felt really special to me," Jay-Z said after the performance.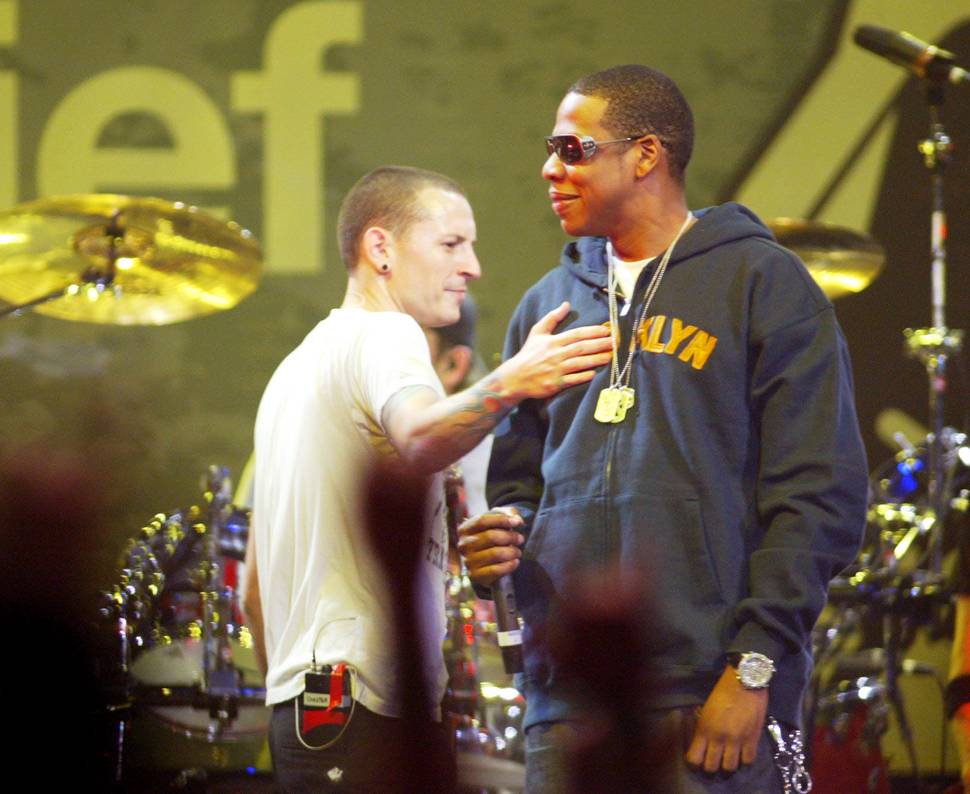 "That's the first time I've performed that song after Chester passed away, which is super tragic.
"I really think hopefully his death serves as a wake-up call.
"Mental health is a real thing. You never know what people going through (sic) and you think because they're performers and he sold fourteen thousand million records - that doesn't equate to happiness.
"Money or fame, that doesn't mean anything if you're not happy inside.
"And a lot of people, we go and we don't deal with what's happening to us. We just keep going.
"Especially with a performer like that. You just start numbing yourself; you become numb.
"He's singing it. He's telling you: 'You become numb.' You just go and get bigger audiences ... you move further away from yourself."
Jay-Z said Benninton's death was made more tragic because he had left six children behind.
Bennington battled with depression and drug abuse throughout his life, according to Variety.
He was also deeply affected by the death of his friend, Soundgarden singer Chris Cornell, who also took his own life in May.
Jay-Z kicked off the radio show by performing Family Feud from his new album 4:44, which appears to refer to him cheating on Beyonce.
His wife famously wrote about his infidelity in her landmark album Lemonade, which included the iconic line "You better call Becky with the good hair", a reference to Jay-Z's mistress.
Family Feud contains an oblique answer to the line, saying "I'll f*** a good thing up if you let me/Let me alone, Becky".