A Whangarei woman is excited to have secured one of The Block homes for her mum.
Beifei Jiang, who owns Plumb'In in Whangarei with her husband Alex Bodger, was the successful bidder on Ling and Zing's house at the live auction final on Sunday night.
She increased her bid over and over to reach the reserve price and eventually snaffle the house for $1.3 million, just $1000 above the brothers' reserve.
"I think I started bidding about the million-dollar mark."
"I have to listen to Mum's instructions, and we know what our reserve would be. The auctioneer kept telling me it's not there."
Jiang said she did the bidding and paid the deposit, her sister is paying for the house and their parents, Guifang Wang and Laiquan Jiang, are going to live in it.
"I'm very content. I'm just so happy for Mum and Dad."
Jiang said she and her sister Beiyi Jiang, who lives in China but has permanent New Zealand residency, wanted a warm, modern house to be able to look after their mum in, as she is unwell.
The Northcote location attracted them to the houses, not the TV show, however Jiang had watched the season on and off.
"The reason we considered that block is because Mum and Dad have already been living in the area 15 years."
Jiang said her parents' house was not insulated and was cold and damp in comparison to the new house.
She said her mum initially liked Stace and Yanita's house, but after going back for another look, the family decided either of the end houses would suit.
In the car on the way home, Jiang said her mum told her: "I can die happy now."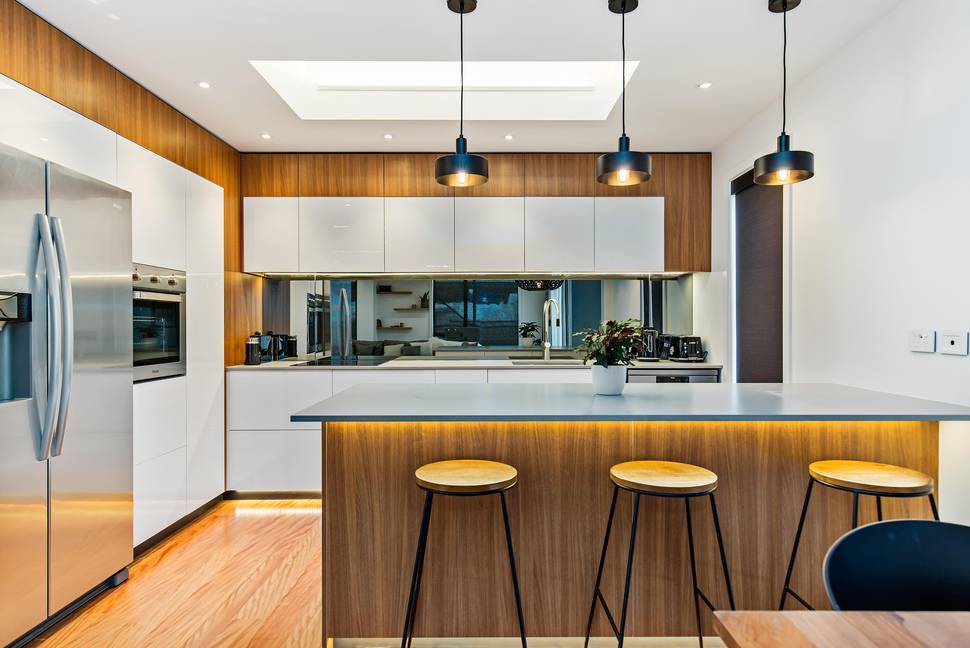 Jiang said hearing that from her mum made her day and she rang her sister and told her.
"In our culture, it's our obligation to look after our parents."
She has mixed feelings about Ling and Zing only getting $1000 from the sale of their house.
"I don't feel bad because I bid and I got what I wanted, but I thought 'oh no, only $1000'."
She felt sorry for Stace and Yanita, who experienced a roller coaster of emotions after they thought they had won, only for a second auction of Andy and Nate's house to net them the $100,000 prize.