Speculation is rife that wedding bells are set to ring for New Zealand's original reality TV lovebirds, Art Green and Matilda Rice.
Sources have told The Herald The Bachelor NZ star proposed while the pair were on holiday in Rarotonga this week, but are keeping the news under wraps ahead of an official announcement, believed to be with a weekly women's magazine.
Guests at the resort where the pair stayed have since come forward claiming they witnessed the proposal, however, this morning Green denied it had taken place and said the couple were not engaged.
The couple, who met during the first season of The Bachelor NZ in 2015, have been in a serious relationship ever since Green chose Rice over 20 other women in the reality romance competition.
At the time, the couple were forced to keep their relationship under wraps for several weeks until the series finished screening.
But despite initial rumours their romance was all for show, the couple proved the naysayers wrong, documenting their blossoming relationship on social media.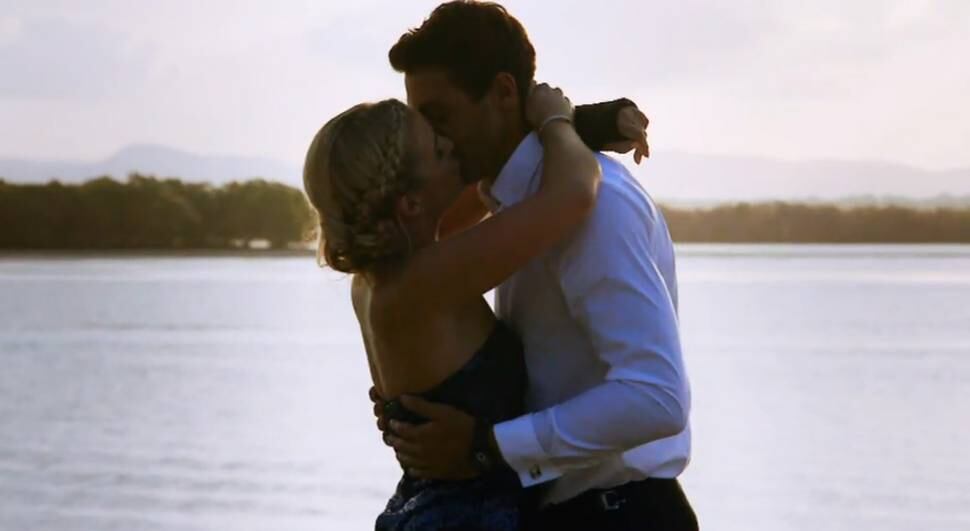 The couple, who have more than 200,000 followers between them on Instagram, regularly post updates about their lives together, including exotic overseas holidays and joint fitness challenges.
Most recently, the pair were seen supporting one another at New Zealand Fashion Week, where Green donned a tuxedo in the Wedding Show, while Rice stripped down to her undies for the Jockey show.
The pair, who arrived home today, have spent the past week in Rarotonga, enjoying sunset walks on the beach and snorkelling, among other activities.
REALITY ROMANCE SUCCESS
Art and Matilda join the exclusive - and limited - ranks of Bachelor couples to stay together long-term.
Most famously, America's first Bachelorette Trista went on to marry her winning suitor Ryan in 2003. The couple are still going strong and have two children together.
Out of 19 seasons of The Bachelor in America, only three couples have remained together. Two are now married.
The Australian version of the reality competition has fared better with four long-term relationships spawning from the series, including one engagement.
Meanwhile, of The Bachelor NZ's three seasons, two couples are still going strong, including this year's lovebirds Zac Franich and Viarni Bright.