By Bronte Coy
John Legend and Chrissy Teigen's relationship is so many people's #CoupleGoals, it's hard to imagine a world without it.
But according to Legend, it's a bleak future we almost had to face.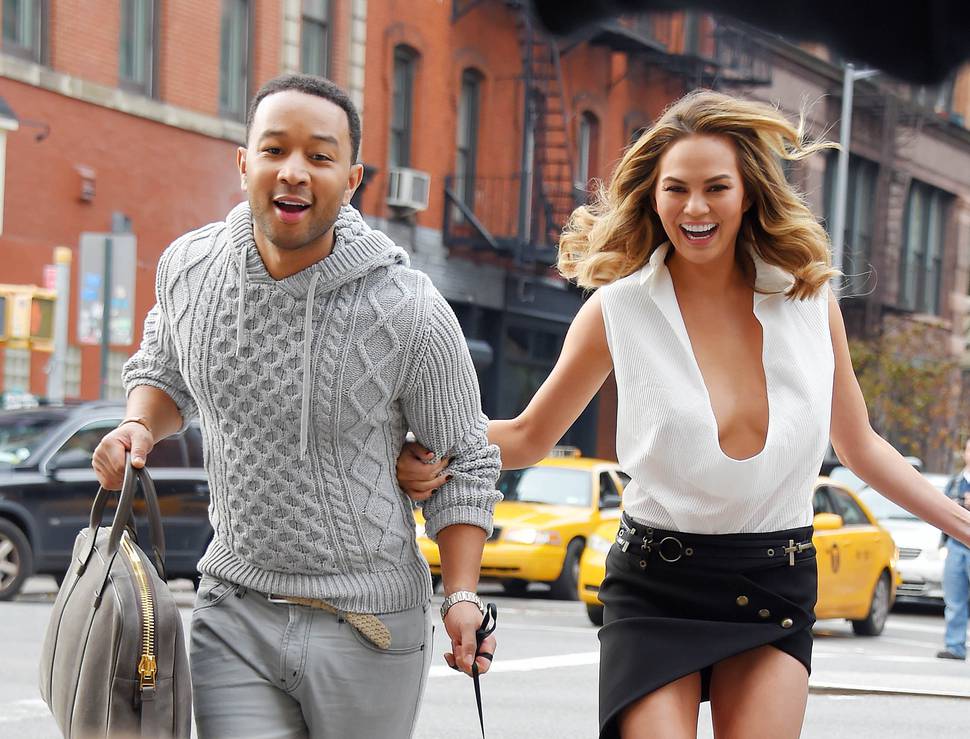 The singer, 38, who started dating Teigen more than a decade ago, has revealed that he once tried to break up with her at a time when he was feeling overwhelmed by work.
"I was really stressed and busy," he told The Guardian.
"I was just like, 'I'd just be happier single right now,' and she was like, 'No'."
Luckily, Teigen's bold approach worked and their relationship was back on track within half an hour.
"She pushes me to be funnier," he says, "not because she's trying to, I think it's just being around her. And to be bolder."
The stars met on the set of Legend's single Stereo in 2007 when the Sports Illustratedmodel was cast as his love interest, and they tied the knot in Lake Como in 2013.
They're now parents to 16-month-old daughter, Luna.
Legend also opened up about why they choose to share so much of their lives on social media, explaining that it helps control images of themselves.
"I think it devalues paparazzi photos when you control your own narrative," he said.
"I think we have enough wisdom to know when it's the right time to share and when it isn't. Occasionally, we'll make a mistake but, generally speaking, I'm happy with what we've chosen to share, and I think it's generally better than the alternative of going through publicists and tabloids."