Survivor New Zealand
contestant Jak showed up to tribal council in nothing but a loincloth last night - leaving little to the imagination.
But his antics failed to impress: he was voted out by his tribemates.
Jak raised eyebrows when he turned up essentially naked, causing awkward laughter from other contestants and questions from host Matt Chisholm.
"This is how the ancient warriors of Nicaragua dress," Jak joked.
However, he was in for a surprise when the rest of Casar voted Jak out of the tribe, sending him to Redemption Island to face Mike in the next challenge.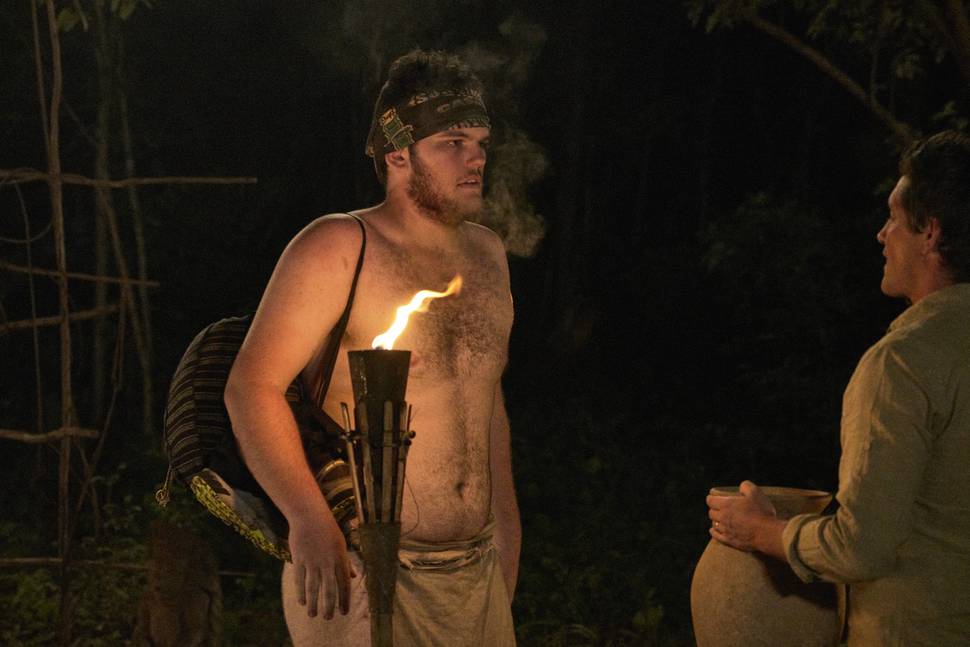 Jak, 21, has become known for his goofy attitude and sense of humour on Survivor.
Mike won last night's Redemption Island challenge, eliminating Sala from the competition.
He was the eighth person to be eliminated, leaving eight more contestants remaining.