Katy Perry's extravagant outfit turned heads at yesterday's Met Gala - but her bizarre gown apparently deserves a closer look.
Perry was a co-host at last night's event, and her red gown included a veil and a headpiece that appeared to say 'Witness'.
Some speculated the singer's headpiece revealed the title of her upcoming album.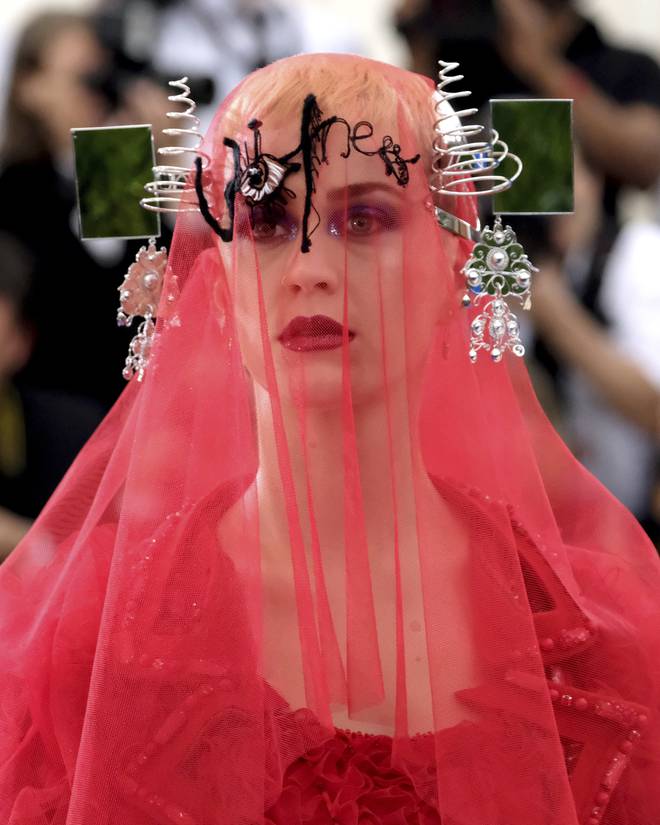 connected the word to the clues that Perry has been dropping in the lead up to her upcoming fourth LP, reporting that
Witness
was the title of a song demo that leaked a few months ago.
Read more:
• Met Gala: All the weirdest looks
• Fans slam 'filthy rich' star's fundraiser
Before the release of the single Bon Appetit last week, certain fans also received a flyer titled "temoin" - French for "witness".
Perry is yet to officially announce her follow up to 2013's Prism, but has so far released two singles including Chained to the Rhythm.