A teenager has asked Oscar-winning actress Emma Stone to his high school prom with an epic parody of the opening number to the Hollywood blockbuster, La La Land.
Instead of a Los Angeles freeway, Arizona teen, Jacob Staudenmaier, 17, set his musical proposal in the parking lot of his high school in Scottsdale, which is incidentally also Stone's home town, the Daily Mail reported.
"I decided to ask Emma Stone to prom by recreating the opening scene from La La Land. I rewrote the lyrics to the song myself and directed the video and did the choreography too, but thank you so much to all the friends and adults who came out to help make it happen," Jacob wrote on his YouTube video, which has so far racked up more than 25,000 views on YouTube.
"It started with the kind of crazy idea of saying, 'Yeah, maybe I'll go with Emma Stone to the prom,'" he said. "I decided if I was going to do this, I really needed to do it big."
"It's going better than expected," Jacob told USA Today.

After weeks of planning, the entire sequence was filmed on Sunday, with the help of his classmates and friends, in just a couple of hours.
The video sees Staudenmaier dressed in a black tuxedo as he jumps out of his car to recreate the famous highway scene in the parking lot of his high school.
Staudenmaier sings: "Maybe I could buy you dinner it'll make my night and maybe make yours too.
"Emma Stone if you came I think I'd go insane. Emma Stone, please be the one!" he implores before tossing a bouquet of flowers over his head.
In a bid to win her over, he compares himself to her co-star Ryan Gosling, singing: "People say I look like Ryan Gosling and maybe that's a bit far-fetched.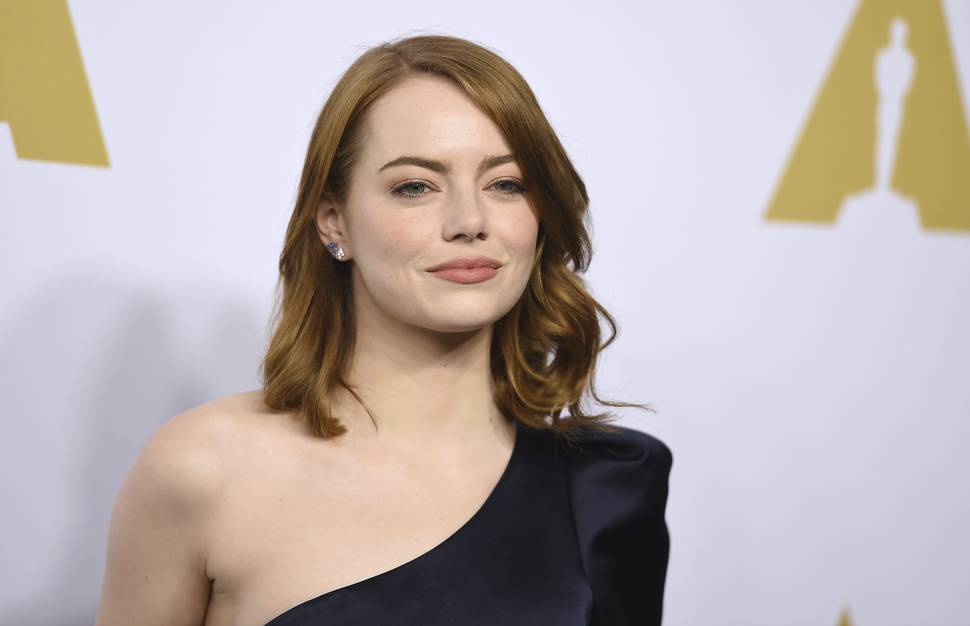 "Please don't let me know. It'd be in your hometown," he jokes, later adding: "I know my voice ain't great, but please be my prom date."
He also jokes that he'll be the "coolest guy around" in the "Valley of the Sun" if Stone takes him up on the offer to "be the one".
So far, he has not heard back from the La La Land star, although he has heard a rumor that her mother may have seen the video.
"I guess I'll just have to handle it on the fly," Jacob said. "Just roll with it and go with the flow."
He says that if Emma doesn't call by April 29, he has a backup plan and knows of another girl who would also be happy to go to prom with him.