New Zealand art enthusiasts won't have to leave the country or book a room in elusive street artist Banksy's Walled Off Hotel in Bethlehem to see his work.
Twenty-two art works by the world-renowned but anonymous UK-based artist, activist and film director go on show this month at the Tauranga Art Gallery as part of the city's first street art festival, Paradox.
It is the largest collection of Banksy works in the Southern Hemisphere and arrives thanks to British couple George Shaw and Shannon Webster. The former software programmers and keen street art collectors moved to New Zealand in 2009, shipping their collection to their Nelson home.
They started collecting street art in the early 2000s after discovering that most street artists sell work for inside walls. Banksy was yet to become the world's most famous street artist, meaning his work was available and affordable but the couple later splashed out on some canvases.
Attending more street art shows saw Shaw and Webster broaden their collection to include a growing number of artists' work as well as memorabilia associated with exhibitions. Shaw says they ensured every care was taken with their collection when they moved to New Zealand and started Oi You!
It's a street art event company which has staged exhibitions in New Zealand and Australia, overseen the painting of 60 murals and worked with businesses, galleries and local authorities to oversee street art projects.
"We now work twice as hard for half as much but have ten times the fun," says Shaw. "What's unique in New Zealand - and New Zealand tends to do this in many fields - is that there's almost an excess of talent. The artists who are here, and those who are coming up through the scene, are first-rate."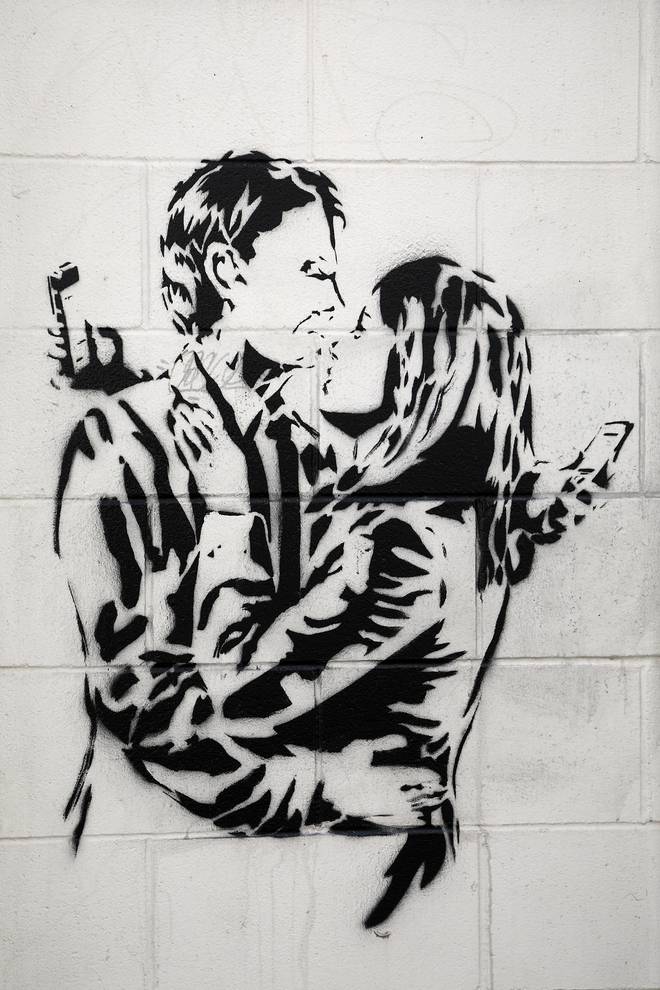 Oi You! exhibitions include RISE in Christchurch in 2013, followed by two other street art events there. Travel bible Lonely Planet this year featured Christchurch in a new book about the street art capitals of the world, listing it alongside London, Melbourne, San Francisco, New York, Barcelona and Berlin.
Lonely Planet said Christchurch's earthquakes and RISE led to the birth of its street art scene. Now Tauranga is hoping Oi You! will have a similar effect through Paradox: Tauranga Street Art Festival.
The 12-week festival, which starts on Tuesday, centres round a major exhibition at the Tauranga Art Gallery featuring 80 works including the Banksy creations. However, the creation of street art itself plays a major part in Paradox.
International and local street artists will leave a remarkable legacy with six huge murals to be painted on Tauranga buildings. They could form part of a walkway that will draw tourists to the city. Artists include British-born Lucy McLauchlan, BoP artist Owen Dippie, Askew One and Charles and Janine Williams from Auckland, Brisbane's Sofles, Jacob Yikes from Christchurch and Sydney's Fintan Magee.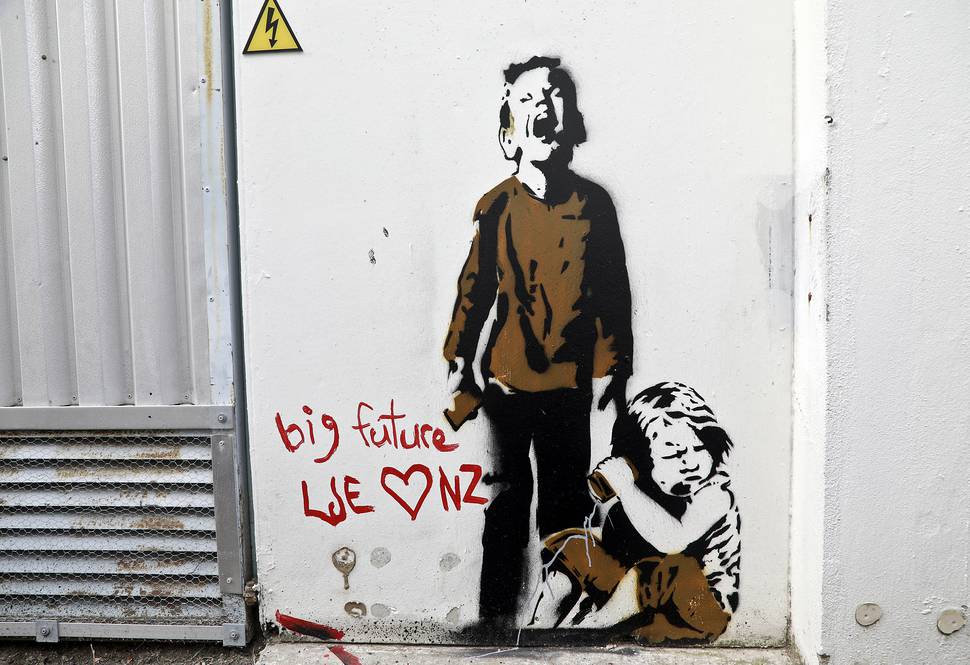 Tauranga City Council has given $100,000 from its major events fund toward the festival which has also received $115,000 in corporate sponsorship and $80,000 in sponsorship involving vehicle use, food and beverage deals, people, resources, paint and heavily discounted services.
A council spokeswoman said the festival would be "totally free". It was targeted at all age groups, including activities for more than 3000 school children.
"It's being marketed nationwide to draw tourists to the city during the off-peak season. It's the first of its kind in the North Island."
Paradox: Tauranga Street Art Festival starts on Tuesday, March 28 and runs until June 15. For more information, see taurangastreetartfestival.nz