Adele defended Justin Bieber after he was booed at her concert.
Speaking during her recent gig at the ANZ Stadium in Sydney, Australia, on Friday, Adele, 28, asked concertgoers if they planned to attend Justin's upcoming show at the same stadium next week, but her question was greeted by boos from her fans.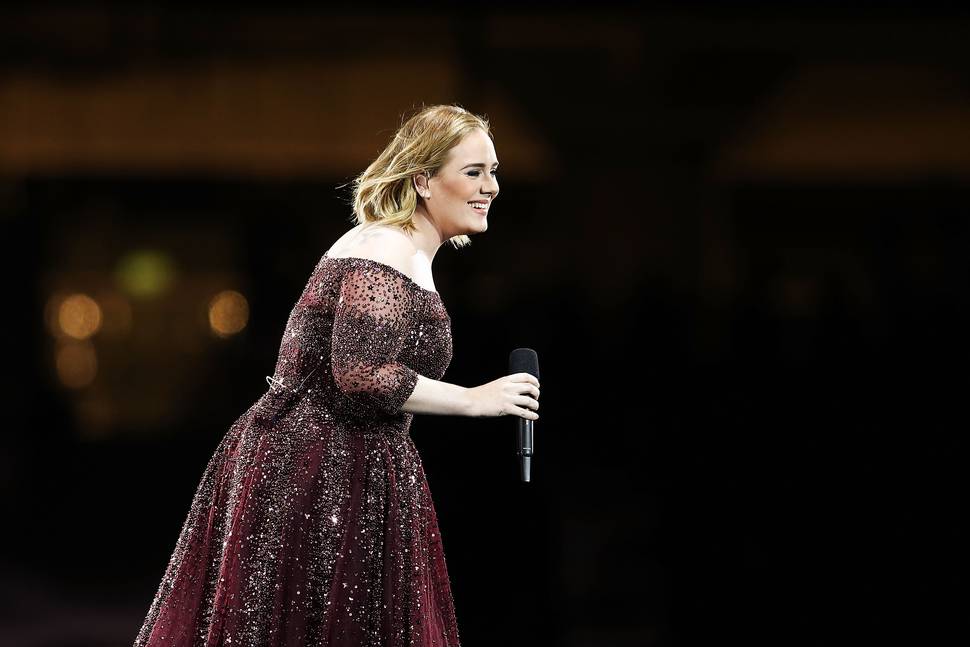 However, she quickly rushed to defend the 23-year-old star, saying: "If you started out at 12, you'd be like that too, okay!"
Justin has been a controversial figure since shooting to fame with his single Baby in 2010 and has had a number of issues with the law, paparazzi and fans.
In 2016, Justin revealed he would not be bringing his Purpose world tour to Argentina, after he was warned in 2015 that he would be arrested if he entered the country again.
Judge Albert Julio Banos allegedly ordered the Boyfriend hitmaker's "immediate detention" because of a warrant stemming from an incident which took place in Buenos Aires in 2013.
His bodyguards, Hugo Alcides Hesny and Terrence Reche Smalls, were also allegedly subject to the same warrant.
The incident saw photographer Diego Pensoa accuse Justin's bodyguards of attacking him at a club in the country's capital city.
It was alleged that Justin ordered the attack and his warrant came about because he never answered questions about the incident before leaving the country.
Prior to that incident he was accused by the Argentine government of desecrating the country's flag by kicking it off stage when he was performing in Bueno Aires.
In 2014, he was ordered to pay $81,000 in damages to a neighbour after pleading no contest to a vandalism charge over an egg-throwing incident.
And last year, he was involved in a physical confrontation with a man outside of his hotel in Cleveland, Ohio.
Also in 2016, he shut down his Instagram account after feuding with his ex-girlfriend Selena Gomez following a row with his followers over how they treated his then-girlfriend Sofia Richie.
He wrote at the time: "I'm gonna make my Instagram private if you guys don't stop the hate this is getting out of hand, if you guys are really fans you wouldn't be so mean to people that I like (sic)"
After Selena hit out, he fired back:
"It's funny to see people that used me for attention and still try to point the finger this way. Sad. All love. I'm not one for anyone receiving hate. Hope u all can be kind to my friends and each other. And yes I love my beliebers (sic)."