Cult series Girls made Allison Williams a star. Now she tells Radhika Sanghani how she's looking forward to a more grown-up chapter.
For someone who made her name starring in Girls - the television show about a mixed-up group of 20-somethings living in New York - it is surprising actress Allison Williams often struggles to identify with the messy lives of her peers.
Contrary to her on-screen character, uptight and judgmental Marnie Michaels, the immaculately groomed 28-year-old has a fully functional career, marriage and social life.
"I experienced my 20s vicariously through Marnie, who I started playing at 22," she says.
"Meanwhile, I was living the life of a much older person. No social life, a dog, husband, same apartment, same job for six years - pretty rare for my generation."
She doesn't go so far as to call herself an "old soul" but adds, "Even when I was a child my best friend was a 92-year-old woman. I am traditional: a big note-writer, and I like using the phone. There are lots of things about me that aren't like the rest of my friends. But I try to learn as much about millennials as I can, so I can stay afloat among them."
It's a surprising admission for fans of the cult hit, written by Williams' co-star and "voice of a generation", Lena Dunham, and currently in its sixth and final series.
But Williams, whose 2015 wedding was officiated by none other than Tom Hanks, is no ordinary 20-something.
The Connecticut-born actress is the daughter of former NBC anchorman Brian Williams and television producer Jane Stoddard. As a child, she often accompanied her parents to showbiz parties: "I got to observe actors and the whole world early, so I didn't romanticise any of it."
Her acting break came while she was still studying at Yale University and heard that HBO was auditioning for a new series. "I'd just taken a class about auditioning, so I saw it more as an opportunity to put my new knowledge to the test," she explains. "In no way did I expect to get the part."
Yet to her delight, Williams was signed up to play Marnie, one of four characters in the gritty comedy-drama often referred to as "the new Sex and the City". With its unvarnished portrayal of the turbulent sex and working lives of a somewhat narcissistic generation, Girls quickly became a cultural phenomenon; winning critical acclaim, a Golden Globe for best comedy and propelling its young stars to international fame.
Today, the cast members are nearing their 30, a point at which Dunham felt was appropriate to lay her characters to rest. The final series sees Marnie entering a new phase of her life, after separating from her husband. The storyline is particularly poignant for Williams, who wed website founder Ricky Van Veen, 36, in September 2015 - the same year that her character tied the knot.
"I got married as Marnie first and she was the most disastrous bride of all time. I'm delighted to report that by contrast I was very chilled and happy and did it the right way," she says.
That one of the faces of the millennial generation is married at all - not to mention her Girls character - might seem unusual, with the age for first marriage on the rise. In 2011, just 20 per cent of Americans age 18 to 29 were married, compared with 59 per cent in 1960.
But Williams insists that it does reflect her world. "A good number of my friends are married, which seems very old-fashioned," she says. She does not, however, view marriage as a life-changing experience ("for me it was just a day"), nor does she plan on taking Van Veen's name, "It seemed so complicated, and it didn't feel like the kind of thing I wanted to do. I think it's really going out of fashion."
Her own marriage was officiated by Hanks, something that came about thanks to his wife, Rita Wilson, who plays Marnie's mother in Girls. Williams and Van Veen had asked Wilson to sing at their wedding but also mentioned that they didn't have anyone with the requisite "gravitas" and "charisma" to conduct the ceremony. Thirty-five dollars later and Hanks was ordained. The actor has since joked that he is "for rent", while Williams gushes, "He should marry everyone."
Her divorced character has been less fortunate but it is clear that for all the similarities between them - pretty, privileged and self-confessed perfectionists - Williams is nothing like the entitled millennials portrayed in Girls. Yet she does have some sympathy for her peers.
"I think that we're capable of so much, but we're just probably looking for a bit of direction," she says. "We're a very pragmatic generation and used to do doing things as efficiently as possible. The interesting thing to watch will be as we all mature into positions of power."
She is keen to keep her political opinions to herself - indeed, the topic is off-limits during our interview - but she does admit to having attended the recent New York women's march in support of equality and is proud to be part of a generation so politically correct that its members have been labelled "snowflakes".
"If that means we're more in tune with those who haven't had a voice, then I can't see how that's a bad thing," she says. "Even if it might disrupt the comfort of people who don't always take other's feelings into account."
That sense of fairness has extended into her own career. Girls is notorious for its realistic sex scenes, complete with nudity, but Williams has always refused to join her co-stars in stripping off. "It's just something I never wanted to do," she explains. "But I have the most sex out of anyone on the show, which is a badge I wear with honour."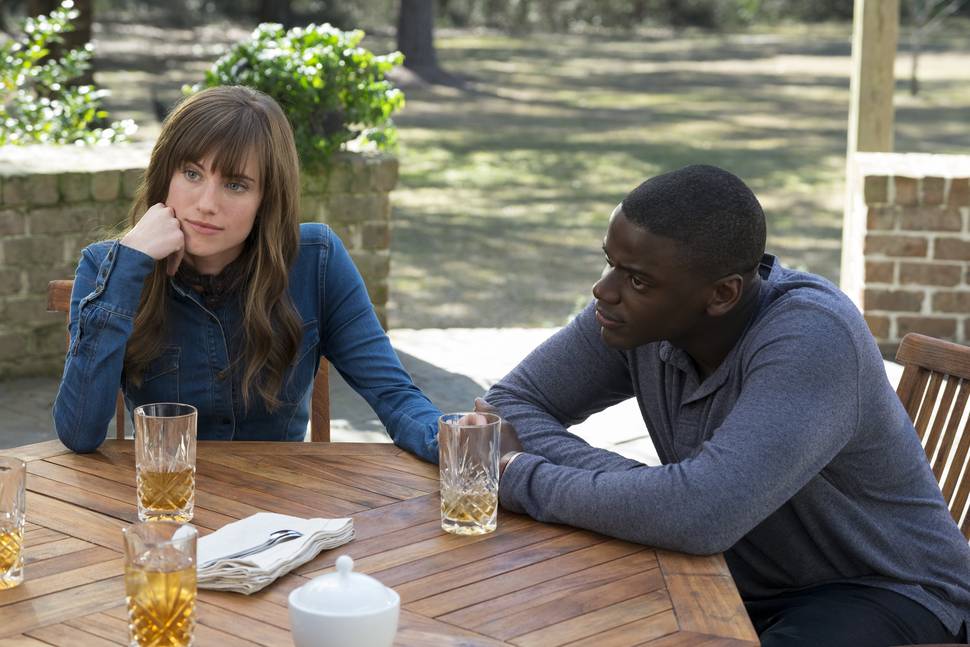 The series has been roundly praised for showing "real bodies", with Dunham confidently displaying her size 14 figure on screen. Williams, by contrast, is Hollywood-slim ("gosh, that's kind") and has been criticised for being an unhealthy role model. Does she think the programme's attitude towards nudity is helpful to young women?
"I think the most important thing is that they see an array of them," she says. "It's a matter of accepting who you are. I was very self-conscious for a while because I went through a metabolic change at 24, and suddenly I was very thin, and everyone was like 'oh my God, you're starving yourself'. That gives you a complex. You feel bad and start to question everything about your life. But in reality, that's not what happened. It's very hard to talk about it without sounding like you're bragging."
Fans can next see Williams starring as one half of an inter-racial couple in upcoming horror-comedy Get Out, her first movie role. She is "really excited" and hopes it will encourage people to see her in a new light - she is often referred to as the "sexy" one in Girls and has been featured in Maxim's Hot 100 list.
"It's flattering but I don't need it," she says. "The less [people compliment my appearance] the better, because then I can change the way I look without anyone freaking out. I'm an actress. That's what we do."
Girls Season 6 is now showing on Sky Soho.