Are Coachella organisers kicking themselves right now? If not, they should be.
Actually, they should stagger out into the Palm Springs desert, drop their knees to the floor, throw handfuls of dust into the air and scream one big, long, loud, desperate, "Noooooo" at the sky.
They just screwed up big time. In Green Light, Lorde has just dropped the best banger in years, one deserving the full festival treatment.
Imagine it blasting over Coachella on a Saturday night during the show's climactic performance. Hands are in the air, lasers are scanning overheard, glitter cannons are going off and glow sticks spinning through the sky.
That's not going to happen.
Instead of promoting Lorde from second headliner on Sunday night and into Beyonce's departed Saturday night slot, Coachella organisers instead chose Lady Gaga.
Wut?
After the release of Green Light today, it's easy to see just what a mistake that is.
Lorde's done what Gaga failed to do on Joanne, what Katy Perry couldn't with Chained to the Rhythm. She's written a pure pop song that hits your cerebral cortex like a quick fix sugar high.
She's turned her heartbreak into euphoria, releasing a song and matching video that twists and turns from the darkness of a Los Angeles bathroom into one that has her dancing through the streets of Los Angeles with glee.
Her Beyonce moment comes when she twists and turns on top of a parked car, similar to Beyonce in Formation. I'd love to see the look on Coachella's promoters when they get to that bit.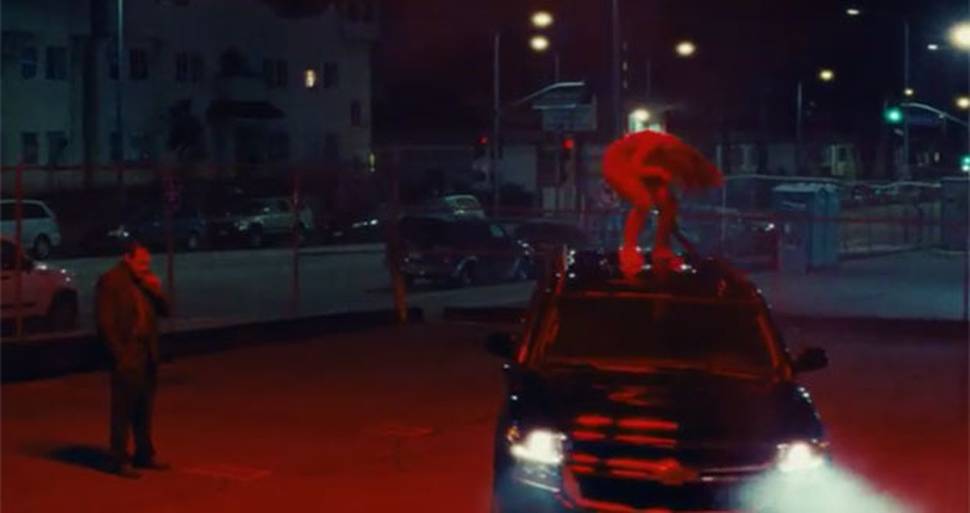 At this point, about an hour after release, the relief that Green Light is here and it's actually good has passed. It's being replaced by a realisation that this is upper echelon pop, delivered by an artist in complete control.
If you're a Lorde fan, I imagine you're pretty damned happy right about now. And you've probably got a sore finger from hitting repeat on that YouTube video.
Coachella organisers, give yourselves a slap. Everyone else, give Lorde a long, loud round of applause. Her second coming is here, and it's been royally worth the wait.
Green Light's lyrics in full
I do my make-up in somebody else's car
We order different drinks at the same bars
I know about what you did and I wanna scream the truth
She thinks you love the beach, you're such a damn liar
Well those great whites, they have big teeth
Oh they bite you
Thought you said that you would always be in love
But you're not in love no more
Did it frighten you?
How we kissed when we danced on the light up floor
On the light up floor
But I hear sounds in my mind
Brand new sounds in my mind
But honey I'll, be seein' you, wherever I go
But honey I'll, be seein' you down every road
I'm waiting for it, that green light, I want it
'Cause honey I'll, come get my things, but I can't let go
I'm waiting for it, that green light, I want it
Oh I wish I could get my things and just let go
I'm waiting for it, that green light, I want it
Sometimes I wake up in a different bedroom
I whisper things, the city sings them back to you
Well those rumours, they have big teeth
Oh they bite you
Thought you said that you would always be in love
But you're not in love no more
Did it frighten you?
How we kissed when we danced on the light up floor
On the light up floor
But I hear sounds in my mind
Brand new sounds in my mind
But honey I'll, be seeing you, wherever I go
But honey I'll, be seeing you down every road
I'm waiting for it, that green light, I want it
'Cause honey I'll come get my things, but I can't let go
I'm waiting for it, that green light, I want it
Oh honey I'll come get my things, but I can't let go
I'm waiting for it, that green light, I want it
Yes honey I'll come get my things, but I can't let go
I'm waiting for it, that green light, I want it
Oh I wish I could get my things and just let go
I'm waiting for it, that green light, I want it