Imagine your dad wrote an erotic novel about women's breasts "hanging like pomegranates", and people performing indecent acts in a muddy maze.
Confused? Welcome to My Dad Wrote a Porno, where having no idea what's happening is shockingly standard.
My Dad Wrote a Porno is a hugely successful podcast from the UK in which Jamie Morton and his pals read - and mercilessly mock - chapters from his dad's erotic novel, Belinda Blinked.
It's the kind of podcast which, between the hilariously bad writing and the ridiculous sexual encounters, will make you burst out laughing on a crowded bus, while walking down the street, or...pretty much anywhere, any time.
Morton's dad wrote the book under the pseudonym Rocky Flintstone and once Morton took it to his pals, Alice Levine and James Cooper, the podcast was inevitable.
"Initially, I thought, there's no way I'm going to read it, but eventually I plucked up the courage and it's just so brilliantly bizarre and hilarious that I thought, I have to share this," Morton says.
"I think it's just one of those things that people listen to and tell their friends about - it has been a really word-of-mouth thing."
Since starting in 2015, the podcast has surpassed 50 million downloads to become the number one podcast in the world. The trio have hundreds of thousands of followers on social media, are averaging 700,000 downloads weekly, and have announced a live tour in New Zealand and Australia.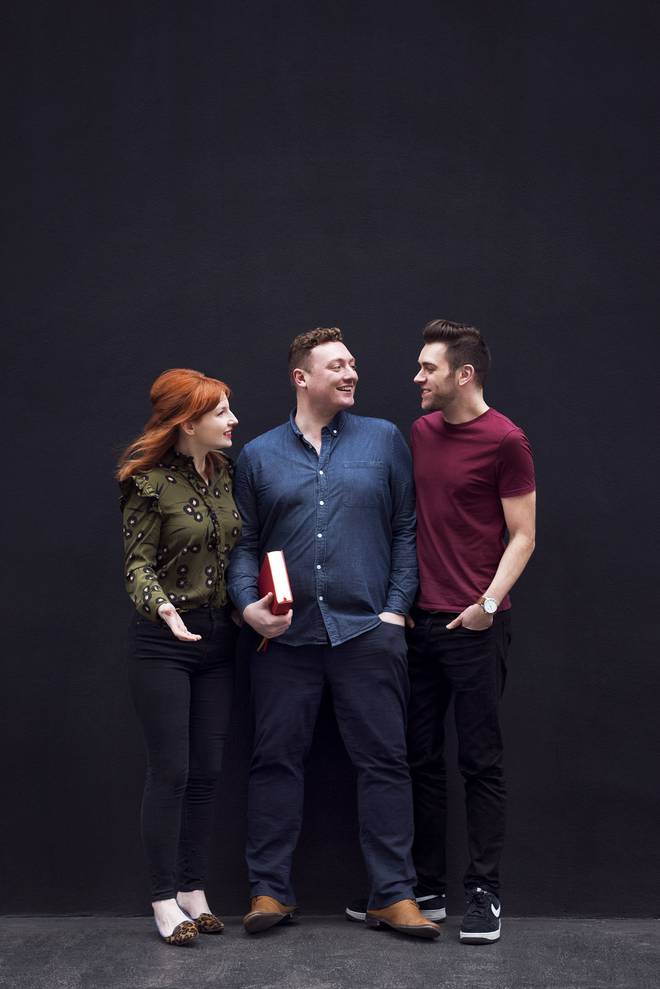 When they first performed the live show at London's Podcast Festival, they sold out all three shows in eight minutes and crashed the ticketing website. Sydney reportedly experienced a similar crash and demand was so high, extra shows had to be added in Sydney and Melbourne.
"You know, we kind of did it as a joke. The fact that so many people around the world have taken Belinda into their hearts is truly...worrying actually," Morton laughs.
"But it's just so lovely and really humbling, we had no idea that it would connect in this way."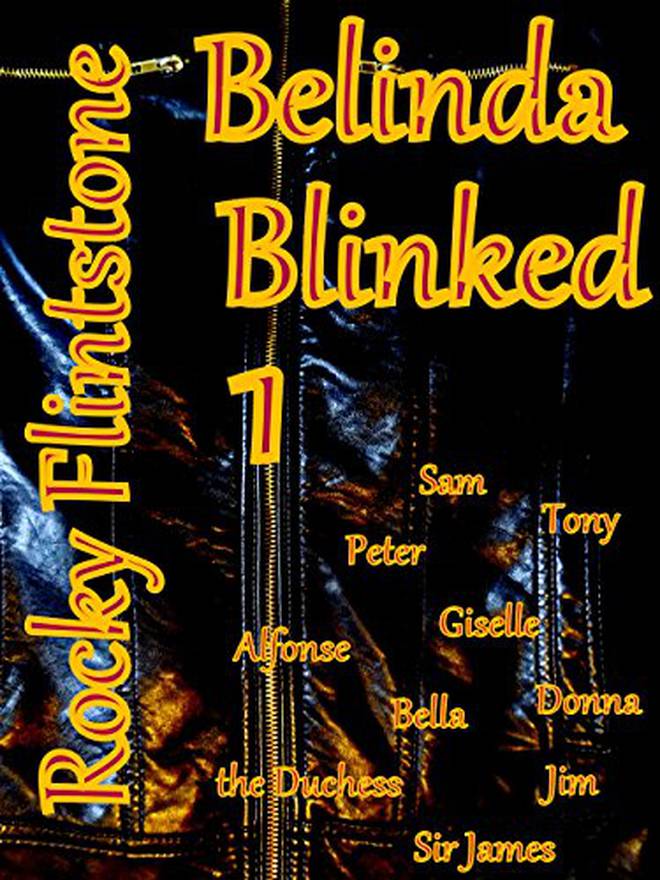 And despite the fact that the entire podcast is just Morton, Levine and Cooper ruthlessly mocking Belinda Blinked, Rocky remains "an absolutely rabid Belinda Blinked, My Dad Wrote a Porno fan".
"I think what he's seen us do with it is kind of really beyond his - well, his understanding, really. We had to explain to him what a podcast was at the start," Morton says.
"And to have people know who he is and know his writing and have such affection for him, that's what's been so special for me.
"I obviously love him to pieces so the idea that so many other people have taken him into their hearts is so nice and that's really touched him, because you know, he's in his 60s and he wrote a self-published book on Amazon and the fact that people are even reading it - well, maybe not reading it, but that they know it exists - is quite incredible."
The team is about to start work on season three of the podcast but until then, the live show, which comes to Auckland this August, will see Morton and his friends present new material that can't be heard anywhere else.
"Because my dad's obviously demented, early on he must have been so inspired - God knows by what - that he just wrote an obscene amount of material," Morton explains.

One of those random chapters is what they'll present in the live show, "and I have to tell you, it is hilariously brilliant and it's gone down really well in the UK, so hopefully it'll go down well over there as well - fingers crossed."
LOWDOWN:
What:
My Dad Wrote a Porno, Live
Where:
Bruce Mason Centre, Takapuna
When:
Tuesday, August 15
Tickets:
On sale now at LiveNation.co.nz