Eagle-eyed Australian TV viewers were left confused when Kiwi actor Jay Laga'aia returned to a reality show a full two days after being eliminated.
The former Street Legal star was the second contestant to get eliminated from I'm a Celebrity Get Me Out of Here, an Australian reality show in which celebrities are filmed while living in a South African jungle.
"I hope that my kids can look at this and be proud of me," the father of eight said after his elimination. "I am discovering a lot more about myself. It has been a fantastic experience."
His time on the show was notable for a rant in which he lambasted his team mates for acting like children.
But viewers were shocked to see Laga'aia make a surprise and somewhat brief return to the show after his elimination.
He appeared in the background during the latest episode oduring a scene showing Tziporah Malkah feuding with her campmates.
There's Malkah, Steve Price and Kris Smith, bickering in the foreground: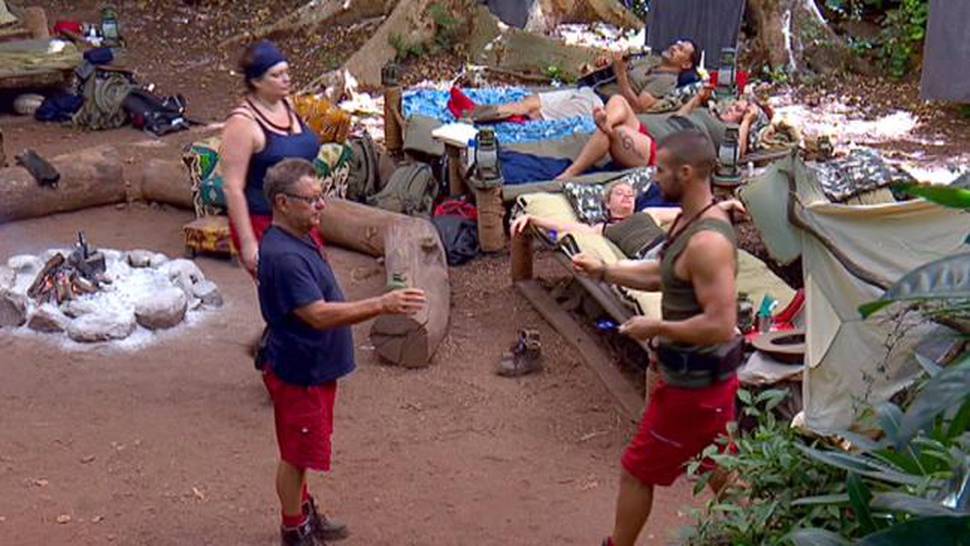 Spot it? There in the background, sprawled out on his camp bed, serenely plucking his ukulele, is a certain Play School presenter: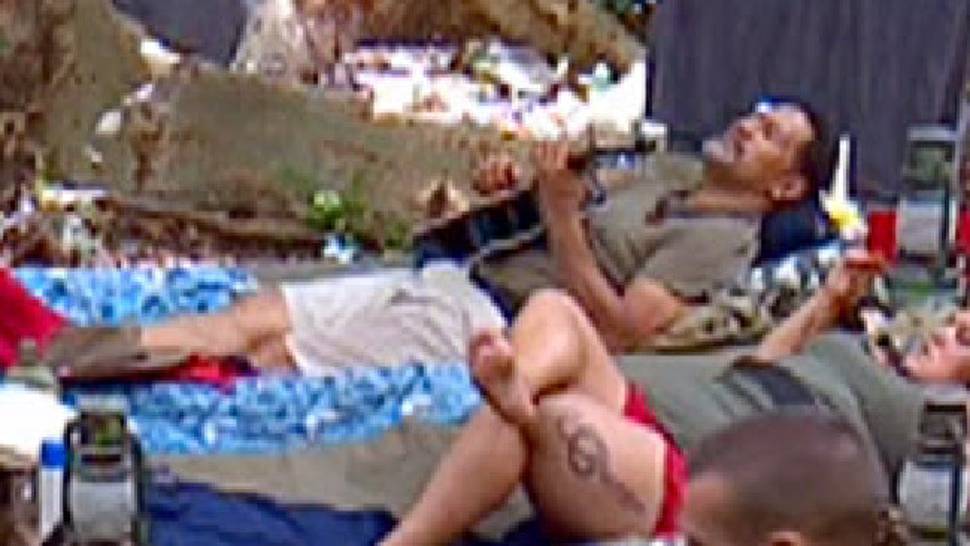 While the scene was included in the episode to set up a larger conflict Malkah and Smith would go on to have, Laga'aia's blink-and-you'll-miss-it cameo did confuse some viewers:
Moments later, Laga'aia had disappeared. Channel Ten is yet to comment about his surprise cameo.