Sherlock
boss Mark Gatiss has revealed the BBC programme could be axed after struggling to find time when both Benedict Cumberbatch and Martin Freeman can film together.
The pair's notoriously busy schedules have caused a nightmare for producers, with Mark telling The Sun: "I honestly don't know if there will be any more. It's incredibly difficult to get Benedict and Martin's diaries to align."
He added: "And obviously we left it in a very happy place...if that's the end I'd be very happy where we left it."
Whilst the final scenes were dramatic for viewers, with the New Year's special seeing Sherlock (Cumberbatch) and Watson (Freeman) leap from a burning building, according to Daily Mail.
However, Mark revealed the filming itself ended on a "whimper", as they had to go back and reshoot a clip of Martin falling over as their final day on set.
Reports that the show could be cancelled follow claims that Benedict and Martin are
"hardly close" and reportedly never socialise outside of the show.
The duo are also not especially keen to come back for a fifth season, according to The Sun.
An insider told the newspaper: "Benedict and Martin aren't mates and they don't spend time together away from the show.
"They're professional and very polite to each other but there's not the warmth you'd expect after filming together for six years.
"There isn't a huge desire to come back for another season."
MailOnline has contacted reps for Martin and Benedict for comment.
It comes as Sherlock fans went wild over its "gory" series finale as it caused a divide between "confused" viewers.
It comes as the series finale drew its lowest-ever overnight UK ratings on Sunday night.
Around 5.9 million tuned in to watch The Final Problem, which is down from the 8.1 million who watched the first episode on New Year's Day.
The end of series four of the BBC detective drama starring Benedict Cumberbatch and Martin Freeman proved to be both explosive and mind-boggling.
The conclusion - which could be the last ever episode - saw Jim Moriarty team up with Sherlock's secret sister Eurus, played by Sian Brooke, before he died.
The pair enticed Cumberbatch's detective, Freeman's Dr John Watson and Sherlock's brother Mycroft Holmes, played by Mark Gatiss, into a series of games.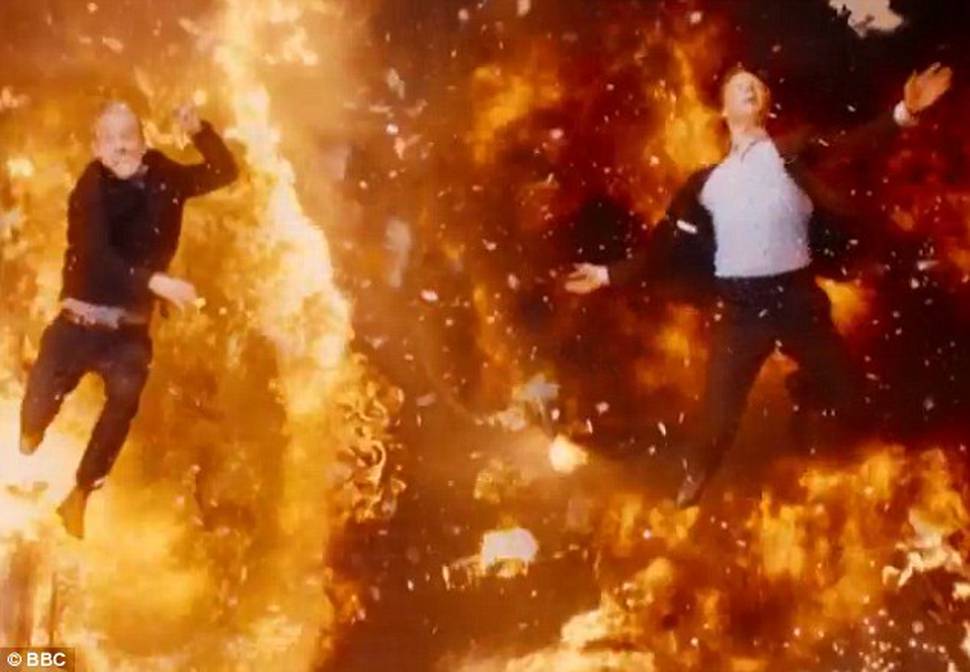 A final twist was also revealed as Sherlock's long-referenced dog, Redbeard, was discovered to be Sherlock's childhood best friend who had been killed by Eurus.
Sherlock, Mycroft and Watson were forced to solve an evil and violent crystal maze designed by Eurus, as fans took to social media to voice their amazement.
Helen Jane from Tamworth, Staffordshire, tweeted: "I cannot work out if this episode is off the scale amazing and genius or the worst Sherlock I've ever seen?!"
Cecile from Paris added: "I don't know how am I supposed to sleep now. I'm tired but excited and sad at the same time. Thanks Sherlock, I'm a wreck."
But Sherlock creator Mark Gatiss was quick to defend the hit BBC One crime drama, telling fans that complained it was too complicated to "go read a children's book".
The screenwriter, 50 - who also plays Sherlock's brother Mycroft on the show - insisted that it was important to "challenge" viewers.
He told The Daily Star: "People ask if it's good to challenge the audience. Of course it f***ing is. Why would you not want to challenge your audience?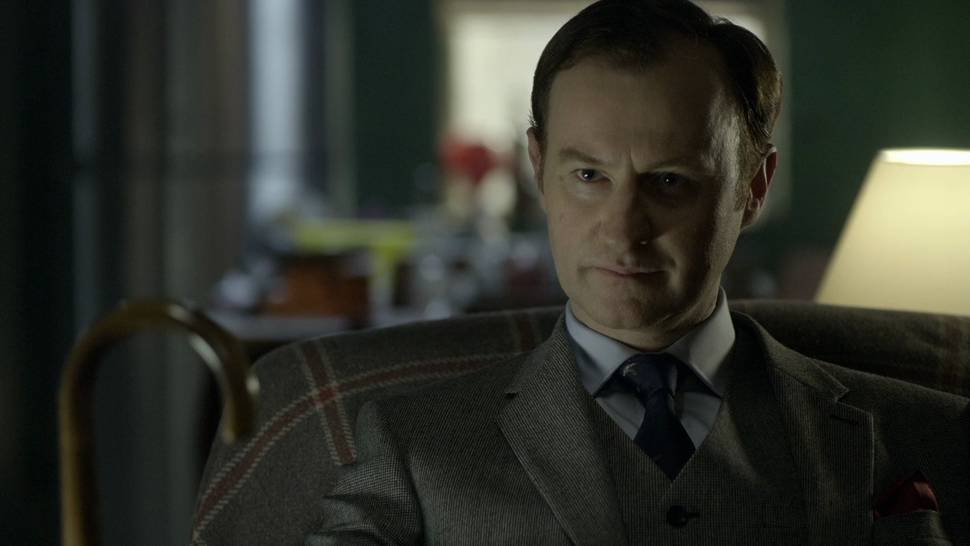 "I did a phone-in after the Christmas special a few years ago and someone said [Sherlock] was too complicated for people to follow. I said, 'Oh, go and pour some warm paste into your mouth'."
He added: "Go and read a children's book with hard pages if you don't want to be challenged. We're making the show we want to make. We don't make it a certain way because fans are pressuring us."