Elvis Presley's twin granddaughters have been taken from their parents by worried social workers after mom Lisa Marie found a stash of disturbing photos and videos of children on their father's computer, shocking court papers seen exclusively by DailyMail.com claim.
Eight-year-old girls Finley and Harper Lockwood are now in the care of California's Department of Children and Family Services and a trial has been set for March to determine their future, Lisa Marie Presley alleges in the papers.
Presley, 49, who checked herself into rehab last August shortly after she and Lockwood split, alleges she found the pictures and disturbing videos on fourth husband Michael Lockwood's computer.
"I was shocked and horrified and sick to my stomach," she said in court papers filed as part of her ongoing divorce from Lockwood.
Presley - the only child of Elvis Presley - said in the papers that Beverly Hills Police Department found 80 of Lockwood's devices during a raid on her home. She added the cops still have them and they have not been fully analyzed.
"My understanding is that Tennessee law enforcement is also conducting an investigation related to the photos and videos that I discovered," she said, according to the documents.
"I have no idea what else may be on those devices and fear that there are more and worse images and evidence in these un-analyzed devices."
The documents also reveal pending allegations of sexual abuse and neglect on the part of Lockwood.
The papers state, "While the Respondent [Lockwood] has not yet been convicted of crimes related to his possession of these photos, that he possessed them is documented evidence of conduct that has destoyed the mental or emotional calm of Petitioner, and, as in Schu, is domestic violence 'by an reasonable definition of the term.'"
Presley and Lockwood, 55, a musician who has worked with Fiona Apple and Aimee Mann among others, were married in a lavish $340,000 ceremony in Kyoto, Japan in 2006. Her first husband, Danny Keough was best man. They separated last June.
Presley, who claims nearly all of her $300 million fortune is gone, said in the papers that she has to pay for two nannies to go along as monitors when her husband visits the children.
DailyMail.com
reported exclusively last month that Lockwood was demanding that a post-nuptial agreement that the two had signed in 2007 should be torn up. That document said neither party should have a claim on the assets of the other in the event of the marriage breaking down.
But now Lockwood is demanding $40,000 a month spousal support and $100,000 toward his legal costs, saying he was coerced into signing the document.
In the new papers, filed in Los Angeles earlier this month, Presley says she should not pay him a dime.
Lockwood said that Presley claimed she was worth $60 million at the time the document was signed, but he said that she is actually worth more as she did not fully disclose her assets.
In the new papers, Presley - who was also married to Michael Jackson and Nicolas Cage - says she receives $100,000 a month from the trust that Elvis set up for her before his death in 1977.
She says she is also paid $4,361 a month from a job she keeps at Graceland, her father's home in Memphis that is now a huge tourist attraction.
But Presley - whose net worth has been estimated as high as $300 million - cries poverty in the court papers. She even said she cannot afford to pay her divorce lawyer Mark Gross.
"I am hopeful that I will be able to pay Mr Gross $5,000 per month over the next three months to maintain his representation through the hearing," she said.
She said she only keeps the Graceland job to pay health insurance for her, Lockwood and the twins.
Presley said she has been forced to move in with her daughter Riley Keough, the star of TV's The Girlfriend Experience and the movie Mad Max: Fury Road, and even takes out loans from friends to pay some of her debts.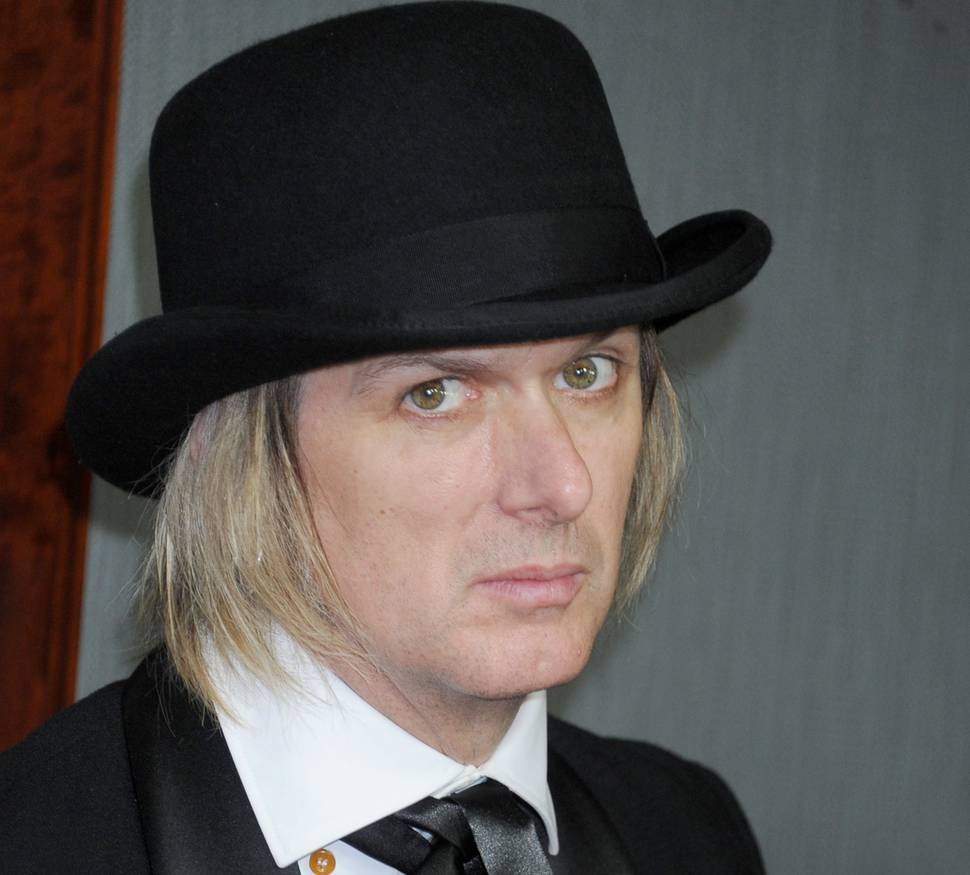 "Approximately a year ago I discovered that he had spent over a million dollars of my separate property funds without my consent," Presley said in the court papers.
"When I confronted (him), he acknowledged that he had spent the amount on my credit cards.
"I discontinued his access to my credit card at that time.
"Soon thereafter, I learned that my former business managers had misused my funds," she added in the documents. "While I am still investigating, I understand that there was extreme misappropriation.
"Additionally, American Express and other entities are considering legal action against me for hundreds of thousands of dollars that they contend I owe them."
She said she no longer has anything like the $60 million she had at the time the post-nuptial was signed.
"I am considering all options to deal with the massive debt that exists, caused by my former business manager and (Lockwood)."
She said Coes Hall, the 11-bedroom, 15th century manor home she owns in Sussex, England, "is no longer an asset." She said that she still owes nearly $5.4 million on it, but it has a fair market value of just $2 million.
"It has a negative value as my former business manager failed to make payments and now the taxes owed are in excess of the value of the property. I will be responsible for any deficiencies if the property is seized," she said.
Apart from the house, she said the only thing she has of value is her jewelry which she estimated to be with a little over $320,000 and a $1.8 million life insurance policy. The only vehicle she lists is a $3,500 Vespa scooter.
She describes herself as a "singer/songwriter" but added: "Currently I derive no income as a singer/songwriter and I have never supported myself from my income as a singer/songwriter."
She said that since moving back to California after the split with Lockwood she has not had "stable housing."
"I lived briefly with my mother, in treatment, and then with friends rent free," she said.
Lisa Marie checked herself into a rehab facility last August shortly after her split from Lockwood. to seek treatment for addictions to alcohol and drugs.
"I currently live in the home of my adult daughter Riley Keough and her husband. I do not pay rent or mortgage in that residence, but I do contribute to the household expenses by paying for Riley's housekeeper as well as additional household supplies.
"In the last year I have not taken vacations or traveled," she said. "Since we relocated in California in June I have not traveled out of state.
"I have not flown in any airplane, much less a private plane, in over 18 months."
Elvis named his plane Lisa Marie. It is on show at Graceland.
"I cannot recall the last time I spent money on clothes and shoes of any value," she added, saying she has not "in any way" lived her old life since she learned the extent of her financial crisis.
Presley even contends that her ex is earning more than he says.
"My understanding... is that (he) has been working with a friend of his and composing music for iTunes. I also understand he assists in the valuation, purchase, and sale of guitars.
"I do not know the amount of his actual monthly income, but I contend that he has some income which he is choosing not to disclose."
She said Lockwood had given their daughters a large, fully-stocked saltwater fish tank, season passes to Universal Studios, laptop computers, cell phones, extravagant dresses and shoes, toys, jewelry, numerous dinners, trips to the cinema, theater, ice rinks and the amusement park at Santa Monica Pier, all within the last six months.
"In the last month I have observed (Lockwood) driving a new car, a black Ford SUV which he neglected to mention to the court," she added.
Presley lists 11 bank accounts, mainly held in banks in Jacksonville, Florida. One has just $6.50 in it and another has $9.88. The amounts total nearly $105,000.
But she said she owes $7.3 million in back income tax - most of which is in Britain where she and Lockwood lived for a period of time.
She also lists another $655,000 of other debt, including $212,000 owed on credit cards.
Dailymail.com reached out to Lockwood for comment.