Hilary Barry and Amanda Gillies wore the same outfit yesterday - but it appears their wardrobe fail wasn't a one-off.
Breakfast's Barry and The AM Show's Gillies both wore a design by Auckland label Ingrid Starnes during their morning broadcasts yesterday.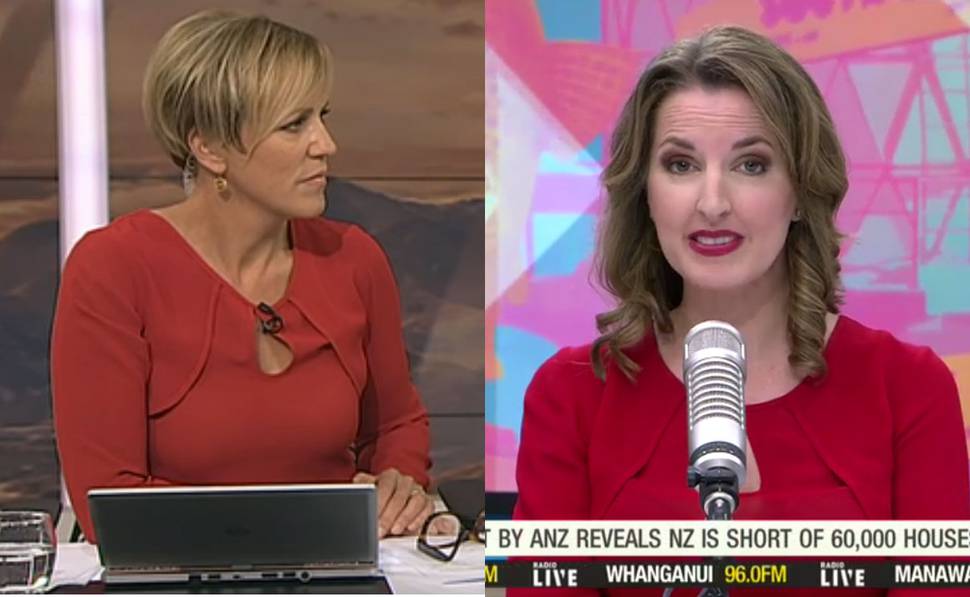 Read more: Who wore it better? Morning TV hosts Hilary Barry and Amanda Gillies have a wardrobe fail
To avoid the same mistake, Barry tweeted Gillies with a photo of her outfit at 5am today, saying: "I'm going with green this morning."
Unfortunately, Gillies replied that she was wearing the exact same colour.
She posted a selfie and said: "I'm not kidding."
Barry soon saw the funny side, saying: "Someone's going to have to put on a jacket!"
Breakfast's
weather presenter Matty McLean soon jumped into the action, saying "ladies we talked about this two hours ago".
On Monday, Auckland-based designer Ingrid Starnes said she'd had plenty of interest in her top, but it was nearly sold out and only available in small sizes.
Read more: Here is NZ's most wanted newsreader outfit
She was pleased her $159 blouse had appeared on two different networks at the same time.
"It's always exciting to see our pieces worn so well by women at the top of their industry, and it's really great that the local networks support local design."