Some of New Zealand's biggest broadcasters returned to air today, but with new looks, new shows and new on-air buddies.
On The Hits, Sarah Gandy, Sam Wallace and Toni Street debuted a new morning show for Auckland listeners, and during an upbeat first stint on air they interviewed TV personality Nigel Latta.
"So cute, like New Kids on the Block," wrote one fan on Twitter. "Sounding great," wrote another on Facebook.
Wallace left Breakfast to host the show, while Steet is pulling double duties by hosting The Hits in the morning and fronting Seven Sharp at night.
She told Spy she's still working out how she'll juggle the workload.
"I've stripped back a lot of the extra things I was doing last year, like the corporate voicing for TVNZ. I'll also be having every second Friday off both Seven Sharp and radio, which will make a huge difference. I'm very lucky to have a husband whose work is flexible," she said.
Read more: The new-look Breakfast Club
Meanwhile, Three's new morning show has been well received with viewers calling it "sharp" and "energetic".
The AM Show is the replacement for Paul Henry and sees Duncan Garner, Mark Richardson and Amanda Gillies fronting an all new morning show in direct competition with TVNZ's Breakfast.
It was a strong start thanks to an exclusive story about New Zealand's housing shortage, as well as Garner putting Prime Minister Bill English through his paces with some tough questions during a live cross from Wellington.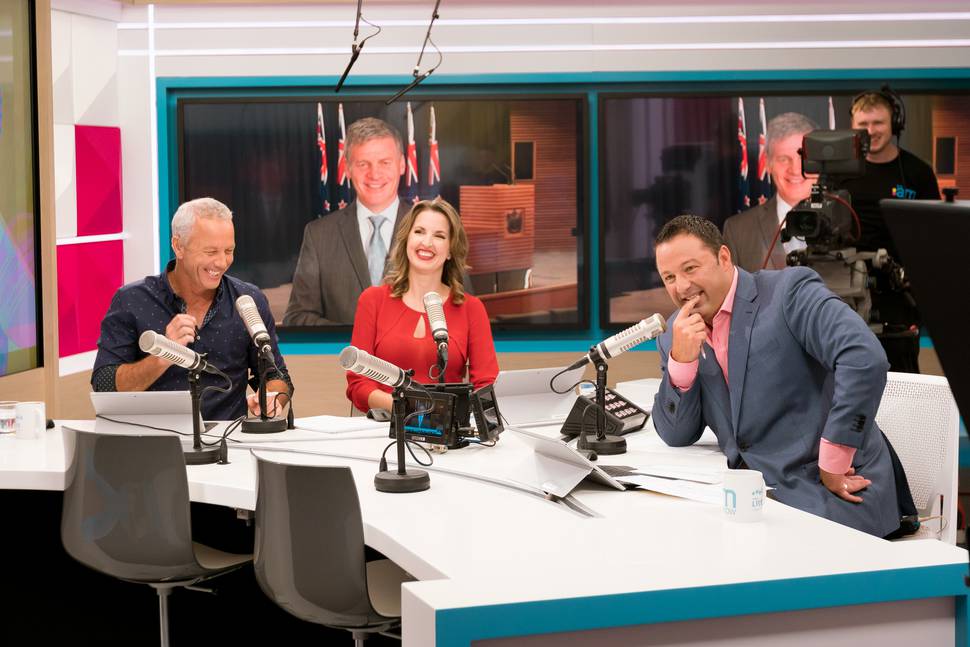 Rick Hoffman, an American actor and the star of legal drama Suits, was also in the studio for an interview.
Viewers were quick with praise, calling it a "great team" and praising the "relaxed and informative" format of the show.
"Really enjoying the new show. More relaxed than Paul Henry. I really can't understand why people are still going on about Paul. He's gone. Let it go and watch a great new show," wrote one viewer on Facebook.
"I like the way the three of them were in conversation with the guests. Not bad for the first day out," wrote another.
"Surprisingly good. Didn't expect it. Thumbs up guys and gals," wrote a third.
Not everyone was a fan. One requested the return of Henry, and said they'd switched over to Breakfast.
"Paul Henry had so much potential, Always looked forward to watching it in the morning, now I have to watch Breakfast because The Am Show just doesn't have it which is a pity."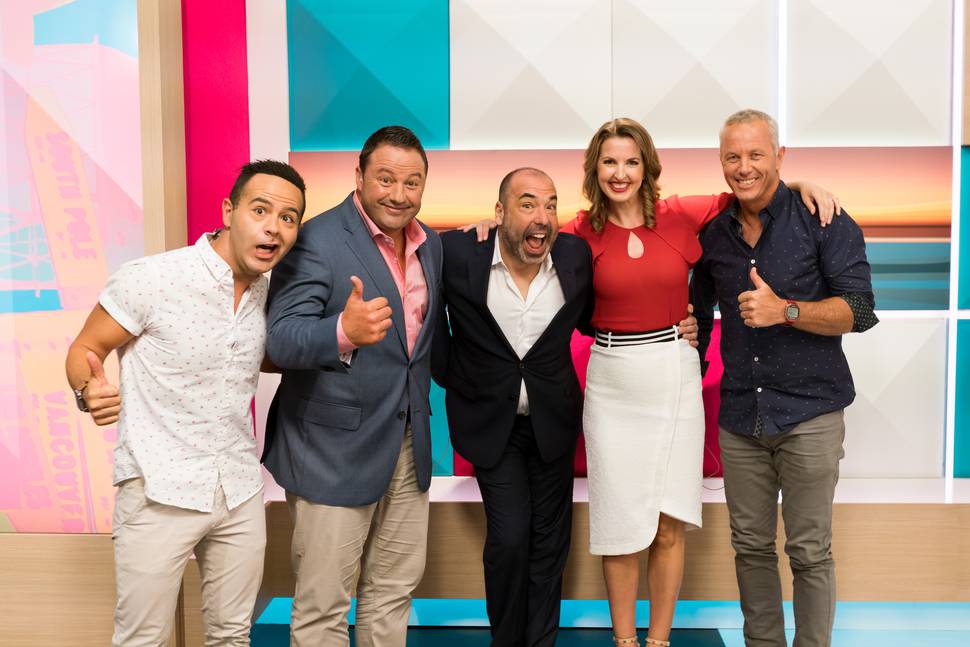 And there was one slip-up, with Gillies wearing the exact same outfit as Hilary Barry on Breakfast.
* The AM Show airs between 6-9am on Three and is also broadcast on Radio Live.