Competing morning news shows Breakfast and The AM Show went head-to-head for the first time today.
But viewers who flicked between TVNZ and Three's offerings may have noticed some similarities in the hosts' wardrobe choices this morning.
That's because Breakfast's Hilary Barry and The AM Show's Amanda Gillies seemed to have chosen to wear exactly the same outfit - a long-sleeved crimson blouse with keyhole detailing.
Created by Auckland-based fashion designer Ingrid Starnes, the same top - called 'The Bonnie Top' - is available from her website for $159.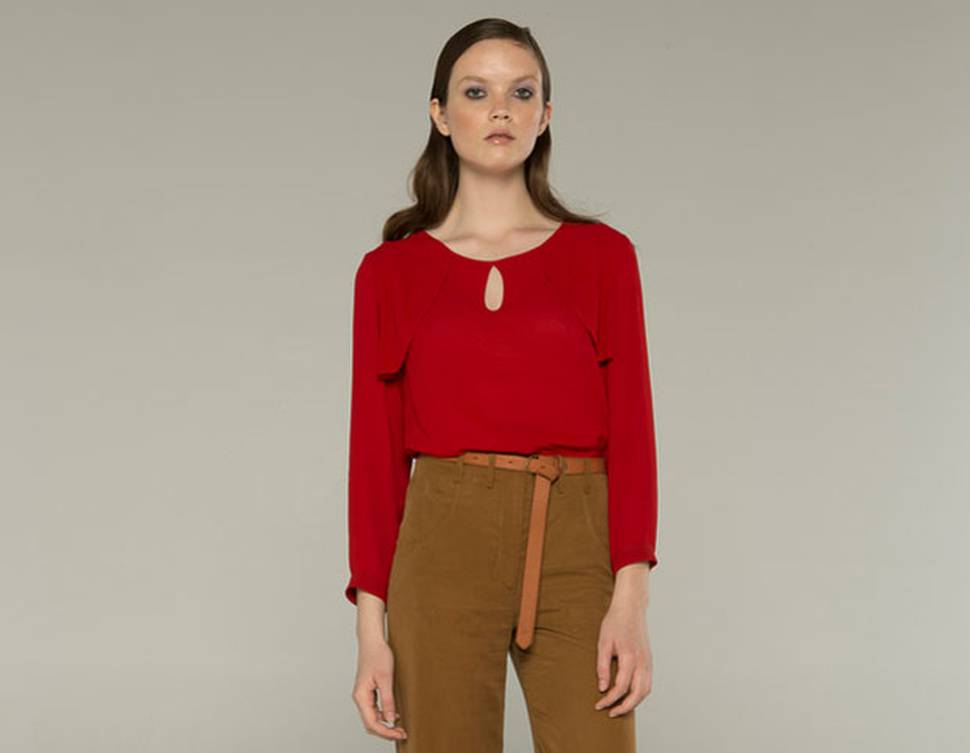 On her website, the designer describes it as "strikingly detailed with a round neck and teardrop keyhole ... (it) features petals that drape beautifully from either side of the neckline and sleeves that fall just shy of the wrist."
It is, the website says, "an extremely versatile top that matches perfectly with our suiting or easily worn more casually".
It is available in three colours: scarlet, sea green and ink.
Today marks The AM Show's on air debut, with Duncan Garner, Mark Richardson and Gillies replacing Paul Henry, who chose to end his two-year stint at the end of last year.
They're competing against Hilary Barry and Jack Tame on Breakfast.
For now, viewers have until 9am to play a fun game called 'Who wore it better?'