That's it. That's all.
Black Sabbath have finally ended their year-long The End tour today in Birmingham, England.
Their 39-year-long career wrapped with their final ever concert in their hometown.
The performance was a live show of 15 of their songs which was also live streamed on their Facebook page.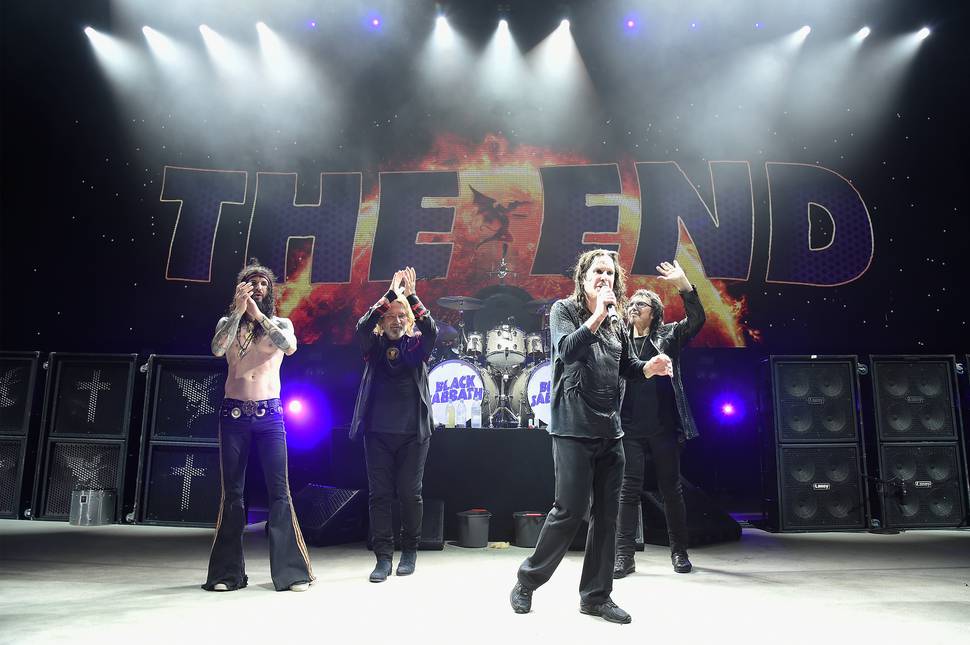 Founding members singer Ozzy Osbourne, guitarist Tony Iommi and bassist Geezer Butler all took part in the group's worldwide farewell tour which kicked off in January 2016.
In a BBC interview yesterday ahead of the final show, an emotional Osbourne said "I've been happy, I've been tearful."
"One of the proudest things I have in my heart is the fact that Black Sabbath wasn't a band that was created by some big mogul."
"It was four guys who said let's have a dream, and it came true beyond our wildest expectations."