Hillary Clinton is considering another run for president - and is mulling the idea of launching a television talk show to soften the ground for 2020.
Clinton would be 73 years old if she were to challenge President Donald Trump - again - and win the White House the next time around.
READ MORE:
• Kiwi Home and Away star pops the question
• Matt Chisholm takes on Fair Go
Launching a TV program now would make her America's second-oldest female news or talk show host on the small screen, after only Joy Behar of The View, the Daily Mail reports.
Author Ed Klein wrote Wednesday on his blog that according to a Clinton insider, the former secretary of state is open to the idea.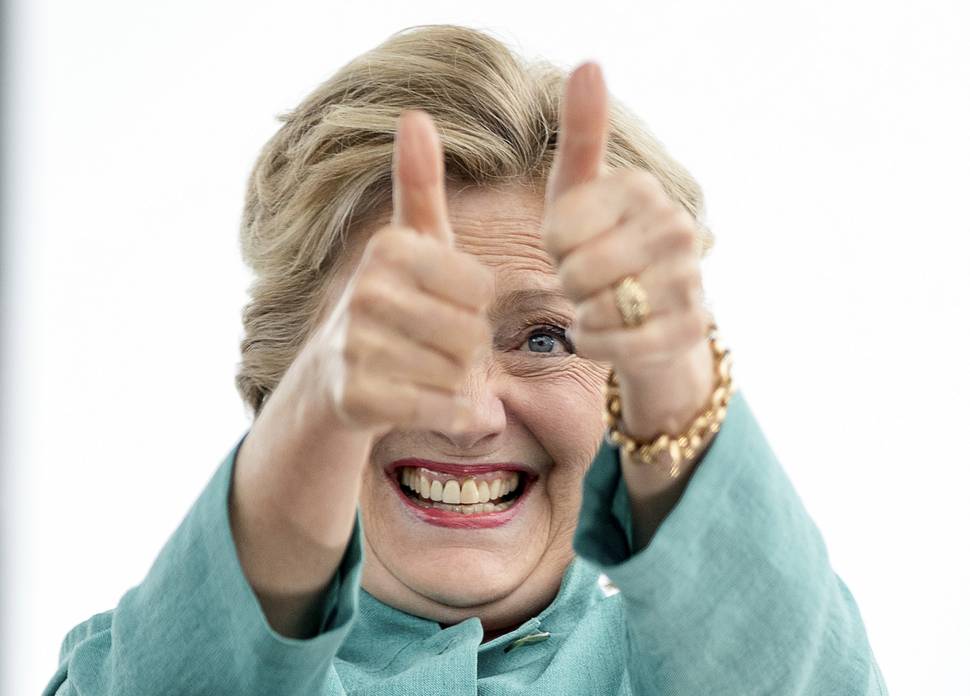 "She thinks being the host of a popular TV show would energise the Democratic Party base and her tens of millions of fans," the unnamed source said, according to Klein.
"It's a way to make a comeback and position herself for another run at the White House starting in a year or so."
Clinton, Klein writes, recently told a group of friends gathered at her Washington, D.C. home: "I'll be back" - and delivered the line in an Arnold Schwarzenegger Terminator accent as she raised a glass of wine.
A planned comeback as a presidential candidate for the third time would preclude the idea of running for mayor of New York City.
It would also take more lucrative opportunities off the table, including corporate boards and university chancellorships.
But the Clintons are among the nation's richest Democratic politicians, reaping hundreds of millions of dollars in speaking fees since Bill Clinton left the White House in 2001.
Keeping up with the daily grind of a TV show would also allay fears among Democrats that her health is too frail to survive the rigors of the presidency.
Klein's source said Hillary has "been talking very seriously" about a star turn on television. "As a TV host, she'd discuss the issues of the day from a progressive point of view, have top guests, interview world leaders and progressive thinkers."
Hillary, in this scenario, would control everything about the show to make sure nothing unexpected could derail her future ambitions.
"She's convinced she'd get fabulous ratings in a political climate where there's so much anger in Democratic circles over Donald Trump's election," the insider said.
It's unclear where a Hillary Clinton show would air, or when.
But the source declared to Klein that Clinton is "utterly determined not to fade into the background. She intends to stay in the limelight and keep fighting the good fight."
"She knows Obama is going to be out there fighting too. But frankly, she doesn't think he's a great leader or a great fighter, which leaves an opening for her to be the acknowledged leader-in-exile of her party."