What could be more terrifying than a horror movie coming to life? Well for a group of unsuspecting shoppers that's exactly what happened.
Customers at an electronics store were terrified to see an evil girl known for wreaking murderous revenge on her victims climb out of a television, according to The Daily Mail.
Thankfully, the scary encounter - which took place in upstate New York - was just part of a promotion for upcoming horror film sequel Rings.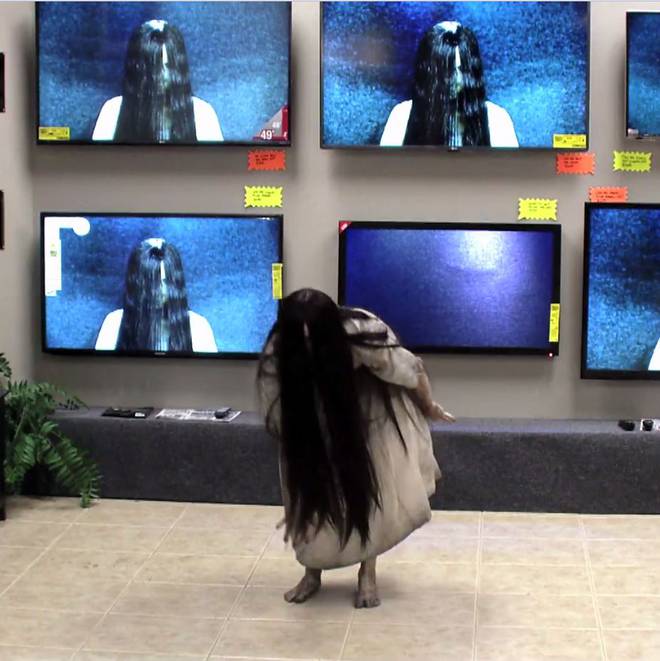 The girl was an actor playing Samara, who in the original film was a vengeful spirit known for killing people seven days after they watched a cursed videotape.
Shoppers were showed a cabinet of the latest television sets in an electrical store where the salesmen encouraged them to compliment the "life-like" picture.
However, as they are left to admire the sets to their horror the character from the Rings trailer can be seen creeping out of the television as is the story line in the film.
One man, wearing a black baseball cap and black T-shirt, made a run for it after 'Samara' - who has a grey, deformed face and sunken eyes - tried to touch him.
The video was tweeted by The Ring's official Twitter account where it amassed more than 25,000 retweets and 24,000 likes.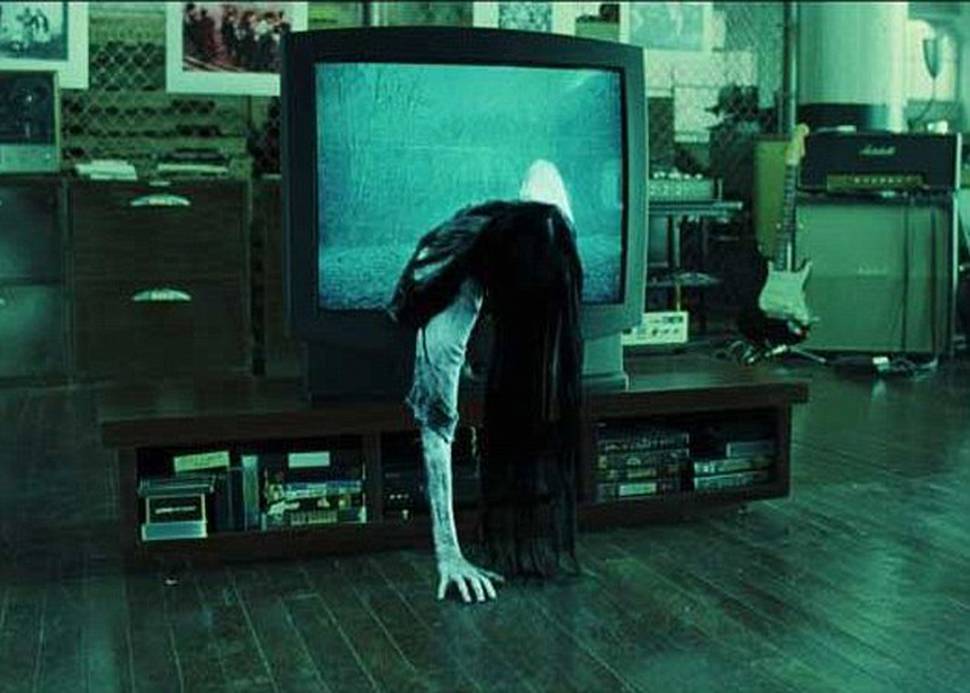 Many Twitter users agreed that they would not have been nearly as calm in the same situation.
Rings revolves around a woman concerned over her boyfriend's obsession with a videotape, which dooms anyone who watches it.
A young woman finds herself on the receiving end of a terrifying curse that threatens to take her life in 7 days.
Julia (Matilda Lutz) puts her life on the line to save her boyfriend Holt (Alex Roe), only to learn that "there is a 'movie within the movie' that no one has ever seen before."
The sequel, which comes out in February, comes 14 years after The Ring, a remake of the 1998 Japanese film Ringu, was a huge hit in cinemas.
It took in more than US$128 million during its theatrical run.