Kendall Jenner and big sister Kim Kardashian have made their on screen debut in Ocean's Eight, filming their cameo scenes in New York.
The sister's were spotted dressed to the nine's in designer couture as they filmed their part for the film which will reportedly include a scene set at the star-studded Met Gala reported E News.
Kardashian's gown was of course Givenchy while Jenner wore a semi sheer, lace number.
But the pair are not the only famous faces to make an appearance in the female-led spin-off film with the Met Gala's matriarch, Anna Wintour as well as Katie Holmes also playing a role.
Holmes confirmed the news at the 2017 Winter Television Critics Association Press Tour.
"I'm a fan of all the Ocean's movies. So, I'm happy that it has so many amazing women in it, so many amazing actresses. It's really so much fun being a part of," Holmes told Entertainment Tonight.
"I play myself. It's just a cameo."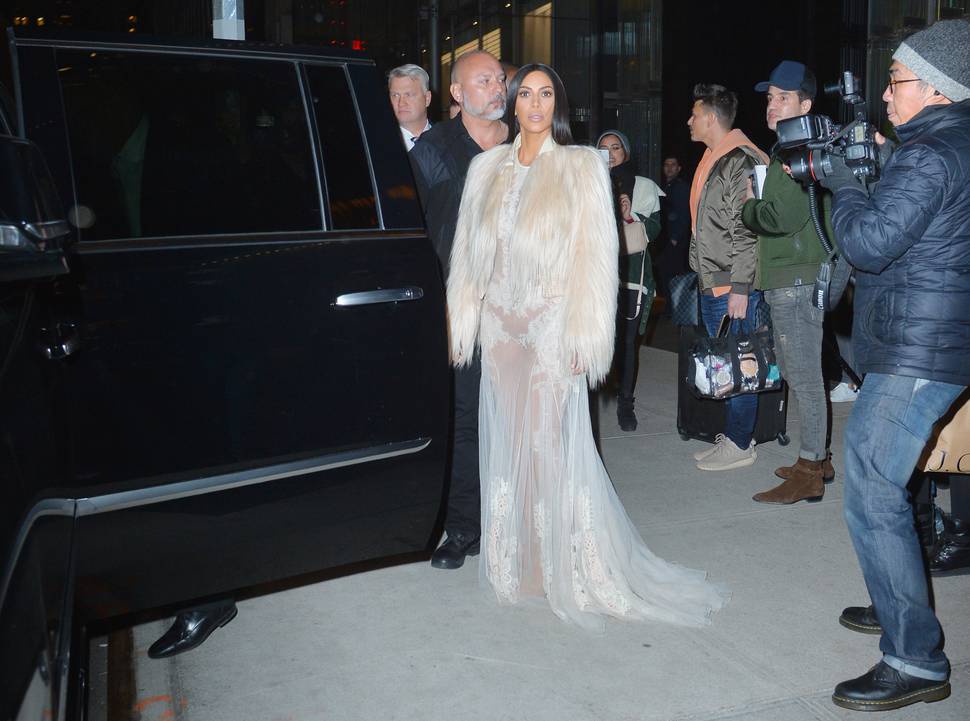 As for Wintour she is also reportedly appearing in the Met Gala scene, according to Page Six. Designers Alexander Wang and Zac Posen are also included in IMDB's cast listing.
The A-list cast includes Sandra Bullock, Cate Blanchett, Helena Bonham Carter and Anne Hathaway with additional roles for Rihanna, Sarah Paulson and comedian Mindy Kaling, who has taken to Instagram to share glimpses from on set.
Ocean's Eight
will hit theatres on June 8, 2018.