She's known for being a Hollywood wild child, but in her new comedy, Drew Barrymore shows off a whole new side.
Santa Clarita Diet is the latest comedy from Netflix, though it perhaps has more in line with Hannibal than any of their other efforts.
Barrymore stars as Shelia, a real estate agent in California, whose perfect life gets upended when she dies and comes back to life with a craving for flesh.
Justified's Timothy Olyphant co-stars as her husband Joel, who promises to stay with her - even if that means committing a lot of murder.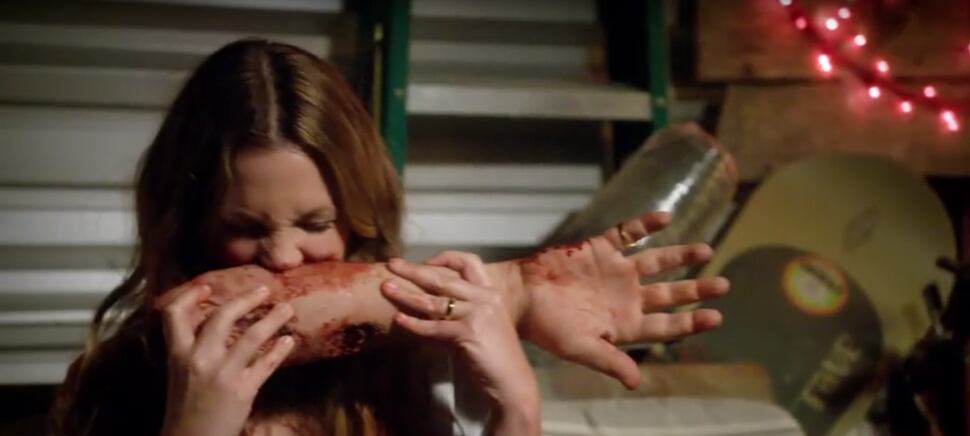 "I do like the way that I feel. I have endless energy and I sleep two hours a night. I get so much done," Shelia says after downing raw meat.
"You eat people," her husband replies.
"I know, but I'm so much more confident. I can parallel park in one move now."
With the tag line, 'The family that slays together, stays together', Santa Clarita promises to be one of Netflix's bloodiest shows yet.
Given some of the other titles in their collection, that's certainly saying something.
Co-starring Nathan Fillon and with guest stars including Patton Oswalt and Thomas Lennon, it looks to be as adorably quirky as it is deliciously violent.
Viewers can sink their teeth into all 13 episodes from February 3.