Celebrities such as Paul McCartney, Meryl Streep, Stevie Wonder and Jerry Seinfeld partied until 4am at the White House in a farewell bash for the Obamas.
Guests were banned from videoing inside the party, but that didn't stop many of them from taking to Instagram to share moments from the bash.
Pharrell Williams and Beyonce's sister Solange were said to have performed, while President Obama was rumoured to have hit the dance floor alongside the likes of Robert De Niro and Usher.
Rapper Wale and former Destiny's Child singer Kelly Rowland were among the first to post photos on social media as they arrived at the White House.
The pair posed with host and actor Terrence J, film producer Will Packer and US television personality La La Anthony.
Singer Nick Jonas also showed off in a dark grey suit with a black turtle neck underneath.
And singer-songwriter Jordin Sparks gushed about bringing her father to the White House in an Instagram post.
"Getting to take my Dad to the White House ... Priceless. Soooo excited! Cheers! *drops mic*,"Sparks, 27, posted on social media with their selfie.
Jill Scott also posed for a photo as she made her way to the White House festivities.
Chrissy Teigen and John Legend, Meryl Streep, Star Wars directors George Lucas and JJ Abrams, Chris Rock, David Letterman, Tom Hanks, Paul McCartney and Stevie Wonder were also said to be in attendance.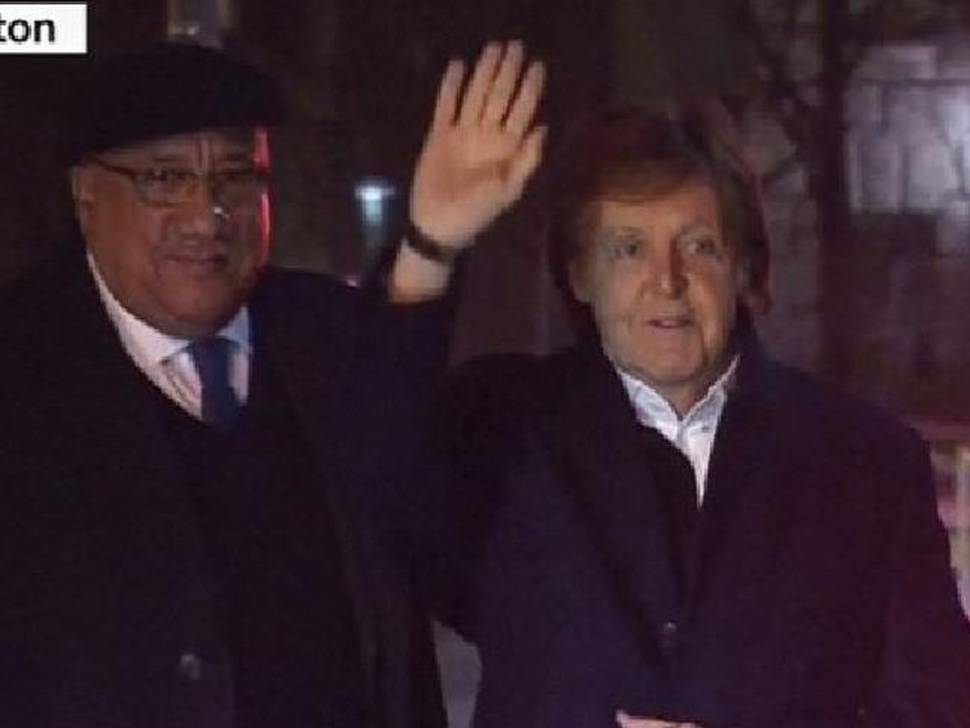 Chance the Rapper confirmed he would be in attendance when he tweeted late last week: "Bout to fly 21 hours to DC to bid farewell to the greatest president in US history. God bless you @POTUS."
Pearl Jam's Eddie Vedder, Oprah Winfrey, Jay Z and Beyonce were also said to be invited.
Actress Olivia Wilde posted a photo to Instagram with husband Jason Sudeikis saying, "Stumbling out of the White House at 4am after an incredible night celebrating 8 incredible years."
The evening was most likely bittersweet for the first family, with Donald Trump's inauguration less than two weeks away.
"It's something that they've done in the past and something I anticipate they're going to do again tomorrow," White House Press Secretary Josh Earnest said late last week.
"Over the years, the President and First Lady have on occasion - not frequently, but on occasion - they've hosted parties at the White House for their friends," he added.
"And I anticipate this will be the last one that they have. They've got some packing to do."
President Obama will head to Chicago on Tuesday where he will deliver his farewell address after two terms in office.