As his alter ego Deadpool, he's smart-talking, confident and wise-cracking.
But Ryan Reynolds admitted to GQ that he secretly suffered from stress from making the superhero comedy, as he was named their 2016 Man of the Year.
The 40-year-old actor - who welcomed his second daughter with Blake Lively in September - told the publication he was diagnosed with anxiety after finishing filming.
'When it finally ended, I had a little bit of a nervous breakdown. I literally had the shakes', he told the publication.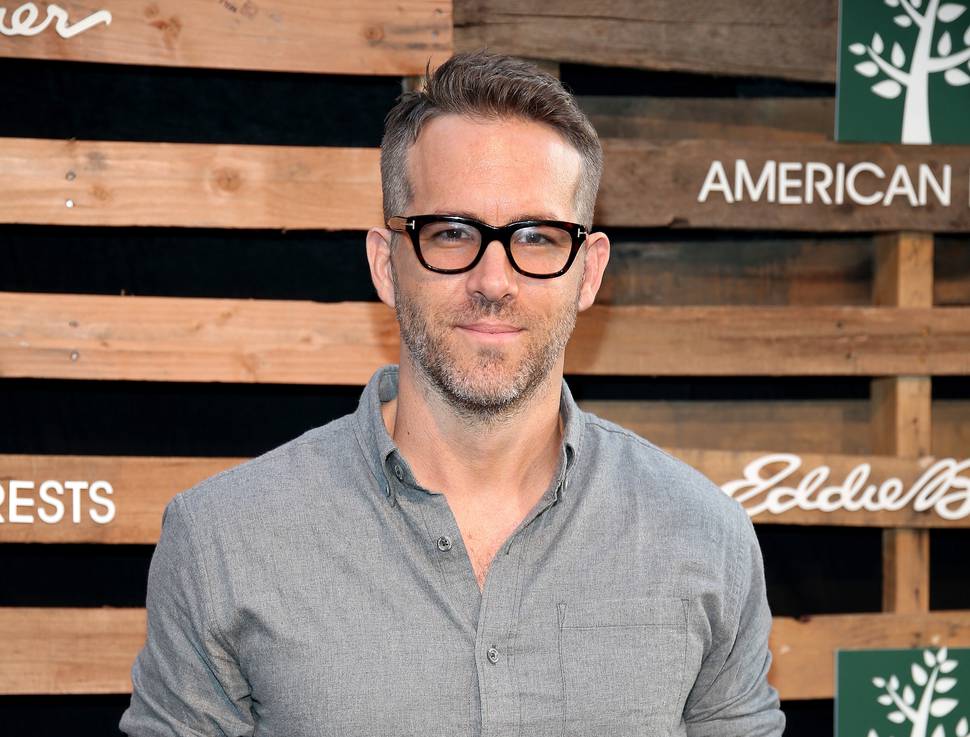 The star - who lives with Blake and their two children in upstate New York - explained:
'I went to go see a doctor because I felt like I was suffering from a neurological problem or something. And every doctor I saw said, "You have anxiety."
'I say this with the caveat that I completely recognize the ridiculously fortunate position that I am in. But the attention is hard on your nervous system-that might be why I live out in the woods.'
Read more:
• Kendall Jenner quits Instagram
• Westworld confirmed for season two
'And I was banging the loudest drum for Deadpool. I wasn't just trying to open it; I was trying to make a cultural phenomenon'.
The actor posed for the magazine with his character's costume underneath a $4300 Dior Homme suit, teamed with a crisp white shirt also by the designer brand.
His mischievous sense of humour is clearly intact, as he joked about the moment he fell for his now-wife Blake Lively, when asked by the publication when he knew she was the one.
'Probably after the sex,' was his glib reply.
The star then corrected himself and revealed: 'No, we were hanging out at this little restaurant in Tribeca that's open really late, and this song came on and I was just like, "Want to dance?"
'No one was in there, so it was just totally empty. And it was just one of those moments where halfway through the dance, it was like, "Oh, I think I just crossed a line." And then I walked her home. And, uh, you know, I don't really need to go into what happened after that.'
Ryan spent 11 years fighting to have Deadpool made - and was vindicated when the movie grossed $782.6 million worldwide, against a budget of $58 million.
'I've been on the train for 11 years trying to get it made,' he explained to the publication.
'Once the test footage leaked, that created a groundswell of support. And the studio responded to that groundswell by saying, "Okay, here's the absolute bare minimum amount of money that we will give this character. Let us know when the movie's done."' he added.
The star revealed that the budget was so tight that they couldn't afford to buy the props they needed for the scenes.
'There's two moments in the movie where I forget my ammo bag. That's not because Deadpool's forgetful. That's because we couldn't afford the guns that we're about to use in the scene,' he explained.
'We made our production budget back on Friday [after the Thursday midnight premiere]. There's a certain vindication that comes with that, especially because the studio - granted, under different regimes - for years just kept telling us to go f*** ourselves sterile.'
Ryan - who graces the cover of their Man of the Year issue as well as Usain Bolt and Warren Beatty - has a family of his own with Blake, whom he married in 2012.
However, he says that his relationship with his own now-late father was estranged for ten years.
'I had a rough ten-year patch with my father. So we were estranged,' he explained, adding: 'From my earliest memory of him, my father was that stereotypical tough guy. But it was just a veneer. The hardest part for me is that he was always kind of a mystery. I just don't feel like I ever had a real conversation with him.
'But I actually that sort of epic moment that only happens in films, where I saw him before he died and closed the loop as much as I could.'
Ryan - whose first married was to Scarlett Johansson from 2008 - 2011 - says he has his own happy family ending.
'I'm on the precipice of having a real American family,' he told GQ, 'I mean, I always imagined that would happen, and then it happened. Every idiotic Hallmark-card cliché is true.'
The 2016 GQ Men of the Year issue will be available on newsstands in New York and LA on November 15 and nationwide on November 22.