Rihanna is set to hit the big screen again, this time as an alien in upcoming sci-fi film Valerian and the City of a Thousand Planets.
In the first teaser trailer, the Work singer can be seen removing a black bowler hat to reveal blonde bombshell locks.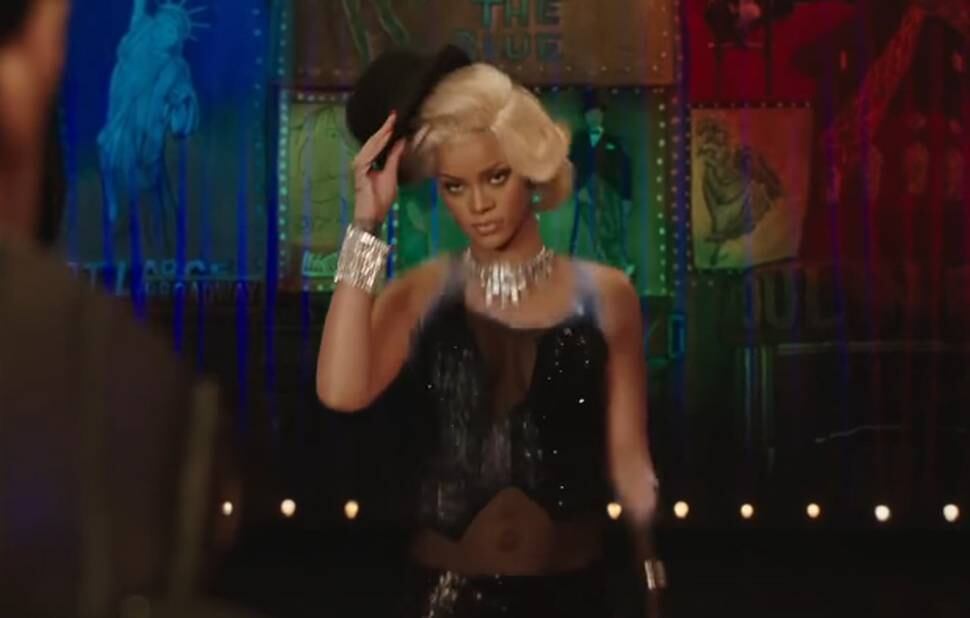 Not many details have been released about the character Rihanna will be playing in the film, which is directed by The Fifth Element's Luc Besson and stars Dane DeHaan (Chronicle) and Cara Delevingne (Suicide Squad).
Valerian and the City of a Thousand Planets
is based on the French graphic novel
Valérian and Laureline
and the space agents DeHaan and Delevingne as they cross time and the universe to protect the human race.
Read more on Spy:
• Scarlett's ghost trip to New Zealand
• Kiwi celeb's tweet tantrum about Trump
The first trailer gives moviegoers a glimpse at the bold, colourful and bizarre futurist world in which the film is set and shows off beautiful CG scenery set to the music of Because by The Beatles.
The Valerian cast also includes Clive Owen, Ethan Hawke, John Goodman, Rutger Hauer and Herbie Hancock.
Besson has kept quiet about the plot of the film which is scheduled to release mid-2017.