Drew Barrymore is glowing and her figure is fit, but it doesn't mean she didn't cry over some pizza to get there.
The actress launched her home decor line in New York City on Thursday and people weren't just envying her new design collection.
The Charlie's Angel star also revealed to US Weeklyshe recently lost close to ten kilograms while filming the Netflix show Santa Clarita Diet.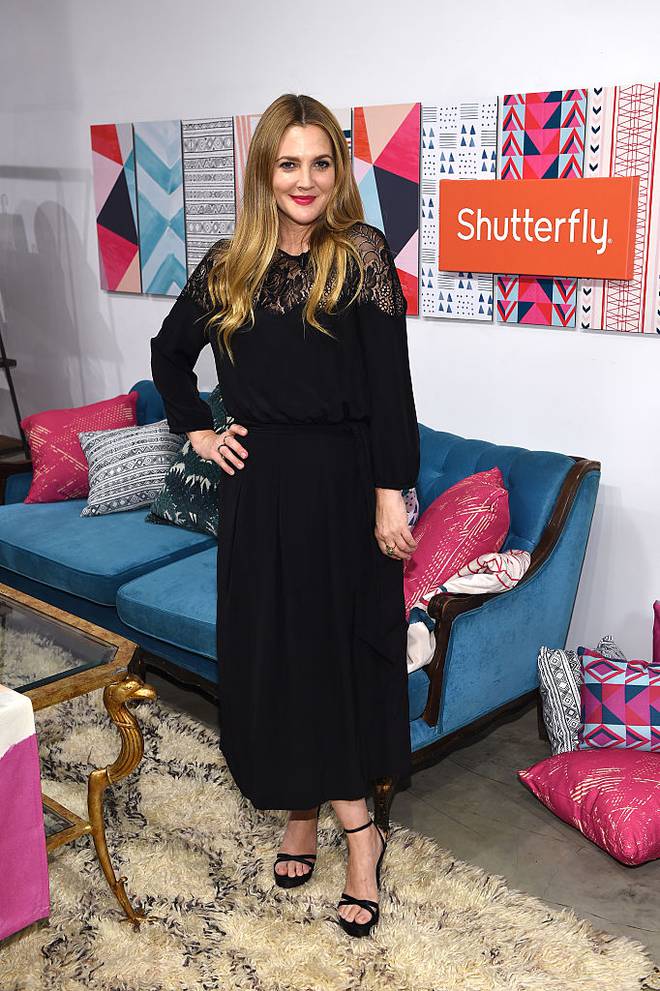 She told them, "I feel really great. I followed Kimberly Snyder's methods, but I added some protein like fish and chicken since she's all vegetarian or vegan."
Snyder is a celebrity nutritionist with multiple New York Times bestseller books and clientele including Reese Witherspoon and Dita von Teese.
It might not of been as easy as it seems though with Barrymore revealing the diet took a huge amount of discipline.
"All I did was cry and dream about pizza. I still am dreaming and crying about pizza."
The actress revealed her slim figure at the Shutterfly event wearing a flowly, black dress with lace cutouts and simple, strappy black pumps.
Her lips popped with a bright, pink lipstick that is undoubtably from her own brand, Flower Beauty.
More from Spy:
• Why Crowe kicked out bandmates
• Clinton taps Beyonce's BeyHive in search for votes
Barrymore can do it all, not only does she have her beauty company and her Flower Films production company, the star also gave US Weekly a couple of beauty tips for a chance to have a face as radiant and youthful as the 41-year old.
While drinking close to 2 litres of water a day, the ET actress also recommended the tightening power of Korean face masks.
"I honestly have everything, I just took a trip there and came back with moving boxes full of masks and I've been studying them," she says.
Barrymore married art consultant Will Kopelman in June, 2012 and gave birth to their daughter Olive in September of the same year. Their second daughter Frankie was born in April, 2014.
While at the launch of her Designed by Drew Barrymore event on Thursday she also revealed, "I don't do anything invasive on my face, so this is the most exciting thing that's happened to a mom like me ... Korean masks have actually changed my life."