WARNING: This article contains minor spoilers for Westworld Season 1, Episode 5.
HBO viewers have seen graphic sex scenes many times before on the network's shows including Game of Thrones, Rome, Tell Me You Love Me and True Blood.
But none compared to the one that aired on last night's episode of Westworld.
For four minutes, viewers watched as a number of completely nude men and women participated in an orgy together, the Daily Mail reports.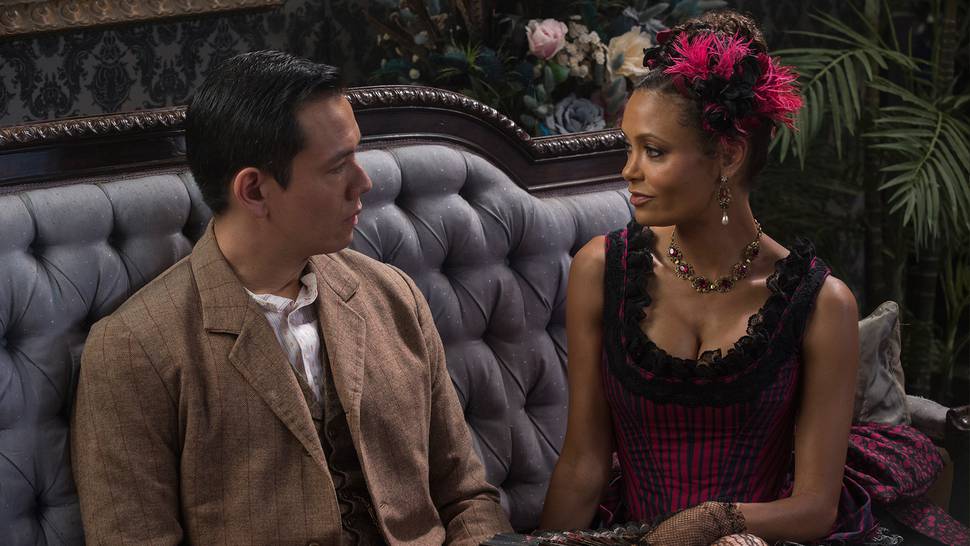 They watched couples and individuals engage in a variety of intimate acts from sexual intercourse and oral sex to female and male masturbation.
That scene, combined with the gore-filled killing of two characters on AMC's The Walking Dead one week prior has some wondering if cable has gone too far - and asking if there needs to be more regulations about what can and cannot be seen on television.
Premium cable channels like HBO have almost no regulations as opposed to broadcast networks like NBC, ABC, CBS and Fox, while AMC, a basic cable channel, has far less.
Some argue that it is because these channels can show more violence and nudity that they draw in larger audiences.
On Westworld, three of the characters (played by Evan Rachel Wood, Ben Barnes and Jimmi Simpson) were invited to a party held in the area of the park known as Pariah as a thank you.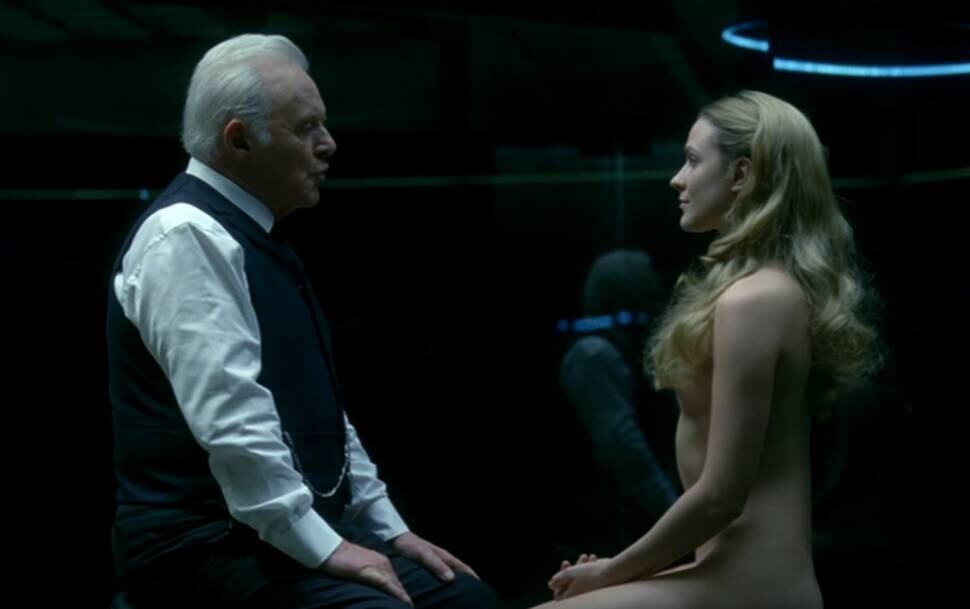 Once they arrive, they enter a room filled entirely with naked men and women, some of whom are painted in gold, and most of whom appear to be getting intimate with one another.
Those who are not engaging in any of sort of sexually activity with another person or some sort of self-pleasure can be seen eagerly looking at the others in the room.
The scene appears to feature around 40 extras, and the casting notice for the episode made waves back in September of last year, long before the show premiered last month.
In the consent form extras had to agree to participate in "graphic sexual situations" that would also possibly include "genital-to-genital touching."
The consent form stated in full: "This document serves to inform you that this project will require you to be fully nude and/or witness others fully nude and participate in graphic sexual situations.
"By accepting this Project assignment, you may be required to do any of the following:
• Appear fully nude
• Wear a pubic hair patch
• Perform genital-to-genital touching
• Have your genitals painted
• Simulate oral sex with hand-to-genital touching
• Contort to form a table-like shape while being fully nude
• Pose on all fours while others who are fully nude ride on your back
• Ride on someone's back while you are both fully nude
"And other assorted acts the Project may require."
"The Project will also include language and sexual situations that some may consider personally objectionable or uncomfortable."
On social media some wrote that the orgy was too much, while others said they did not think it was necessary, believing that it served no real purpose in the episode.
There were also some who took issue with the fact that though the show clearly points out that there will be nudity and adult themes before each episode, it airs at 9pm on Sunday when many young people could stumble upon the program.
In an interview with Entertainment Weekly, producer Jonathan Nolan said that the orgy scene was not meant to be sexy or "titillating."

"It's about humanising the hosts, it's about control. This is the one episode where we were going for it - to show the pure pleasure of this place."
He later added of the shoot: "I think everyone had a good time and it was done as respectfully and carefully as possible. And that scene in Pariah was hugely ambitious and beautifully shot."
The episode aired a week after The Walking Dead episode, which was on basic cable and showed the gruesome murder of two characters.
The climactic scene featured Abraham (played by Michael Cudlitz) being beaten to death with a bat that is adorned with barbed wire, christened "Lucille" by Negan, the show's new villain (played by Jeffrey Dean Morgan).
The camera captures the blunt force hits, with one shot showing the other character Glenn's (played by Steven Yeun) eye popping out of its socket.
There were also close-up shots of crushed skulls and brain matter seeping out of Abraham and Glenn after they were bludgeoned to death.
That lead the Parents Television Council to release a statement saying: "Last night's season premiere of The Walking Dead was one of the most graphically violent shows we've ever seen on television, comparable to the most violent of programs found on premium cable networks."
It also led to a number of viewers writing on social media that the show was too much and they could no longer tune in given the violent nature of the program.