Lara Worthington (formerly Bingle) has graced the cover of marie claire after giving birth to her second baby - a brother for 18-month-old Rocket Zot.
According to marie claire, the 29-year-old and her husband Sam Worthington welcomed their child two weeks ago in their adopted hometown of New York.
Sources told the magazine the extremely private couple are yet to reveal his name, and "are just focused on enjoying this special time together, and settling into a new routine."
Prior to the birth, Lara told marie claire she couldn't wait to give Rocket a sibling.
"I'm excited about giving Rocket a sibling. Sam has a sister and I have a brother, so creating that same sense of family is special and I know they'll have lots of fun together, especially being so close in age."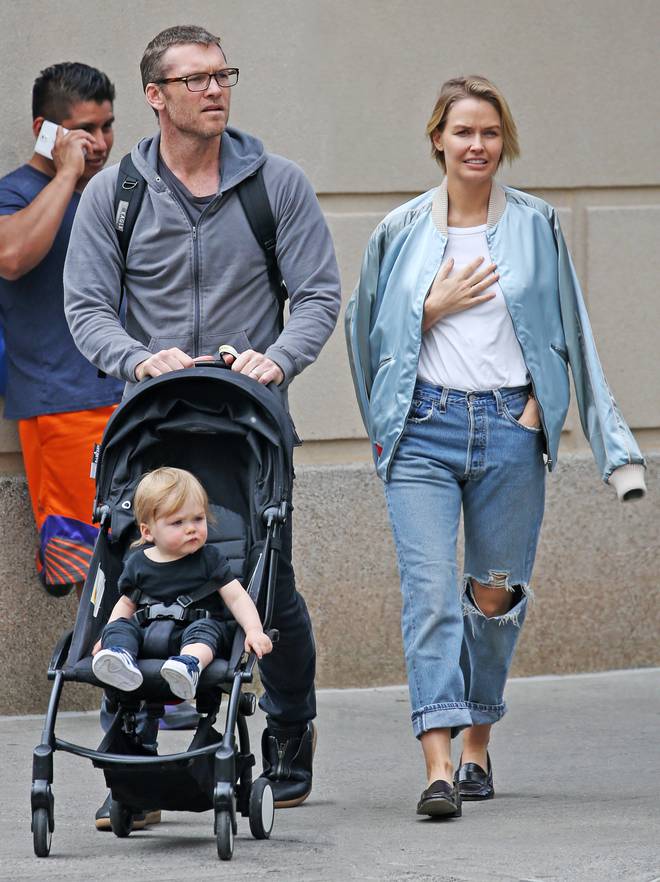 Lara also revealed that while her second pregnancy was easier than the first, she's worried about being a mother-of-two while running her beauty line, The Base by Lara Bingle.
"Some days I'm overwhelmed thinking, 'How am I going to do it all?' Running a business with two babies under two is not going to be easy. But I've learnt to step back, breathe and prioritise."
Of course, Lara's movie star husband is on hand to help share the load.
"Sam and I will share the routines with our newborn so that Rocket still gets one-on-one time with both of us. We're a little team," she explained to the magazine.
"Sam has a really strong bond with Rocket; they're like two peas in a pod."