As Will & Grace's Jack McFarland, Sean Hayes played one of the best-loved sitcom characters of the late nineties.
Flamboyant, over-the-top and unapologetically gay, Jack was a highlight of the groundbreaking sitcom about a quartet of friends - two gay men and two straight women - living in New York.
But behind the scenes, Hayes was hiding a big secret - one that he still regrets keeping.
Accepting a Trailblazer honour at Outfest's Legacy Awards this week, Hayes took the opportunity to publicly apologise for not having the courage to come out himself while starring in such a visibly gay TV program.
"[The Legacy Awards press release] said that I took the stereotypical gay sissy and made him human, loveable, flawed and real.
While this may be true, I think you should've led with flawed because at the time, I was a young closeted actor having his first taste of a little success and unfortunately, in my mind, my lucky break was inextricably tied to me thinking that I had to stay in the closet in order to keep moving forward," he told the crowd.
"Looking back at my choice to stay silent, I am ashamed and embarrassed.
What was I thinking? As if any of you had any doubts. I mean, right, could a straight actor ever do this?" he asked, before launching into one of his character's hilarious impersonations of gay icon Cher.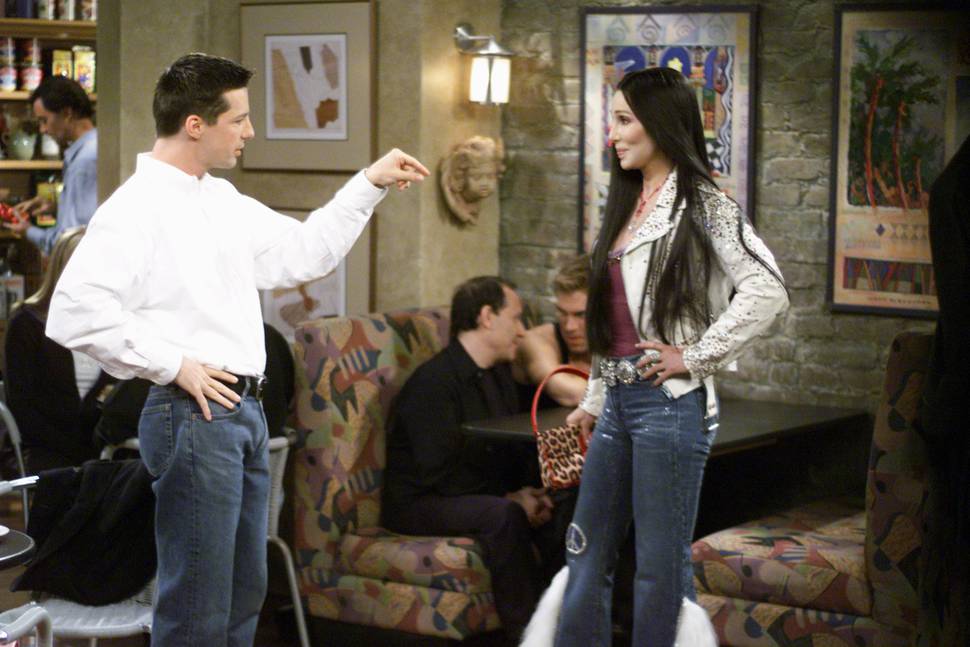 "When it comes to nights like tonight and honours like this, I'm consumed with what I didn't do. I know I should've come out sooner and I'm sorry for that.
Especially when I think about the possibility that I might have made a difference in someone's life. I would probably be able to sleep a lot better than I do if I had acted sooner, but such is life. We learn our lessons only when we are ready," he concluded.
While Will & Grace finished in 2006, Hayes eventually made a tentative step out of the closet in 2010, talking about his sexuality and relationship status in an interview with The Advocate.
And we haven't seen the last of his beloved sitcom character - last month the Will & Grace cast reunited to shoot a new one-off, ten-minute scene discussing the current state of US politics and throwing their support behind Hillary Clinton.