What are Fantastic Beasts and will this film help me find them?
Fantastic beasts, unsurprisingly, are mythical creatures.
Finding them is more challenging, as the film, Fantastic Beasts and Where to Find Them, dicates. The first major screenplay from JK Rowling, Fantastic Beasts, as it is more commonly shortened, takes place in a magical imagining of New York in the 1920s.
It's had a whopping $225 million poured into it, stars Oscar-winning actors and is going to be the first in an enormous five-film franchise.
How does this relate to Harry Potter?
This is where things get a little complex.
Harry Potter fans will recognise Fantastic Beasts and Where to Find Them as a book written in 2001 by Rowling under the guise of magizoologist (that's an expert in magical creatures).
It was published to look like a fictional textbook that had been studied by young wizards Harry, Ron and Hermione in Rowling's books.

Therefore, Fantastic Beasts and Where to Find Them is part of Rowling's general wizarding universe, but takes place in a totally different place and time.
For instance: the events of the film are set 70 years before Harry goes to Hogwarts, and in New York rather than the British Isles, but Albus Dumbledore - famously the grandfatherly headmaster when Harry et al are studying - will appear as a young man in Fantastic Beasts.

The connection will only be really appreciated by Harry Potter supernerds, who may be able to spot overlaps between small references across Rowling's Potter books and the new film.
For everyone else, it can very much just be treated as a new story - the first film, at least: there may be more overlap in the next four.
What will the film be about?
While Fantastic Beasts the book was written by Newt Scamander, Fantastic Beasts the film follows his adventures in New York. Scamander is a Hufflepuff who was expelled from Hogwarts - despite Dumbledore, who then his teacher, standing to his defence - for endangering the life of a human with a beast, albeit accidentally.
The film follows Scamander's hapless adventures in New York, which he visited during his cross-continental travels undertaken for his book.
When a Muggle - known in America as a No-Maj - opens his magical suitcase of mythical beasts they escape all over the city.
The situation is heightened by the fractious relations between the wizarding and No-Maj communities in America at the time. Fantastic Beasts is also, in part, a love story: Scamander meets Porpentina Goldstein, whom he goes on to marry (in Rowling's universe, if not this film).
Who is starring?
Oscar winning golden boy Eddie Redmayne and his freckles have been cast to enchant as the bumbling British Scamander.
Colin Farrell plays Percival Graves, the shadowy auror tasked with getting to the bottom of solving a dark magic mystery.
British actress Katherine Waterston will be playing Goldstein and Transparent actress Alison Sudol has been cast as Porpentina's sister, Queenie.
Comedy actor Dan Fogler has been cast as the first major Muggle character in one of the wizarding universe's films, Jacob Kowalski.
What about JK Rowling's involvement?
Well, she wrote it, which is fairly involved. While Rowling advised on the adaptations of her seven Harry Potter novels, they remained that: adaptations.
For Fantastic Beasts, she's written the screenplay with Potter director David Yates, as well as published information about her US wizarding world on Pottermore.
Not only that, but Rowling looks set to write all five Fantastic Beasts screenplays. Here's a statement she released in October:
We always knew that it was going to be more than one movie - we knew that from the start - so we set a trilogy as a sort of placeholder, because we knew there would be more than one movie. But we've now, I've now done the plotting properly, so we're pretty sure it's going to be five movies.
She went on to clarify on Twitter that she had already started the second screenplay:
Is it going to be any good?
There's a solid chance: Warner Bros have brought over a lot of the team who made the eight Harry Potter films successful critical and commercial blockbusters, and Rowling has been proven to write a good yarn.
David Heyman, the producer who brought Harry Potter to the big screen, is also producing Fantastic Beasts and David Yates, who directed the four final Harry Potter films, is returning to the director's chair this time around.
Furthermore, Steve Kloves, who worked on the script of seven of the eight Harry Potter films, will be teaming up with Rowling on Fantastic Beasts.

What have we seen so far?
Warning: Contains spoilers for the first 10 minutes of the film.
The first 10 minutes of the film were shown at a fan event in October - and we were lucky enough to be in the audience.
Consequently, we can confirm that the film opens on a fairly sombre note, with a shot of a golden-haired figure (almost certainly the evil Grindelwald, although he's seen only from behind) standing in front of a group of approaching wizards, and blasting them backwards with a powerful spell.
The film then cuts to a succession of newspaper headlines about the rise of Grindelwald - with the implication that these are dark, dangerous times, akin to the early days of Voldemort - before switching to the far less threatening sight of Redmayne's Newt Scamander arriving at New York's Ellis island, and trying to smuggle a suitcase full of magical creatures past customs.
Next up is Colin Farrell's character, auror Percival Graves, who is investigating some sort of urban monster. Apparently loose on the streets of New York City, the creature (who remains hidden) is rippling beneath brickwork, pushing up pavements and smashing through buildings.
Redmayne is then shown on the streets of the city, where he discovers a crowd listening to a rather grim "street preacher": Samantha Morton's Mary Lou Barebones.
Barebones isn't your run-of-the-mill fanatic, however: she's telling her audience that magic is real and that witches and wizards are hiding among us today.
Fiitingly enough, Katherine Waterston's character Tina Goldstein (also a witch) is among the crowd.
Somewhat awkwardly, Barebones singles out Newt (asking him for affirmation of her views, rather than to accuse him of being a wizard) just as he realises that one of his creatures - a snouted, gold-loving Niffler - has escaped.
Have there been any clues from the cast?
It's fairly likely that everyone involved in the making of Fantastic Beasts has signed countless non-disclosure agreements, so we're not going to get an awful lot of information out of them.
If anything, the paranoia over plot leaks has lead to draconian conditions on set, if The Sun's to be believed.
Last December the tabloid ran a story that voiced complaint from extras who had their mobile phones confiscated before they went on set: "We're being treated like children," one reportedly said:
"The production team is paranoid and many of us are thinking of telling them where to shove their job."
Farrell, however, gave a relatively in-depth interview to Collider, in which he explained more about the role that auror Graves will fulfil: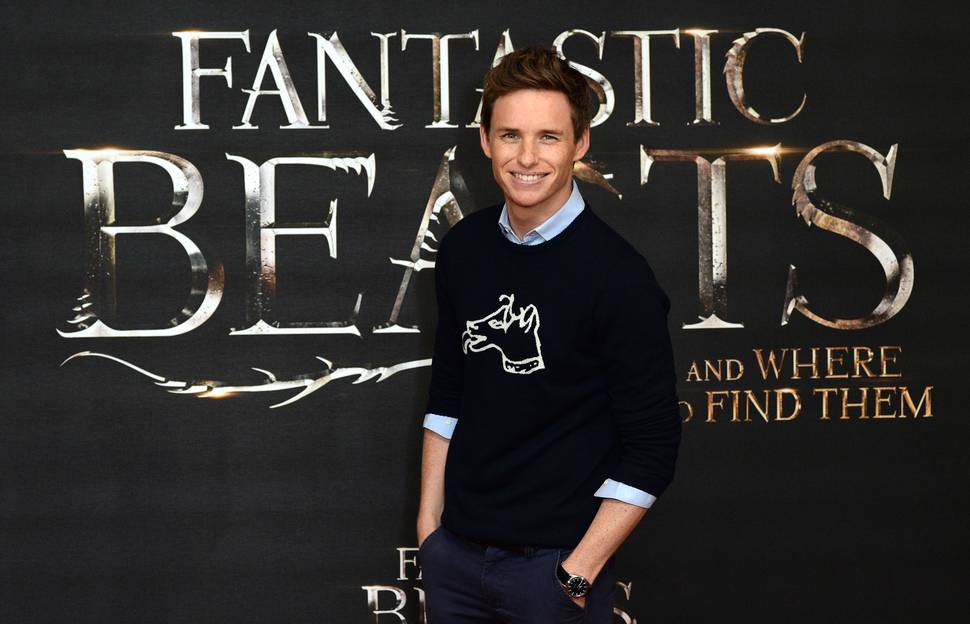 "New York is kind of being turned on its head and there is this statute of secrecy where by the No-Majs, who are the American equivalent of muggles.
We're completely living in absolute hiding and secrecy and denial of our own existence in relation to No-Majs, in relation to common citizenry. So, there is something happening in New York that threatens to expose the world of magic and it's incumbent on me and President Picquery, but me in a more kind of active way on the street to try and figure out what's going on"
When can I see it?
Fantastic Beasts and Where to Find them
will be in cinemas from November 18.