X Factor judge Mel B lived up to her Scary Spice moniker during an interview on Sunrise this morning, challenging hosts Kochie and Natalie Barr when they asked about tensions with fellow judge Iggy Azalea.
"She's got a massive career, she's highly successful, and we get on," she said of the Aussie rapper.
"I know you're trying to get some rivalry between me and Iggy, but there isn't any. Maybe there will be soon."
The sometime Spice Girl was quick to shut down Kochie when he suggested Azalea would be a good addition to the 90s girl group.
"There's only five Spice Girls in the whole entire world, and that's it, so ZIP IT," she told him.
Asked about the upcoming Spice Girls' three-piece reunion - something she herself announced back in July - Mel B announced she was "so bored" of the topic.
More from Spy:
• Bill Murray to receive humour prize at Kennedy Centre
• DJ Khaled welcomes baby boy on Snapchat
"Until we've got something to announce, it's the same old, same old. We are looking to do something, it's just a case of when.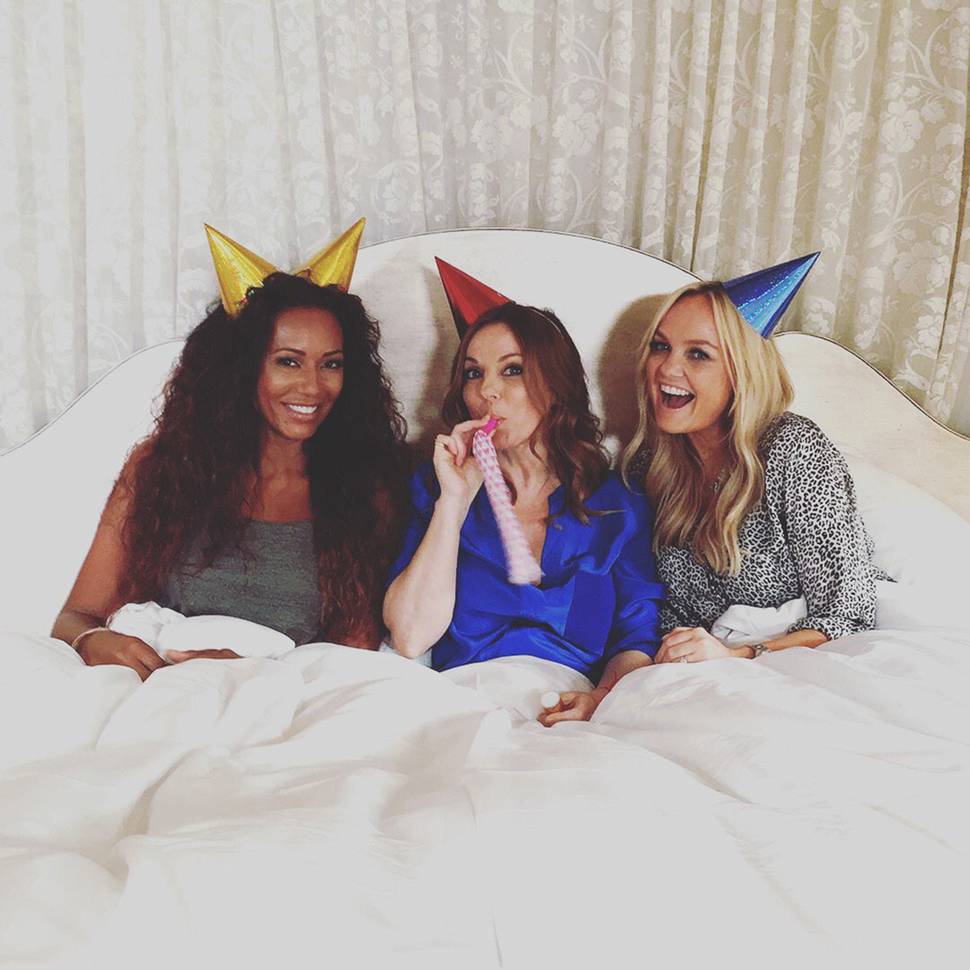 Barr asked the Spice Girl what was happening with Melanie C and Victoria Beckham, who have both stated that they will not take part in any reunion.
"I killed the other two," she quipped, before contradicting the missing members by saying that they could still be persuaded to join:
"Who said they're not going to possibly be involved? Until it actually gets going, everything's a bit up in the air."
As Kochie wrapped up the interview, he once more attempted to stoke the fires of a rivalry with Azalea: "Don't miss Mel on X Factor, 7:30 tonight - how will she and Iggy get on?"
With that, Mel decided she'd had enough, walking off the set in mock horror.
"Oh gosh, what is all this? I'm leaving!" she announced, leaving the hosts in fits of laughter back on set.
Mel B's not the only X Factor judge to get a little touchy at the mention of Iggy Azalea during a Sunrise interview - last week on the show, Guy Sebastian admitted he'd "clashed" with his colleague and was left momentarily speechless when Kochie asked if she was "a bit of an idiot."