The Donald Trump effect has hit Australian beauty Jennifer Hawkins who has been cancelling a slate of interviews so she won't be asked about the controversial Republican candidate.
Hawkins - host of Foxtel's popular reality programme, Australia's Next Top Model - was booked for a series of interviews to promote the tenth season of the show.
However in recent weeks Hawkins has been cancelling interviews in quick succession - unwilling to be probed about her relationship with Trump.
Hawkins' manager, Sean Anderson of 22 Management, last week told one newspaper: "Jennifer is not interested and will not be commenting on Donald Trump. She is not interested in getting involved in the politics."
Hawkins has pulled out of interviews with The Daily Telegraph, Woman's Day, KIISFM's Kyle and Jackie O and Nova radio in the past week.
In 2004, Hawkins won the Trump-sponsored Miss Universe pageant.
That year, the businessman, who bought the pageant in 1996 and sold it in 2015, described 20-year-old Hawkins as "the most beautiful Miss Universe I have seen in many, many years."
Trump admitted in 2005 to having hair envy concerning the Newcastle cheerleader.
"There were about 97 beautiful women in this dressing room in Quito, Ecuador, and my eyes were immediately drawn to this stunning blonde, combing her hair," he said at an Australian government reception in New York to fete Hawkins.
"My first thought was, 'Wow, I'd love to have hair like that', which was kind of surprising, even to me, because there were all these other beauties around her in various stages of undress. But Jennifer's very special, and I don't want all this to change her."
Hawkins moved into a lavish apartment in Trump's signature Fifth Avenue complex, Trump Tower, for a year as part of her Miss Universe prize.
Her relationship with Newcastle carpenter Jake Wall, to whom she is now married, was put on hold while she was abroad with her Miss Universe commitments, from which she was paid a salary.
At the time, Trump was romancing Melania Knauss, the woman who became his third wife in 2005. Hawkins would return to Sydney and reunite with Wall who she married in 2013.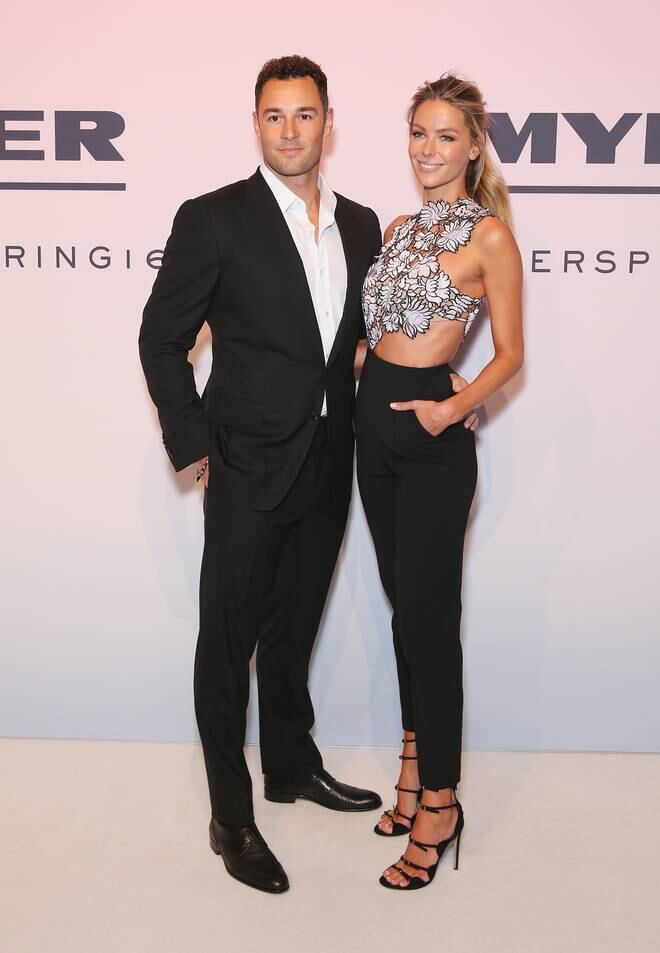 In September 2011, Trump spoke at a National Achievers Conference at the Sydney Entertainment Centre alongside Anthony Robbins.
Hawkins introduced Trump to the audience before Trump blasted Hawkins' manager on stage for demanding a fee for the model to appear at the conference.
After making up, the pair enjoyed a quiet dinner together at a Sydney restaurant.