Flying up to 16,000 miles a week would take its toll on anybody.
But Sharon Osbourne has a unique - and rather expensive - way of managing the stress: she flies her beloved two dogs with her...first class.
At a cost of around £230,000 (NZ $391.6m) a year, the X Factor judge gets around stringent airline rules about pets on board, insisting the pooches are 'emotional support animals'.
While Bella and Rocky the pomeranians might not look like your average hardened service dogs, Mrs Osbourne asserts they are - and has spent a further £400 (NZ $680) issuing them individual pet passports.
Once in the air, the duo each have their own fully reclining business class seats at a combined cost of £19,600 (around NZ $33, 000).
Read more:
• How these actors bluffed their way into movies
• Why is Pamela Anderson into politics?
They are flown out by the 64-year-old star - said to be worth £180m (NZ $306.6m) - once a month, usually via Air New Zealand, and enjoy a selection of healthy doggie biscuits, and mineral water.
A friend said: "Sharon adores these dogs - they are like grandchildren to her.
"She has an incredibly hectic transatlantic job and understandably finds all the flying pretty exhausting and stressful. It takes its toll.
"Bella and Rocky provide a real sense of security and comfort, and are both perfectly happy at 36,000ft.
"They have their own flat-down beds, and are as good as gold."
Emotional support animals require a special letter from a licensed mental health professional before being allowed on board the aircraft.
The doctor must state that the passenger requires the presence of their pet for their physical and mental wellbeing. The airline also requires 48 hours' notice.
The music manager, married to Black Sabbath frontman Ozzy, jets out from her home in Los Angeles to London to film the X Factor, before returning to the US hours after Sunday's live show. In total the return flights are a little over 21 hours long.
Mrs Osbourne is understood to have been paid £1.8m for this series of the X Factor.
She recently admitted having a mental breakdown last year, blaming her hectic work schedule. She has come under fire from fans of the series following a blunder in which she forgot the name of one of her contestants.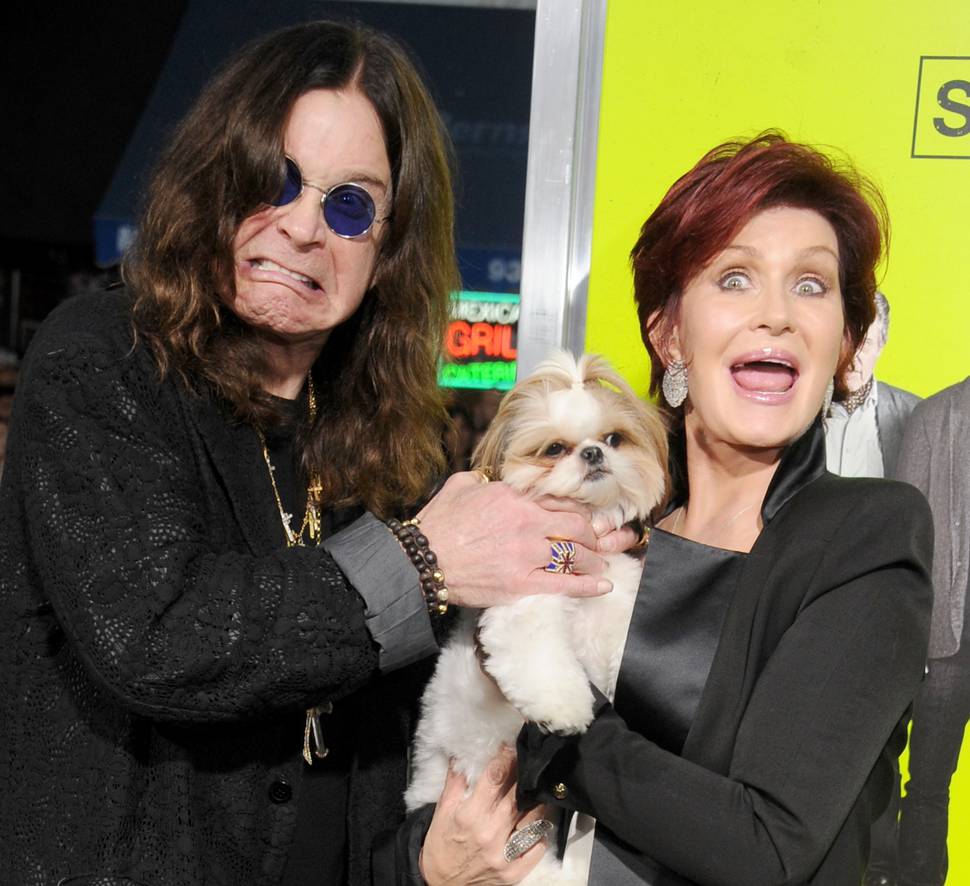 She alluded to the stress of her transatlantic commute, saying: "It's just me, I'm a bit dotty."