Rosie Huntington-Whiteley - model and partner of actor Jason Statham - appears to be enjoying her time in New Zealand as she posts pictures of her adventures on social media.
The 29-year-old Victoria's Secret model is currently in New Zealand as her action-movie star fiancé, Statham, films his new movie, Meg.
Huntington-Whiteley has been instagraming excerpts of her trip which included coffee and a spirulina smoothie at Dear Jervois in Auckland's Herne Bay on Monday.
She included the company in her instagram shot, who then replied "Glad to see you are enjoying our Spirulina smoothie @rosiehw.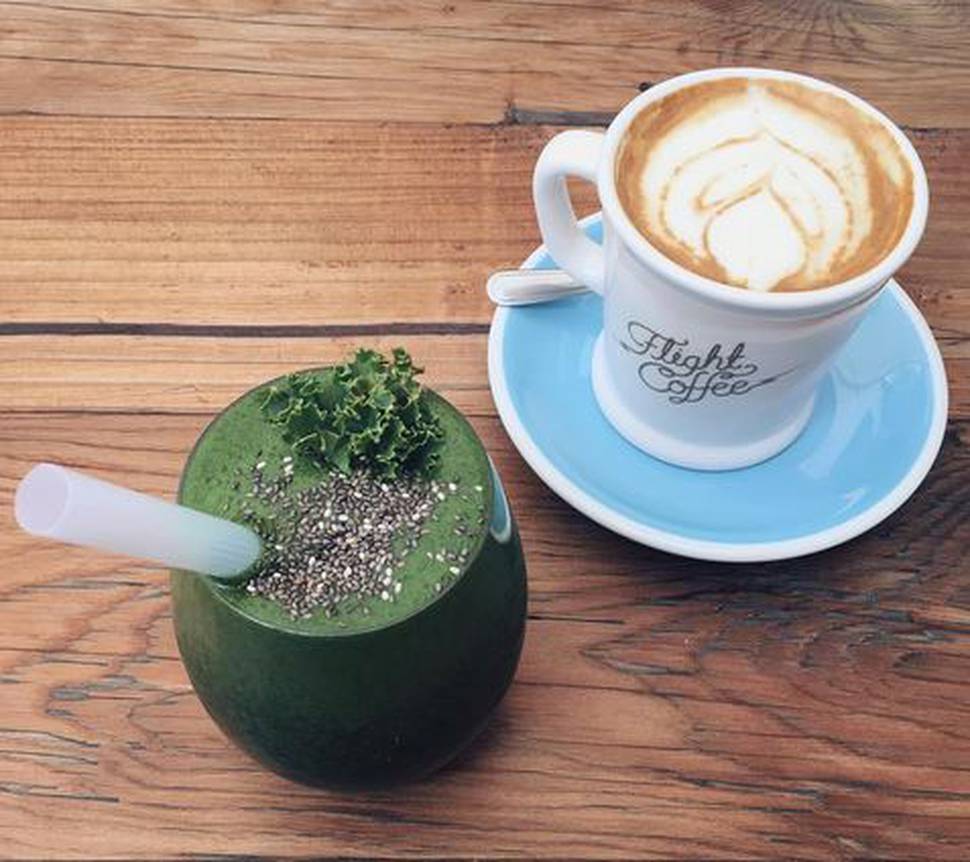 Even the coffee maker - Flight Coffee - got in on the action and responded "Glad you're enjoying the finest cup of java around @rosiehw!"
She clearly enjoys Kiwi smoothies as she yesterday posted another pic, "Super superfood smoothies!"
Her other shots show off the country's amazing scenery, including Piha Beach, as well as two others showing her love of New Zealand's clean, green, atmosphere, saying "Your love is like a breath of fresh air".
Statham is starring in the movie Meg, a sci-fi shark film based on Steve Alten's 1997 novel Meg: A Novel of Deep Terror that is underway in Auckland.
The film is about a giant prehistoric shark that attacks an international underwater observation program.
The movie also features Orange is the New Black star Ruby Rose.