Alicia Vikander has only acted in a handful of scenes with other women.
The 27-year-old star really enjoyed working with Holliday Grainger in Tulip Fever but admits she felt something was different during their one-on-one scene.
She said: "I can count on my hands the scenes I've done with women. At the end, I was like, 'That was fun.'
"And then I kind of looked up at her and we talked about it. 'Something's different. What is it?' And I realised that I hadn't had a proper two-page scene with another woman, just playing off each other."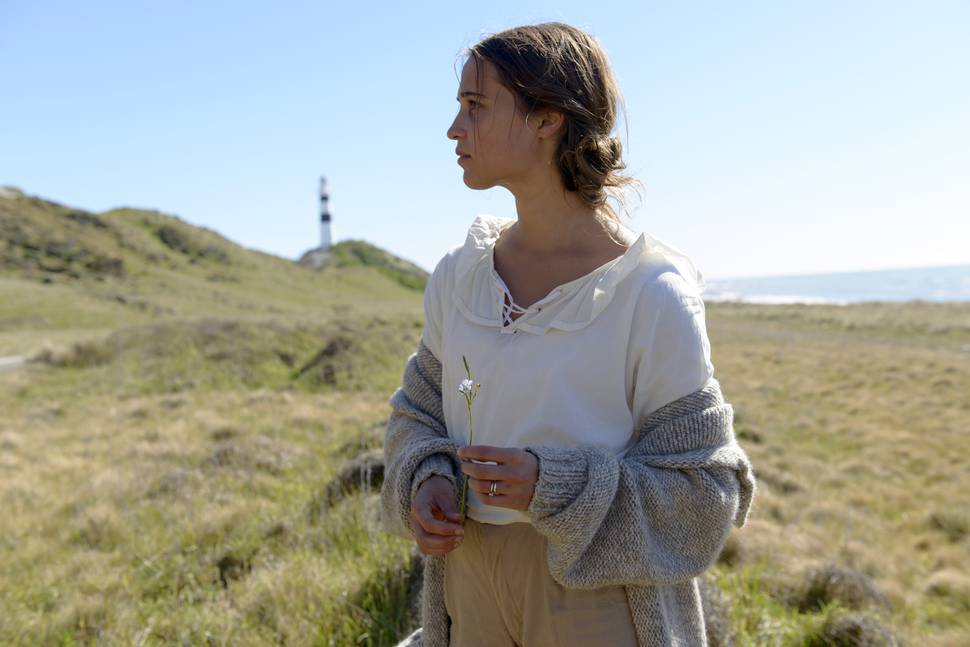 And Alicia liked starring opposite her "hardworking" boyfriend Michael Fassbender on The Light Between Oceans.
She told the new issue of Porter magazine: "We've never hidden the fact that we're a couple ... He's extremely hardworking.
Read more:
• First look: Frankie Adams in Syfy's The Expanse
• Megan Sellers: A Womans' Worth
"He was like, 'Give me something new! I just need a new idea. I need to do it differently.' I just thought that was cool. Because that was what I was trying to do, too. To push each other and come up with new ideas each time."
Meanwhile, the Danish Girl star previously revealed she has been so busy with work that she has spent the last five years "living out of three suitcases".
She shared: "It's being out of touch with my friends and family for long periods of time.
"It's almost impossible to plan getting together because you never know exactly where you're going to be because new projects are constantly popping up and you're often shooting in different parts of the world. I've basically spent the last four or five years living out of three suitcases and going from one hotel to another."
- Bang! Showbiz