Most actors hate filming sex scenes but not Hugh Grant.
The 56-year-old actor admitted to W Magazine that he finds love making scenes to be "quite a turn on".
"Love scenes are extremely difficult," the Four Weddings and a Funeral star said.
"You're always within a millimetre of sentimentality and 'yuck'. But sex scenes are something else.
The conventional response to sex scenes is that they're horrible and not sexy and it's all so unnatural. But I've always found filming sex scenes to be quite a turn-on. I like the experience of being in a sexual position when you're not supposed to be in one."
It's fair to say that most actors don't share Grant's fondness for sex scenes.
"Sex scenes can be quite awkward," Michael Fassbender has said in the past.
Read more:
• A look inside Brangelina's Hollywood mansion
• Stars bizarre wardrobe malfunction
"As a guy, the first thing you want to do is make sure you're not taking advantage. You don't want the girl to feel like you're getting a free feel or something. I try to make a fool of myself in one way or another to lighten the mood and then just go for it, because you don't want to be doing take after take."
Justin Timberlake once described the process of filming sex scenes as "kind of annoying" and "exhausting" and Dakota Johnson couldn't agree more.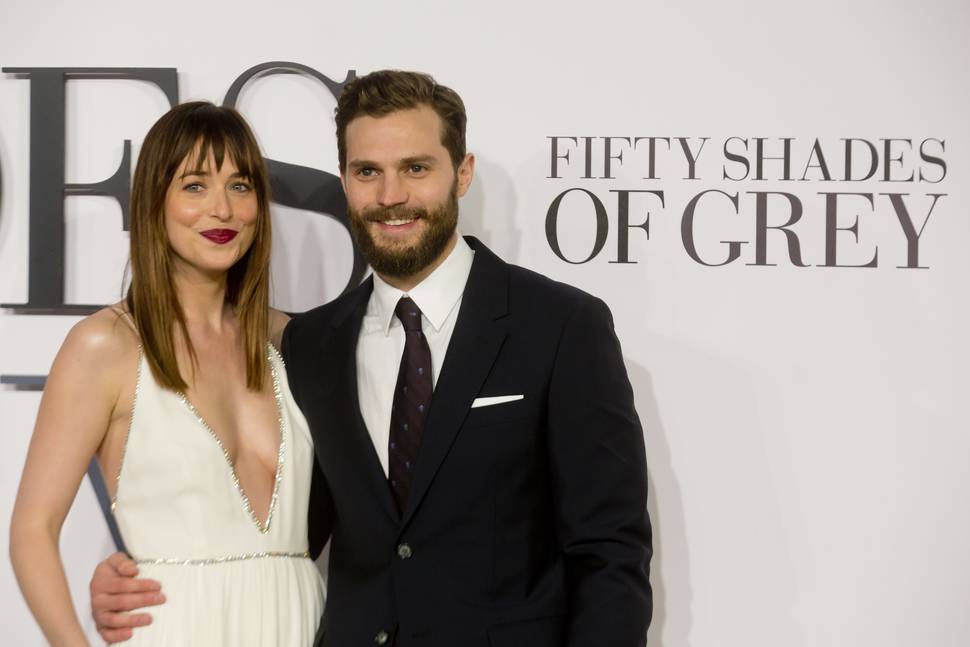 "Filming a sex scene is not a sensual or pleasurable environment," the Fifty Shades of Grey actress said.
"It's really hot - not in a steamy, sexual way. It's just sweaty and it's not very comfortable."
Hugh Grant has been in a sharing mood of late.
In early August he revealed to Howard Stern that he was offered millions to replace Charlie Sheen on Two and a Half Men after the troubled star quit the show.
"They talked to me about it, but the problem was they didn't have a script or a new character," Grant said.
"They just said, 'Trust us. We'll create one'. I said, 'Well, it's very difficult for me to consider this without a script'. And they said, 'Trust us! Trust us!'

"I said, 'Well, you're obviously brilliantly talented'. Because I like that show! And they make brilliant TV shows, really! But I said, 'I'm too scared to sign up without a script'."
A few weeks later Grant opened up to The Hollywood Reporter about his crippling battle with stage fright that forced him to quit acting for six years.
"I really don't know where it suddenly came from," he said.
"They would just hit me in the middle of a film and they would only last a morning or something, but it was devastating."
Grant now keeps his stage fright in check when on set, using methods like regular exercise and herbal calmers to alleviate his anxiety.
He says the daily battle is a "pain in the ass". but one that's worth the effort.