Are your eyes sharp enough to solve this brain teaser driving people crazy on Facebook?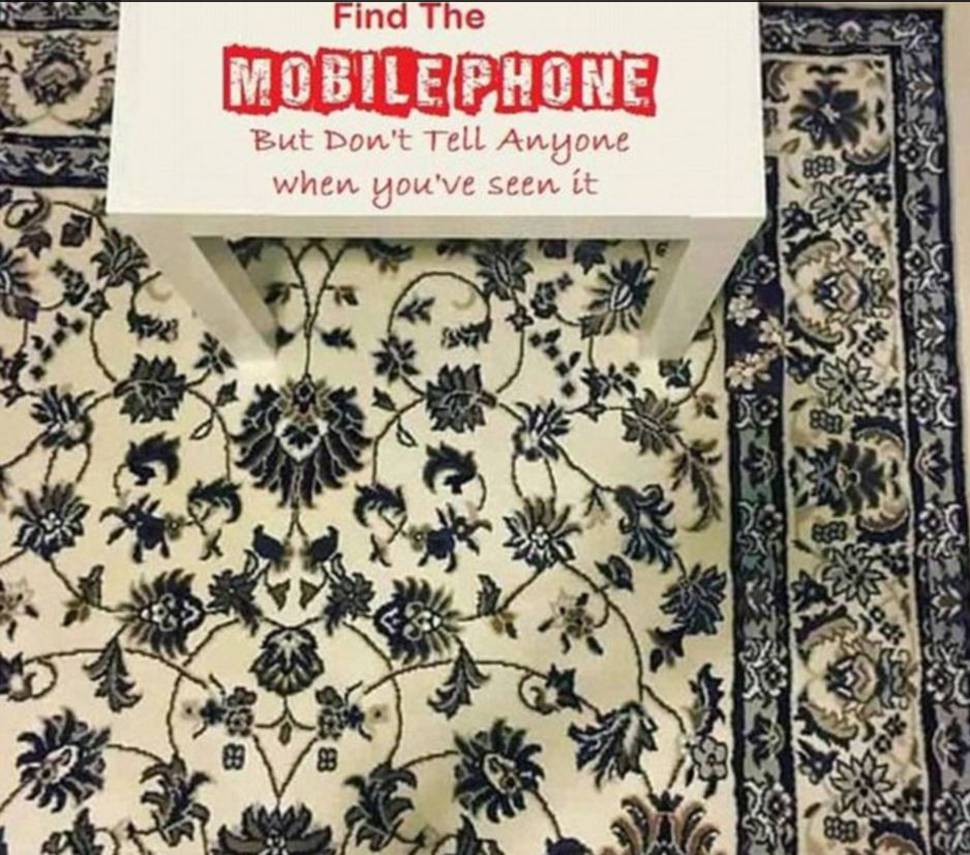 An image of a floral carpet, uploaded by Jeya May Cruz from Pasig, the Philippines, has been shared nearly 16,000 times and reached 120,000 reactions.
Why? Because the photograph contains a camouflaged mobile phone that is devilishly hard to spot.
The image is the latest in a string of viral puzzles confounding the internet.
If you are struggling, the phone has a floral pattern which does not quite match the carpet.
Still confused? The device is just beside the right side table leg at the top of the photo.
It may seem a simple find, but it has left thousands bewildered.
Jeya captioned her image: "Since I can't sleep, let's play a game. Look for the cellphone."
She works as a sales representative at Dell, and studied Banking and Finance at Far Eastern University.