As the world continues to process the Orlando shooting, more celebrities paid tribute today, and Disney has put forward a massive donation for the victims.
Here are a few that have come to light, today.
READ MORE:
•'McKiwi' Henderson charms at festival
•Chili Peppers strip, sing new song in Carpool Karaoke

Disney digs deep
The Walt Disney company has donated US$1 million ($1.4 million) to the OneOrlando Fund, started by Orlando Mayor Buddy Dyer after the massacre.
Disney will also match donations from the its employees, dollar-for-dollar.
Walt Disney Parks and Resorts chairman Bob Chapek said: "We are heartbroken by this tragedy and hope our commitment will help those in the community affected by this senseless act.
"With 74,000 cast members who call Orlando home, we mourn the loss of the victims and offer our condolences to their families, friends and loved ones."
Matilda star comes out
Mara Wilson, the child star of Matilda and Mrs. Doubtfire came out as bisexual in a series of tweets.
The 28-year-old spoke about the heartbreak she felt over the shooting, and talked about when she went to a gay club when she was younger, and how she felt out of place until she realised she was queer, later in life.
Richard Simmons shifts focus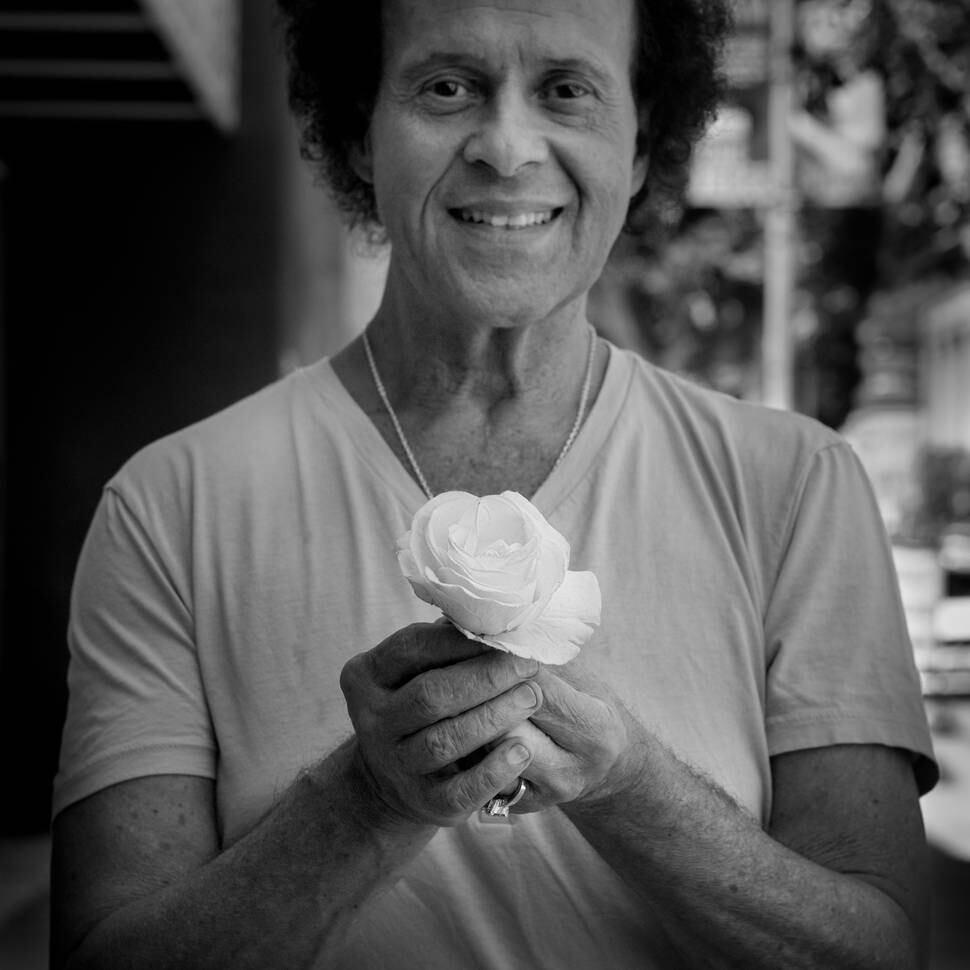 Richard Simmons took to social media to shift the focus off himself, saying "some tabloids have recently falsely reported that I am transitioning" and he felt the need to "refute these lies".
He said: "Although I am not transitioning, I have and always will be supportive of those who are going through their journey.
"We should not lose focus on showing love, strength and compassion to all of the LGBT community during these tragic times. My broken heart and healing thoughts are with the people of Orlando and all other victims of prejudice, bigotry and hate."
Kelly Osbourne's new ink
Kelly Osbourne got the word "Solidarity" tattooed on her head, after having written it there for the LA Pride Parade at the weekend.
Sharing a picture of the tattoo on Instagram, Osbourne explained the meaning behind it.
"Individually, we have rights and unique gifts. Together, we have strength and powerful harmony. The tragedy in Orlando devastated me and reminded me that every moment of our lives is precious. Every human is precious," she wrote.
"Love hard. Live gracefully, authentically and with conviction, respect, purpose and compassion.
"Together we achieve what is impossible to those who stand alone. Those of us who embrace and respect freedom stand together, progress together, celebrate together and grieve together. You are not alone."
Demi Lovato finds her voice
Demi Lovato took to Twitter saying "There are no words for how upset I've been since Orlando".
She added: ""I cry for the victims, ache for the families, and have immense admiration for the LGBTQ community and their resolve in absorbing this horror and uniting with strength and fearlessness.
"Stay strong. We stand with you."