Western Springs event offered good balance of performers and musical genres.
Hats off to the organisers of the inaugural Auckland City Limits, it was one of the easiest, smoothest, most well-run music festivals Auckland has ever had.
It was a pleasure to see a laid-back crowd of 25,000 delighting in the mild sunshine, enjoying grass under foot and the lush surrounds of the Western Springs park setting, along with the colourful art and great food.
READ MORE:
• Fans kick it at Auckland City Limits
• Concert review: Kendrick Lamar, Auckland City Limits
• Auckland City Limits headliner Kendrick Lamar sips wine on Waiheke
There was some confusion with the wristband money system (to be expected in the first year), and some significant mid-afternoon bar queues (Aucklanders are a thirsty bunch) but the lack of beer pens and a seeming all-round attitude of treating punters like mature adults seemed to pay off, with a great atmosphere throughout.
The programming also showed a wonderful appreciation for the many brilliant performers in the world not writing top 40 tunes, nicely balanced with a sprinkling of hit-makers and local favourites.
There's been a real surge of interest in country-blues-Americana-soul music in New Zealand in recent years, and there was plenty to satiate those fans.
Hearing Tami Neilson's huge heavenly voice floating right across the site and up through the streets of Grey Lynn was the perfect welcome to the festival, and she drew a solid appreciative crowd with her super smart, tight band, southern charms, and a few special musical guests.
Another early favourite was Alabama eight-piece St Paul and the Broken Bones. They were a revelation, with a three-man horn section, a whole swag of sassy, upbeat soul tunes, and a front man with an incongruously spine-tingling voice.
Hearing Che Fu and the Kratez perform The Navigator, standing only metres from their home-town neighbourhood, felt like a true Grey Lynn cultural event, and highlighted just how classic that local hip-hop release is.
It was an excellent idea to have a "pop up" Golden Dawn bar, created and curated by Matthew Crawley, situated on the edge of the lake.
A treat for the senses with a wildly patterned stage backdrop, and plenty of sparkle and glitter, it was also the best spot to catch a more intimate performance from local acts like Delaney Davidson, Carnivorous Plant Society, Hopetoun Brown and even some intriguing burlesque.
Kamasi Washington and his impressive band were also much talked about. The virtuosic saxophone player known for his work with Kendrick Lamar was a tour de force, full of intensity and dynamics as he crossed between funk, jazz, and afro-beat.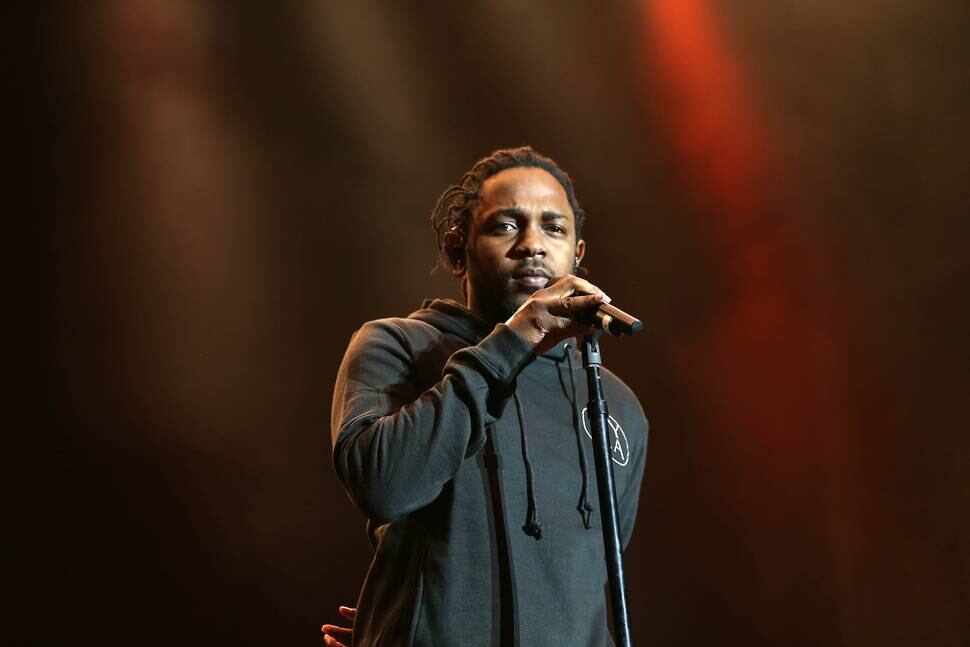 As the afternoon wore on, it was the local acts who stood out, with fans welcoming home American-based artists Ladyhawke and the Naked and Famous, and the Phoenix Foundation gathering a great crowd for a lovely set melding old and new favourites.
It was the arrival of Fat Freddy's Drop on the main stage that really lifted excitement levels, however, with the Wellington crew drawing thousands into a mass skank-n-groove party.
The horn section were kick ass, the bass monstrous, Dallas Tamaira's voice as smooth as ever, and MC Slave and trombonist-like-no-other Joe Lindsay had the crowd eating out of their hands. It was a welcome reminder of why Freddy's have always been festival favourites.
But the National easily equalled their prowess, playing an intense, driving set of beautiful intricacy and power, with Matt Berninger sounding smouldering and sharp simultaneously, while the band layered their licks into one of the most rocking sets of the day.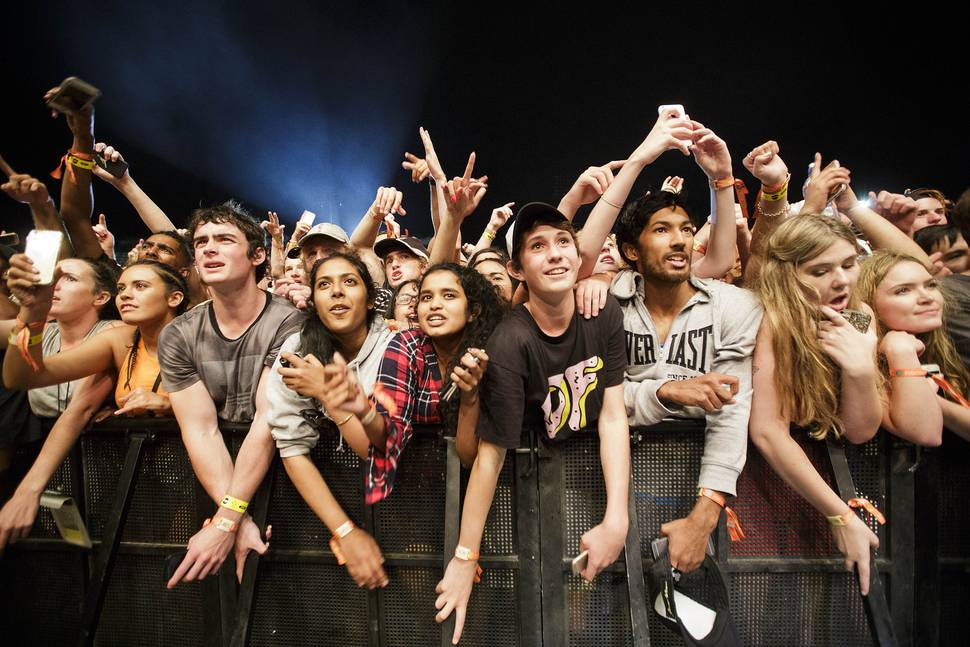 Meanwhile, Girl Talk and Shapeshifter brought the sweaty dance floor atmosphere to the park, both providing a mammoth energy boost to the crowd with their high octane sets.
And finally Kendrick Lamar. There couldn't have been a better time for the avant garde rapper to visit New Zealand.
He brought a totally new flavour to festival proceedings with his punchy set, which was free of gimmicks but captured the crowd with the simple combination of fascinating rhymes and some clever jazz beats (see Chris Schulz's review for a full appreciation).