Actress Daisy Ridley refuses to apologise for her slender frame.
The Star Wars: The Force Awakens beauty recently found herself under attack on social media after one Instagram user posted an image of the Brit as her Star Wars character Rey.
In an accompanying speech bubble, the critic wrote, "I can't believe the unrealistic expectations I'm setting for young girls. Who cast me anyway? Don't they know real women have curves?"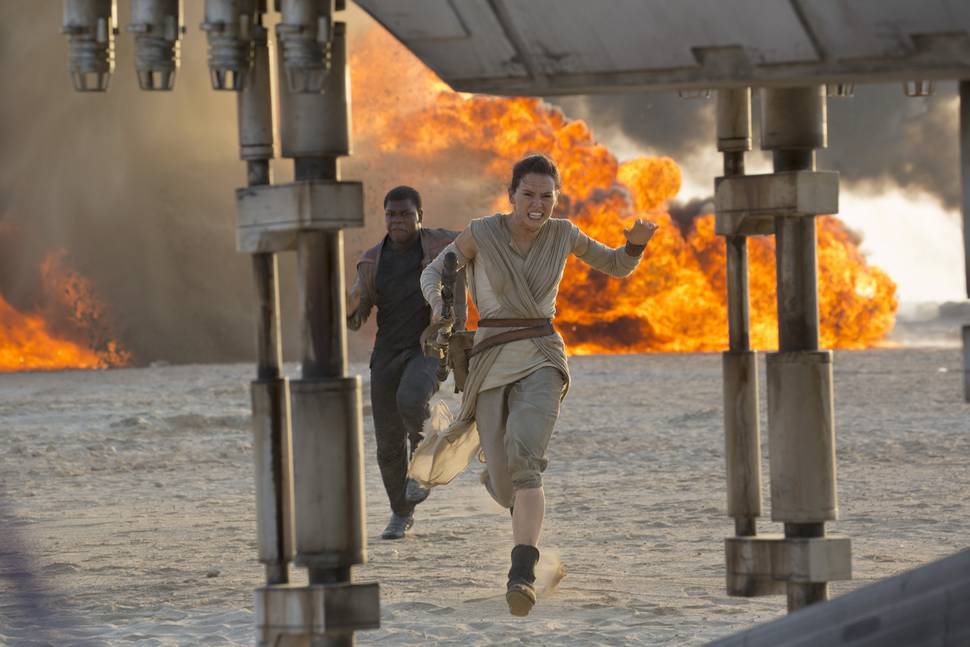 The meme caught Ridley's eye and instead of shying away from the negative comment, the 23-year-old decided to tackle the criticism head on.
"'Real women' are all shapes and sizes, all ethnicities, all levels of brave," she commented on the user's post. "I am a 'real woman' like every other woman in this world."'
Ridley then shared a screen grab of her response on her own Instagram profile on Wednesday, and expanded on her message of positivity.
"What's weird is most of the time I see such gorgeous messages from people around the world," she wrote. "People who relate to something in Rey they haven't found in a female character before...It is much more hurtful to continue to slate other women than BE a woman, BE a character, BE whoever you want to be."
Defiant Ridley went on to insist she is completely comfortable with her body and revealed she is more focused on her own personal growth.
"I'm a normal girl thrust into extraordinary circumstances, just like Rey," she continued.
"I will not apologise for how I look, what I say and how I live my life cause what's happening inside is much more important anyway and I am striving to be the best version of myself, even if I stumble along the way."
Concluding the message with a piece of advice for followers, she added, "Remember that expression, if you don't have anything nice to say, don't say anything at all. Kindness isn't going to cure the world of all its awfulness but it's a good place to begin."

More from Spy:
• Chrystal gushes over Richie
• Carpool Karaoke is coming to NZ
Ridley's comments emerge a day after reality TV star Kim Kardashian defended her decision to share a nude selfie online.
Kanye West's wife posted the barely-censored image online on Monday, but it divided her fellow celebrities, with Bette Midler and Chloe Grace Moretz among the stars accusing Kardashian of setting a bad example to her young fans.
Others, like actress Abigail Breslin, jumped to the mother-of-two's defence on Tuesday, while Miley Cyrus blasted them all for "acting tacky" on International Women's Day.
- AAP