Known for being a political activist, artist Banksy has painted a controversial piece opposite the French Embassy in London.
The British graffiti artist spray-painted an image of the young girl Cosette from Les Miserables in front of a decayed French flag with tears in her eyes from CS gas.
The new Knightsbridge artwork was provoked by reports tear gas was used to clear parts of the refugee camp in Calais, reports the Guardian.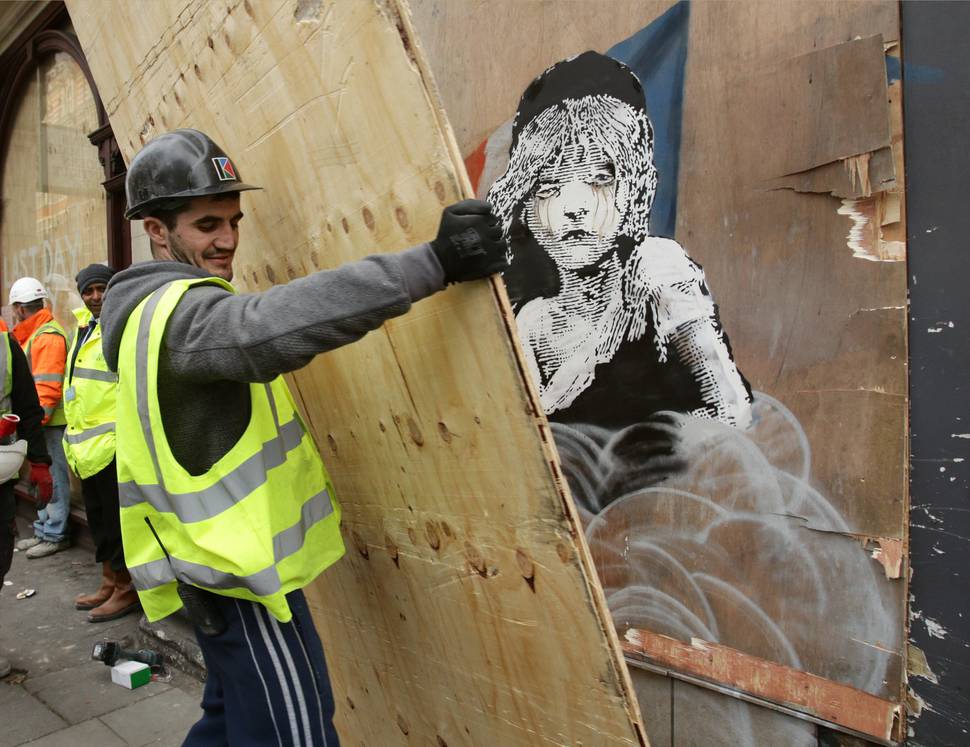 An image of the artwork has been shared on Banksy's website and features an interactive QR code that takes viewers, who hover their phone over the code, to an online clip of a police raid on the campus in early January.
According to the BBC, the mural has been hidden behind two large sheets of plywood, with building developers saying they covered the piece in order to preserve it.
Banksy is well known for his subversive works, often laced with dark humour or political condemnation.
The most recent image is only one in a series of artworks criticising Europe's handling of the ongoing refugee crisis.
- AAP