Laneway draws an appreciative audience to a hot and loud Silo Park.
Auckland's Laneway Festival, with a near sellout crowd, graced Silo Park on the waterfront yesterday for what's rumoured to be the last time.
If Laneway's physical borders need to expand for its next event, this year's eclectic line-up showed its musical ones already have, with an explosion of micro-genres across the site's four stages.
As temperatures soared to 26C over the afternoon, punters could switch between Health's blitzkrieg post-rock punch, Shamir's colourful pop pastiche, Fidlar's rowdy skate-rock racket, The internet's sassy soul, Vince Staple's muscular rap attack and Hudson Mohawke's mashed-up mayhem.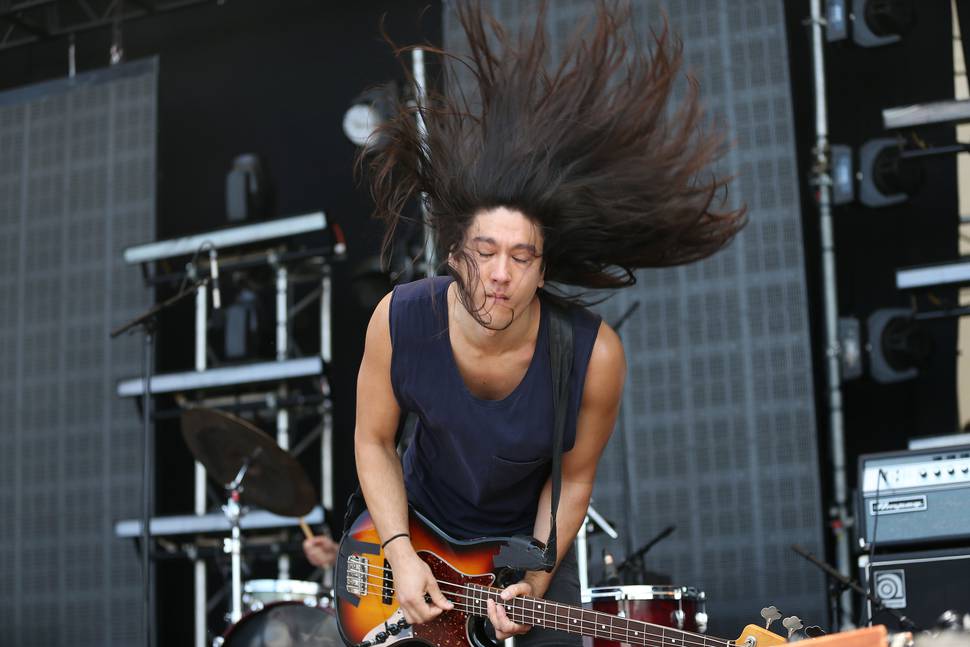 Those looking to cool down could take in one of the acts in the shaded Thunderdome, but their ears may then have taken a hammering. Some of the day's loudest sets came from Canadian noise punks Metz and Aussie grunge upstarts Violent Soho.
New festival initiatives included extra shade cloths around the main stage, expanded food options and free water for those trying to stay hydrated in the searing sun.
As the temperature started dropping, the festival's dance-friendly acts took over.