Great gulps of joy and shocking displays of greed last night as TV3 finally put a sock in The Block. The show's fourth season, The Block NZ: Villa Wars, ended after a marathon six million episodes as the villas went to auction, and earned the contestants the kind of money that was nearly enough for a deposit on the villas they just sold. Costa del Sandringham, the jewel of Auckland.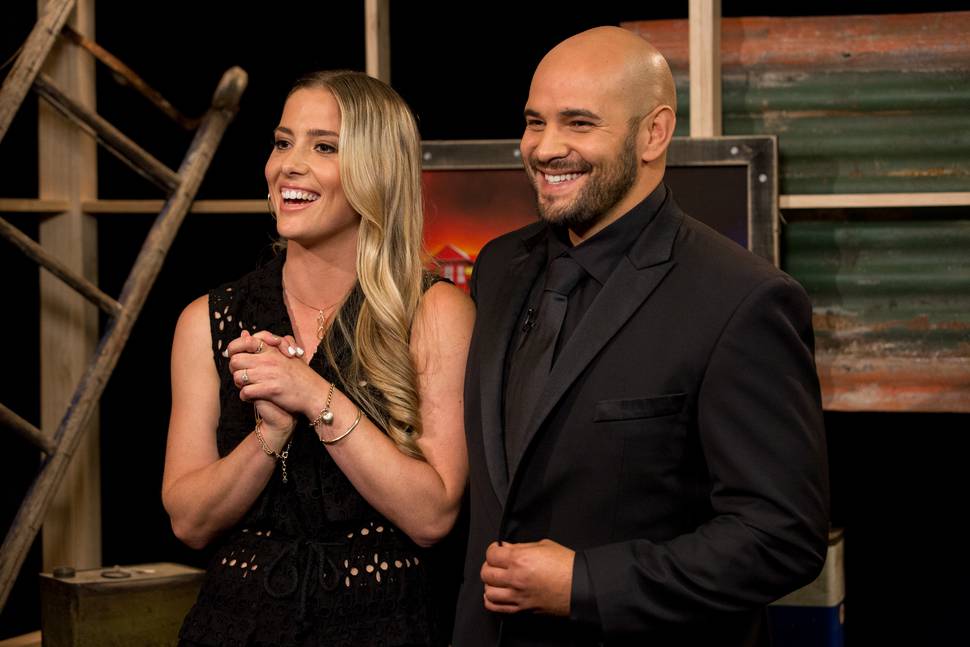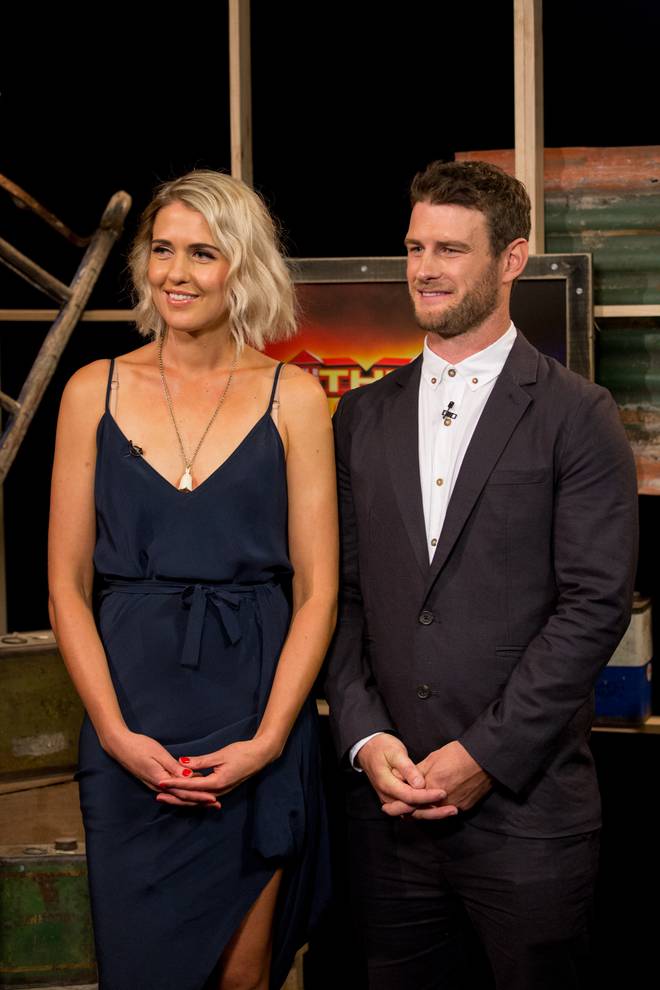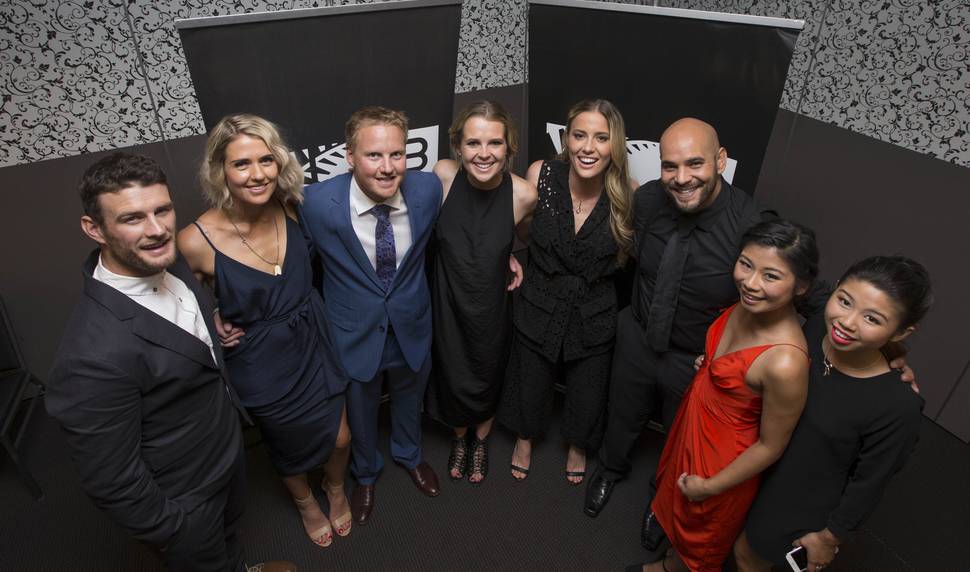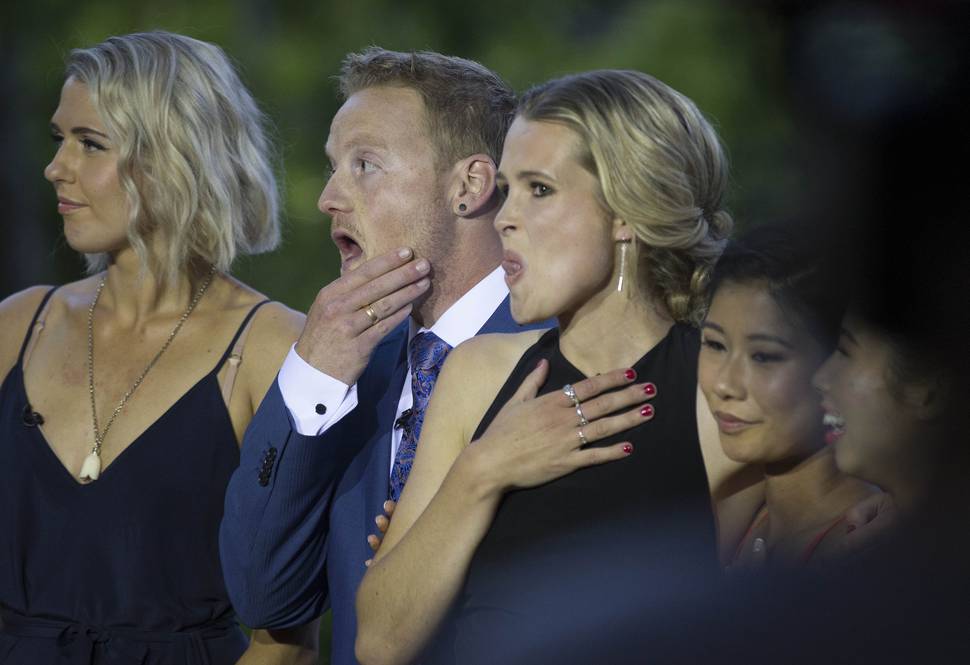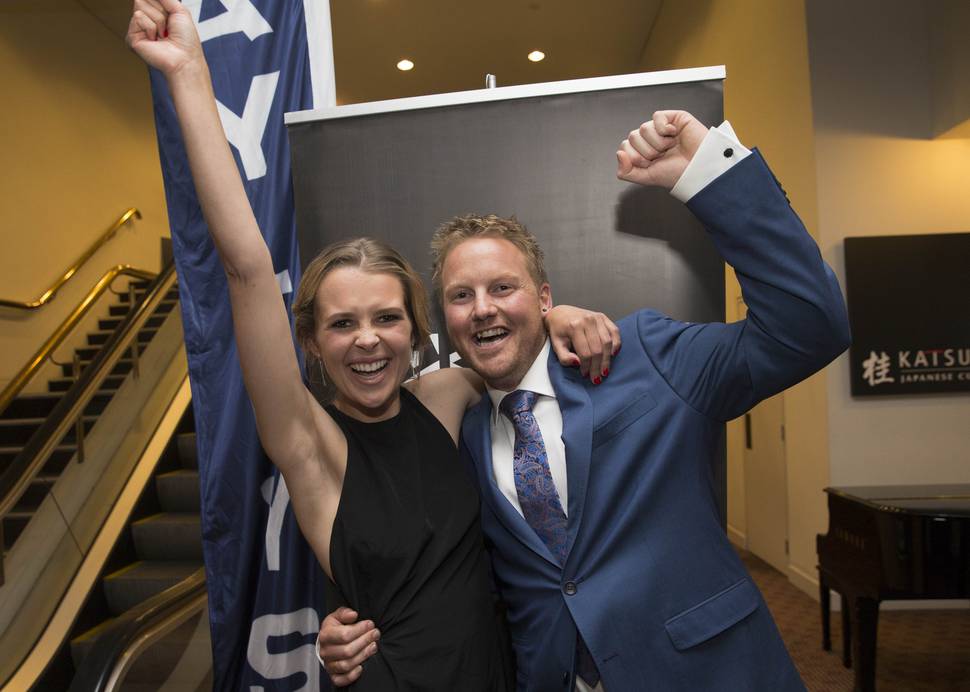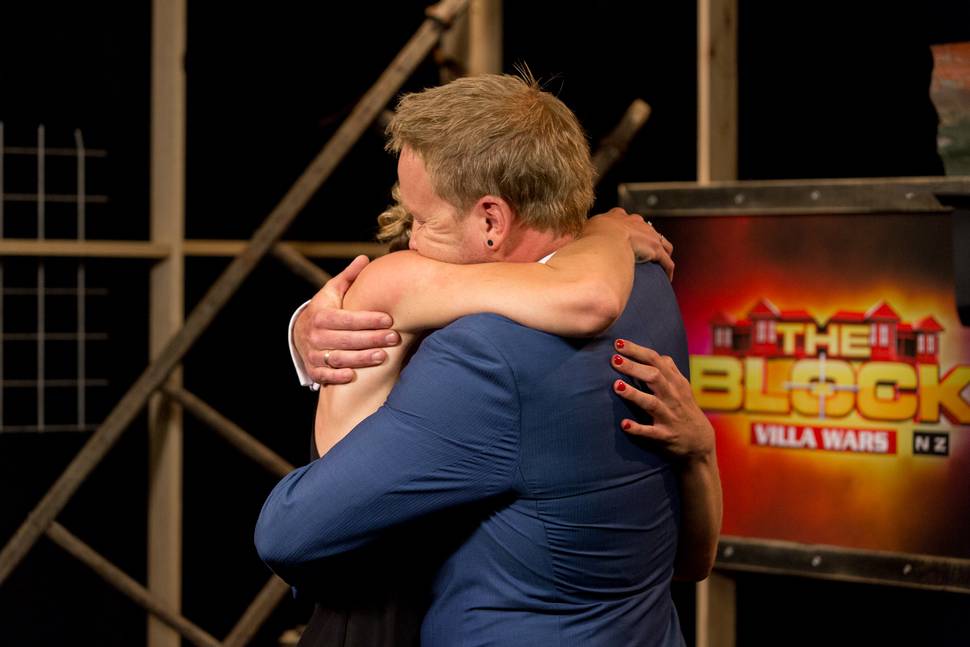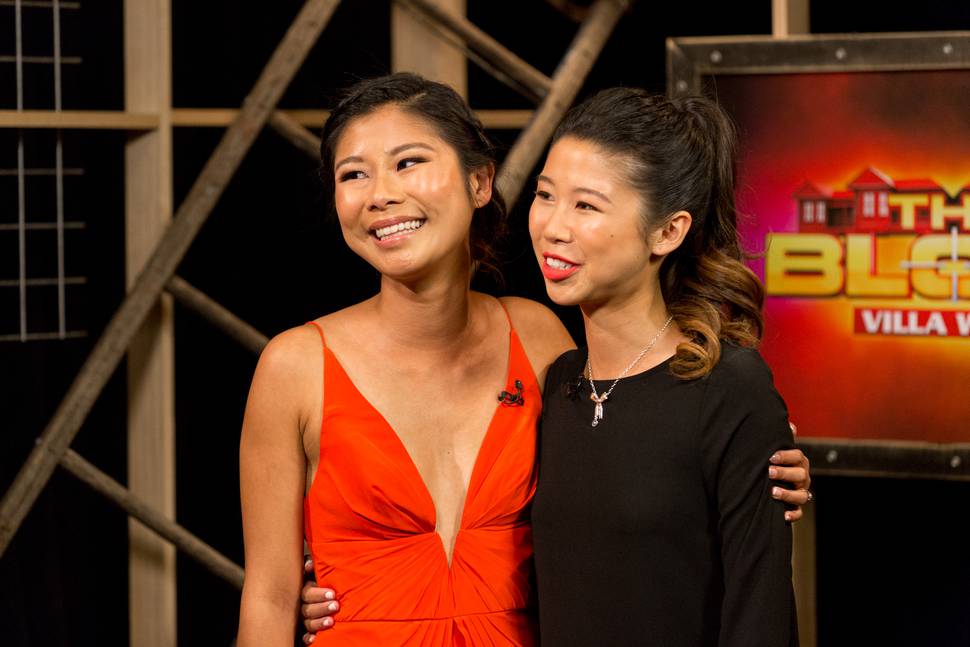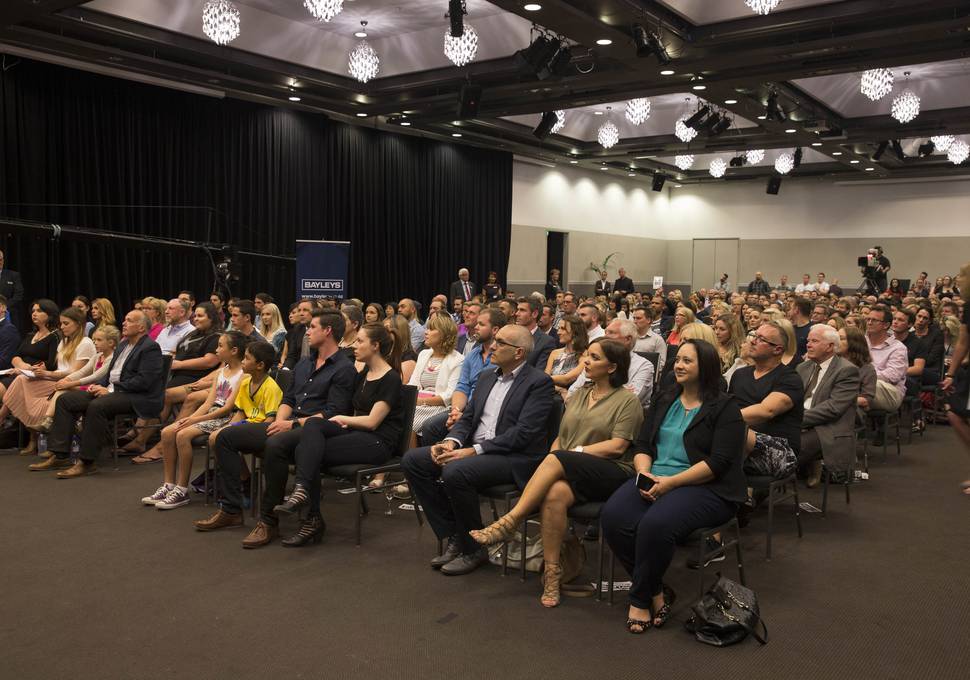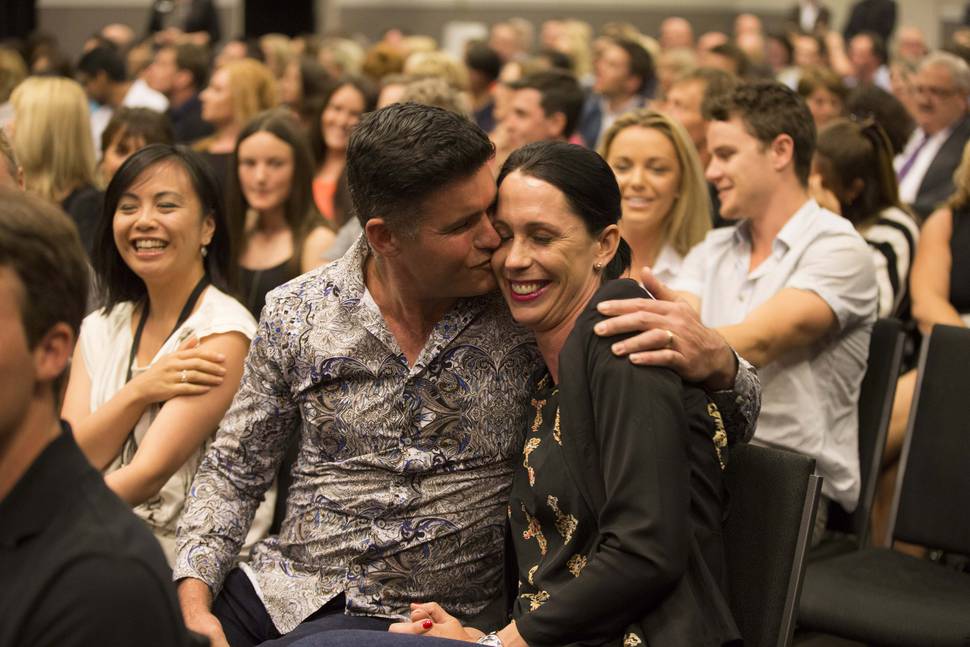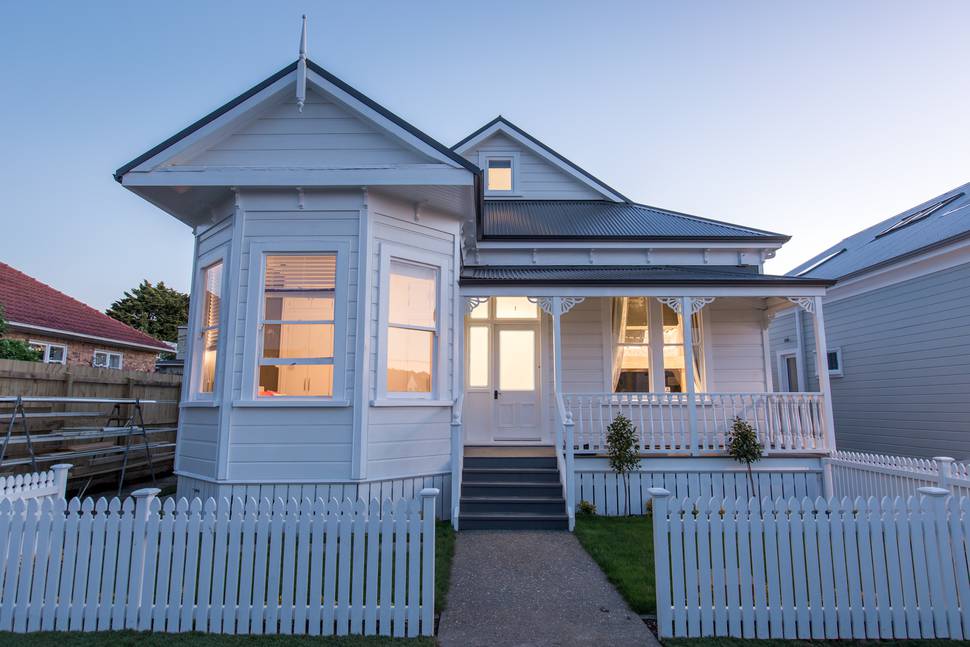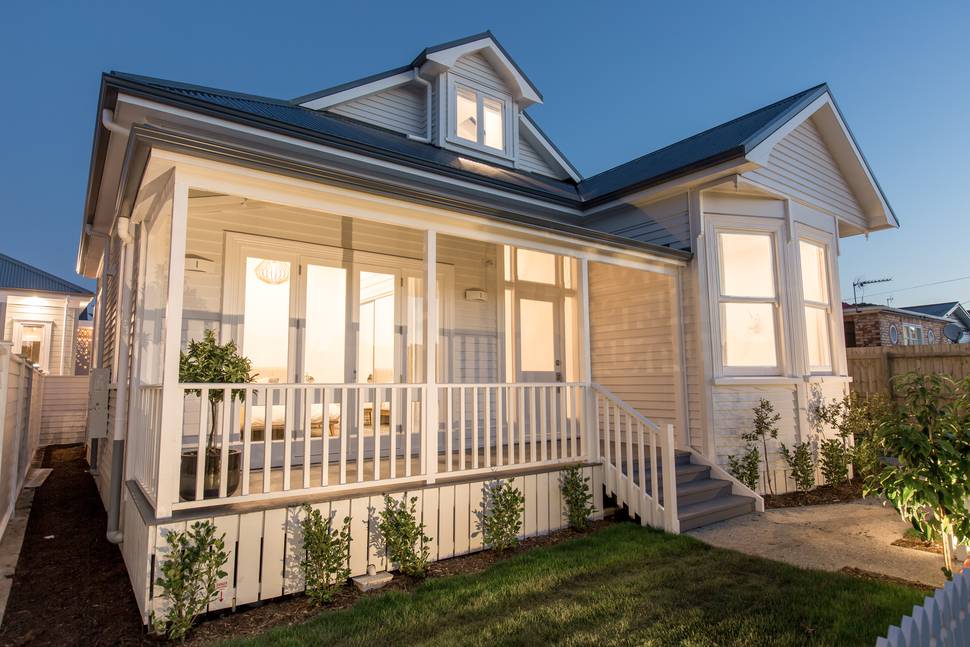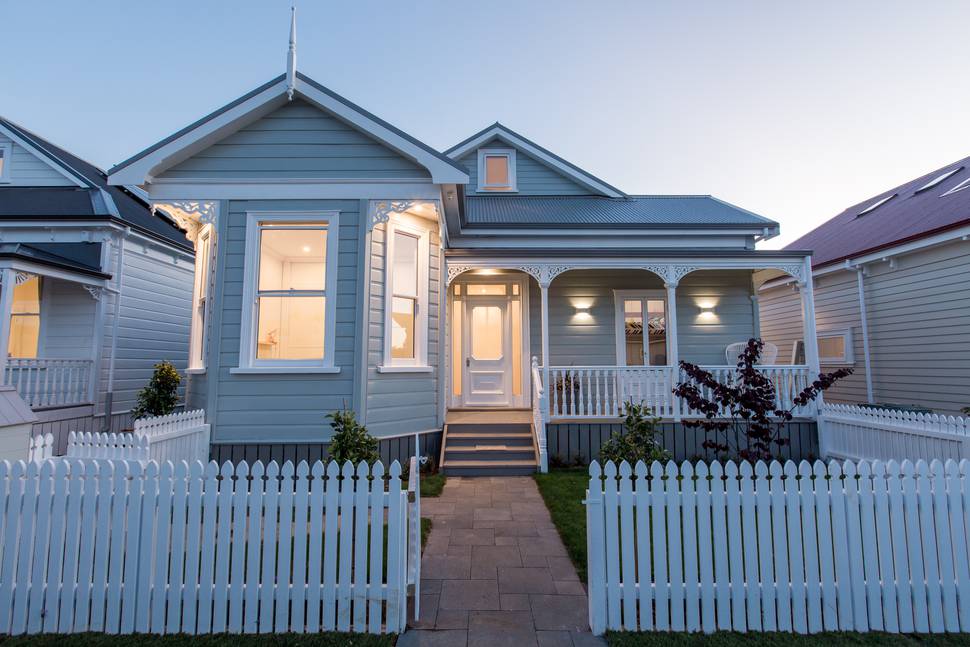 It was a tense, exciting finale, filmed live at the Rendezvous Hotel, where every expense was spared to create an auction room in the style of the show. They dragged in a sheet of corrugated iron and put up a ladder. A plank was on standby as co-presenter Shelley Ferguson put in her final wooden performance. Ferguson and co-host Mark Richardson made excruciating small talk with the contestants in the wait for the auction. Everyone was inwardly screaming: "Show me the money!"
The money was duly shown. Every villa went for over a mil. Perhaps a P house would go for over a mil in Sandringham. Season six, The Block NZ: P Houses, will have qualified ER medics on standby.
READ MORE
• The Block winners: 'We're definitely not villains'
• Did the Grammar zone effect give couple the edge?
As a neo-liberal exercise in the redemptive power of money, the show served the needs of the Auckland property market. It was the distant, all-seeing god of The Block. The houses were its temples, and it must be said at once that the four restored villas looked great inside and out. "These are the finest bathrooms," said Mark, "we've ever had on The Block". Praise doth not come higher.
Brooke and Mitch made a lovely, airy home, and the toilets were first-class - they never lost a room reveal which had a toilet in it. Cat and Jeremy created an elegant, tasteful home. Sarah and Minanne's house was full of beautiful little details. There was more to Jamie and Hayden's house than a lot of black. It also had some white.
In the wait to the auction, Hayden looked like a man who was about to die a thousand deaths. He was doing his best to prepare for the latter. "We're either going to completely take it out," said Hayden, "or completely fail." Jamie had plain lost her senses. "We're happy if we come away with zero," she said, "or a lot."
Jamie and Hayden have always gone their own way. They had no precedent. It was easy to identify the other contestants as characters in a fairy tale. Cat as Snow White, Brooke as the Evil Queen, Sarah and Minanne as the two dwarves - Weepy and Screechy, slaving away in the mines. "We've grown emotionally," said Sarah. All that growth was to no avail last night, when their handsome profit reduced the sisters to emotional wrecks.
The auctions were fast and furious, and two of them featured a fatuous auctioneer calling the shots. Blair Cashmore - surely not his real name - gave shout-outs to a couple of Bayleys real estate agents, including someone called Summer Sun. "I love that name," said Cashmore. Cashmore! He continued, raving, "I bet you want to get a bit of that in the near future. Take that comment as you will!" One wonders how Ms Sun took that comment.
Then there was Sabine Daniel, a harridan who has surely read too many of those how-to-succeed-in-business-while-losing-your-mind books. "Are you winners," she shrieked at the audience, "or second place getters?" In case the slogan was too obtuse, she flailed the attendees with another message with the depth of a prediction inside a fortune cookie. "There are no winners here except the highest bidder!"
One of the losers was the woman who spent the entire night in talks with a potential buyer on the phone. She put in bids for every house. Who was she talking to? One imagines Labour housing spokesman Phil Twyford at the ready, eyeing up whether the mystery buyer was called Chan, Chen, Li, Liu, Lee, Lin, Wang or Zhang, and therefore representing the tsunami of foreign home owners from Asia. As it turned out, the successful buyers were in the room.
More from Spy:
•
•
The hammer came down. Sarah and Minanne made $123,000. Cat and Jeremy walked off with $160,000, a car, and a golden hammer, which is not to be confused with a hammer made of gold. Jamie and Hayden also scored $160,000, vindicating their decision to pimp their house in the manner of a bad-ass gangsta NWA mofo crib. Hayden took the opportunity to say it sent a message to the youth of today to be independent, be yourself, be bold. He took that opportunity with every breath. Joseph Durie from Radio Hauraki took to social media last night to rightly point out that Hayden had become the Bono of home renovation.
Brooke and Mitch were clear winners, with $190,000 profit and a further $100,000 as their prize. Their happiness spillethed over. Richardson was there to picketh it up, and make a Speech to the Nation. Earlier, we'd heard that Brooke and Mitch had been regarded as the villains of the show. Exhibit A were three of my reviews of The Block, which appeared on screen. The first review was headlined, "Are they the most awful people on TV?"
When they won, Richardson gave his Message to the People. He looked Brooke and Mitch square in their weeping eyes. "No one likes what happened to you," he intoned, gravely. "The criticism wasn't nice. I think you two are the quintessential New Zealand couple."
Good night. What if he's right? What if their apparent values - screw everyone over, sulk and complain when the chips are down, act belligerent when under attack, approach every challenge with a dead-eyed remorselessness - are the norm? One of the great attractions of The Block is its ability to hold up a mirror to the New Zealand character and the New Zealand way of life. Are we looking into a reflection of Brooke and Mitch? Is that what we've become? Are we mendacious, loathsome, merely good with toilets?
No. The question posed in that headline of my earlier review was rhetorical. As the most awful people on TV, Brooke and Mitch were surely untypical. Cat and Jeremy won last night's People's Choice award and were the true reflection of New Zealand in the mirror. Selfless, laidback, always up early to get stuck in. Imperfect, obviously; Cat's scratchy vocal fry was sometimes unbearable, and Jeremy's eloquence never really got past, "Yeah, gidday." But with their sense of decency and their light hearts, their imagination and their commitment, those two proved themselves the quintessential New Zealand couple.
Good for them. They were almost lost for words last night after they scooped up all that lovely loot. They were asked how they felt. "Awesome," said Jeremy, astonished he'd come up with a word beyond one syllable.
"Creak," croaked Cat, concluding The Block NZ: Villa Wars.
- nzherald.co.nz