Chris Philpott unveils his top 10 television shows for 2013.
It was a funny old year for television. Some critics remarked that we were witnessing the end of the golden weather, while others extolled the virtues of an increased number of outlets and a move toward niche programming.
A group referred to as "cable-cutters" - those viewers who have done away with terrestrial service, in favour of sourcing content on the web - were proved right, as online services grew at a phenomenal rate.
It seems like every week brought with it exciting new shows and endless viewing possibilities.
It was an especially strong year for drama, making this one of the hardest lists I've ever had to put together. My top spot was a given, but it was a free-for-all beyond that.
I've even managed to surprise myself with how and where I've ranked some shows, which is why there are so many of these:
Toughest omissions:
Slow-burning drama Rectify (Rialto) was well written and performed, narrowly missing a spot. I loved The Walking Dead (TV2) when it came back for its fourth season, but sadly the awful back half of Season 3 also counts toward this list. I still don't know if The Americans (TV3) is a spy drama or a period drama, but damn it was good. Orphan Black (SoHo) is the most original new show of the year. Louis CK's comedy show Louie (Comedy Central) was a bit slower, a bit more introspective, but the final few episodes were some of CK's best work. Masters Of Sex (SoHo) is the show most likely to crack this list next year, behind a pair of wonderful performances from Michael Sheen and Lizzy Caplan,
Okay, enough procrastinating, here is my Top 10 - remember, this is all my opinion; you may think I've nailed it, you may think I'm way off the mark.
But whatever you think, these are my picks for the Best TV Shows of 2013 ...
10. Rebound (Les Revenants) (Rialto)
This show actually has three different names - Rebound, its original title Les Revenants, and literal translation The Returned - proving the adage that a rose by any other name smells as sweet. A spooky, visually spectacular series that examined its characters in a way most shows can only dream of.
The best part is: Rebound is presented in French language with English subtitles, meaning I felt more cultured for having watched it.
9. Mad Men (SoHo)
It speaks volumes of the hit fifties-set drama that this was its weakest season to date, yet it still managed to find a place among the best shows of the year. Jon Hamm was as good as ever, playing a tormented Don Draper with as much pathos as he could muster, but he was let down by some noticeably lazy writing around the historical tie-ins the show has done so well in the past. As I say, not its best season - but still pretty damn good.
The best part is: We're nearly at the end of the shows run - only one season to go. Sadly, AMC have pulled a Breaking Bad on us: we'll be seeing seven episodes in 2014, and the final seven episodes in 2015.
8. Community (Four)
The zany antics of Jeff, Abed, Annie, Troy and the gang came back to our screens this year - finally - and it was worth the wait. Season 3 is generally considered a high point for the show, and it's easy to see why: the storylines are absolutely nuts and each episode is densely packed with pop culture references, but there is also a heart under all that. Community isn't just a coming of age comedy. It's also a wonderful celebration of true friendship.
The best part is: Delays are usually bad - but in this case, thanks to delays, we're still enjoying Dan Harmon-led episodes. So, you know, silver linings and all that.
7. Parks & Recreation (Four)
I love Parks & Recreation so much that I've made its theme song my phone ringtone. Then I strapped my phone to one of those floor-cleaning robots. Now I call him DJ Roomba - little guy cruises around and plays music.
The best part is: Four are going straight into Season 6 after the currently-airing Season 5 ends! More Swanson!
6. Orange Is The New Black (TV2)
The year's second drama set in a women's prison - the first being Wentworth - turned out to be the best, and was a powerful statement of intent from streaming site Netflix. But what was up with that 11.45pm time slot on Monday nights?! TV this good needs to be seen.
The best part is: We've met Uzo Aduba, who played Crazy Eyes on the show - and she was just one of many brilliant new faces. You'd have a hard time finding a more talented cast on television.
5. The Almighty Johnsons (TV3)
The best drama this country has ever produced, in my opinion, came out swinging this year - the writing was focused and character development hastened, the performances were strong, the production quality was at an all-time high, and the short life expectancy gave us an exciting final season that was burdened with glorious purpose, namely ending in a way that would make a good ending for the entire show. Writer/creator James Griffin is a true visionary, one of the most extraordinary writers this country has produced. The best part is: As sad as it is that the show was cancelled, and even though I would have loved more, I'm happy with where and how the Johnsons' ended.
4. Boardwalk Empire (SoHo)
As recently as a month ago, I was sure that Boardwalk Empire wouldn't be cracking this list - yet, as I wrote earlier this week, the show closed out so strongly, emphatically announcing that it deserved to be in the top tier of dramas, that it became impossible to ignore. Boardwalk showrunner Terence Winter is the Lionel Messi of television writing: I don't know how he does what he does, but it's a joy to watch it unfold and the finish is unquestionably exciting.
The best part is: You get the sense that Boardwalk Empire could actually get better. I won't be surprised if it ranks even higher in 2014.
3. Jono & Ben At Ten (TV3)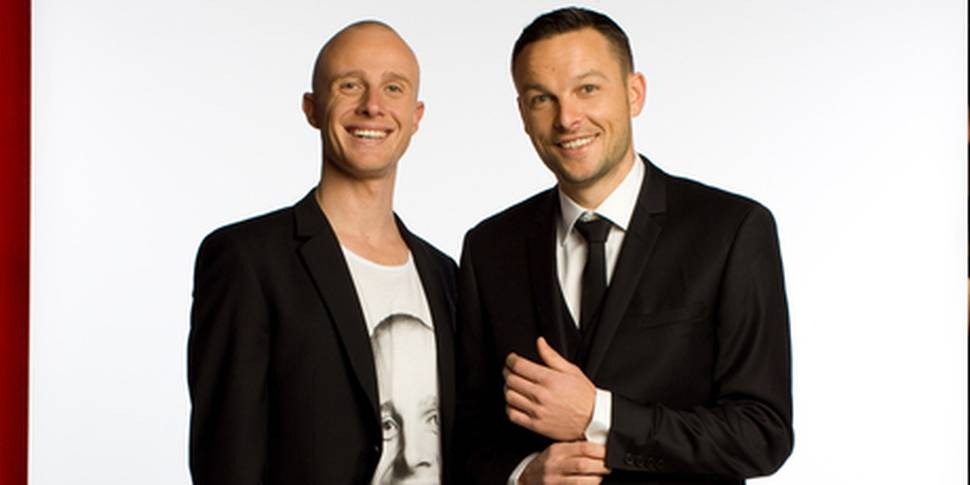 Not only is Jono & Ben At Ten my favourite Kiwi show of the year, but I think it was also the funniest show on television in 2013. The show, affectionately known as JABAT, took a big leap in quality this year, and the ratings followed - the writing got a little better, the sketch ideas a little zanier, and the cast noticeably got more involved in the format, and seemed to be enjoying themselves more too.
The best part is: JABAT cleverly added Rose Matafeo to the lineup and they're already signed up for next year. I can't wait.
2. Game Of Thrones (SoHo)
Lost in all the buzz around the final season of a certain meth-related show: the fact that Game Of Thrones turned in an absolute stunner of a season, too. For a show with such a high profile after two seasons, Thrones sure seemed to make another leap in quality this year. And a certain wedding episode broke the internet like almost no other television moment in the last twelve months. My wife still sobs occasionally for poor Robb.
The best part is: We still have the inevitable death of Joffrey Baratheon to look forward to!
1. Breaking Bad (SoHo)
It's not every year that we get to farewell one of the all-time great shows. Breaking Bad said goodbye with a batch of episodes that seemed to just try and one-up each other: Bryan Cranston and Aaron Paul turned in a pair of performances that rank as two of the best ever, creator Vince Gilligan and his team constructed a final act that tied everything up nicely, and fans were rewarded with one of the most satisfying endings of any drama in recent memory. Breaking Bad was the best show on television in 2013. Nothing else even came close.
The best part is: We get to see what else Vince Gilligan can come up with next, there is a Saul Goodman spin-off in the works, and SoHo is repeating the entire series from mid-February. I'll be tuning in to watch it all again. You should, too.
One final note: This is my last post for the year - I'll be back on your internets around January 6. Thanks for your support and readership in 2013, especially in the last couple of weeks. I sincerely hope you all have a safe and happy Christmas, and a fantastic New Year.
* What were your favourite shows of 2013? Do you agree with my list?