Today: Occasional showers, clearing overnight. Southwest developing this afternoon.
Sunrise: 6:03 AM
Sunset: 8:39 PM
Marine coastal Forecasts - kaipara
7:17 AM 19 Dec, 2017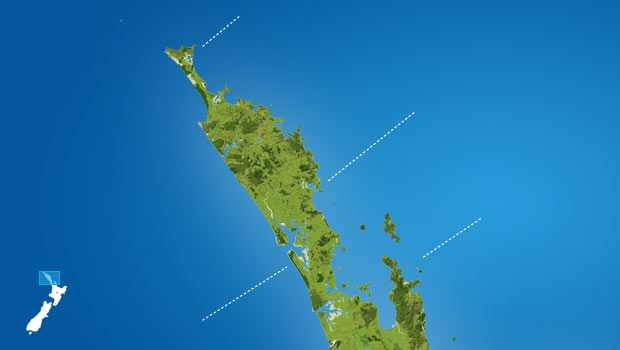 Whangarei
North Cape
Brett
Bream Head
Kaipara
Colville
Great Mercury Island
Muriwai
Forecast:
Southwest 15 knots, easing to variable 10 knots for a time this morning and early afternoon. Sea slight. Southeast swell north of Cape Reinga,2 metres, easing. Southwest swell 2 metres. Fair visibility in a few showers this afternoon and evening, with thunderstorms possible south of Kaipara Harbour.
Outlook:
Outlook following 3 days: Southwest 15 knots rising for a time Wednesday southwest 25 knots with rough sea.Moderate southwest swell easing Thursday.