Spark Arena
: Bruno Mars plays his final two shows in New Zealand tomorrow and Saturday after kicking off his sell-out tour to rave reviews. Mars' live show is an all-singing, all-dancing spectacle dripping in finesse and charisma.
He's totally taken over Spark Arena with a custom stage, fireworks, lasers and confetti canons and the whole set is just non-stop entertainment.
Mars' vocal talents are certainly impressive but his ability to hold a crowd and dance almost non-stop while barely missing a note is even more astounding.
That, and his band is full of show-stealers who play instruments, sing and dance backup and rock a hell of an instrumental solo. If you're heading along, you won't be disappointed. Bruno Mars, Spark Arena, tomorrow and Saturday
Western Springs
: Two major music festivals a year used to be a standard for Auckland, believe it or not, but since Big Day Out tapped out, our reliance on that has faded. Which is why we're so excited that Auckland City Limits is back after a hiatus last year and this time, we hope, for good. The festival looks sure to be a winner with a stonking line-up that boasts Grace Jones, Beck, Future, Phoenix, Sigrid and Thundercat (to name a few).
Taking place at the music-friendly pastures of Western Springs, the festival also features incredible food, a Golden Dawn pop-up, and it's safe for kids.
A special mention goes to local talents Jess B, The Beths and Alien Weaponry who are sure to make an impression. Auckland City Limits, Western Springs, Saturday from 11am
Auckland Art Gallery
: All actresses have to be chameleons but Cate Blanchett takes it to a whole new level in
Manifesto
, a 13-channel film installation which pays homage to artist manifestos. Blanchett takes on 13 different personas — among them a school teacher, a puppeteer, a newsreader, a factory worker and a bearded homeless man — to explore the words of those who wanted to change the world through art and weren't afraid to stand up, speak out and wield a pen like a sword.
Are these just historical statements or have they stood the test of time? Did they reflect the voice of a generation and how have things changed over time? Can these words and sentiments be applied universally?
Brought to town thanks to Auckland Arts Festival. Manifesto by Julian Rosefeldt, Auckland Art Gallery, until Sunday, June 1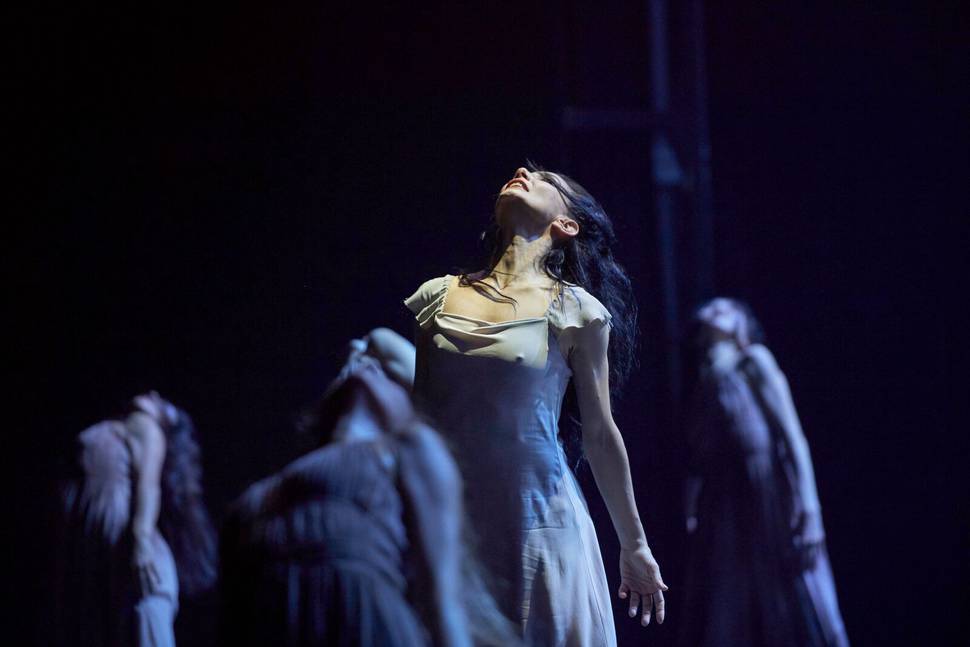 Aotea Centre
: And speaking of the Auckland Arts Festival, it doesn't officially kick off until next week but you can get an early taste this weekend of the sheer scale of some events.
Giselle is one of classical ballet's most beloved stories but it's been given a make-over by acclaimed British choreographer Akram Khan who's taken the story of love, betrayal and redemption into the 21st century. It's the first time English National Ballet has performed it outside of the United Kingdom and they've brought nearly 100 artists and crew with them. Giselle, Aotea Centre, ASB Theatre, until Sunday
Ellerslie Racecourse: End your summer on a high note and certify your social status at Ellerslie this weekend. Vodafone Derby Day brings together all the best elements of Auckland Cup Week: people, chic marquees, delicious food, Mumm champagne, racing and, of course, fashion's finest.
Fashionistas will be out in full force for the national Fashion in the Field's final, Viva Prix de Fashion.
If fashion isn't your thing, get swept up in the excitement of racing as drama is sure to unfold on and off the track, as top-class horses and jockeys look to confirm their status as the best in the country. Vodafone Derby Day, Ellerslie Racecourse, Saturday