The biggest commercial property sales and leases completed in the Christchurch central business district last year have given the city a 'vote of confidence' by national and international firms, says Savills Real Estate.
The sale of 104 Victoria St and 32 Oxford Tce to Silverfin Capital for $58m; along with the commitment by Hoyts to lease a 10,000sq m building to be constructed on the corner of Colombo, Lichfield and Tuam Streets; were the two largest deals in the city last year and were both completed by Savills Real Estate.
"They illustrate the positive impact the rebuild is having on national and international company perceptions of Christchurch city," says Jonathan Lyttle, Savills' Christchurch managing director. "The Silverfin sale and Hoyts lease both demonstrate the attractiveness of Christchurch as a destination for leading buyers and tenants as the rebuild continues successfully. These parties are taking note of the progress made so far and are taking action based on expected future value opportunities as the central city opens for business again."
The building at 104 Victoria St is occupied by Telogis, Chinwag and a gym. At 32 Oxford St the refurbished former Deloitte building is within the health precinct and has been leased to Canterbury District Health Board.
"Silverfin Capital took the opportunity to acquire two trophy commercial property assets developed by Countrywide Property for selling down to individual investors," says Lyttle.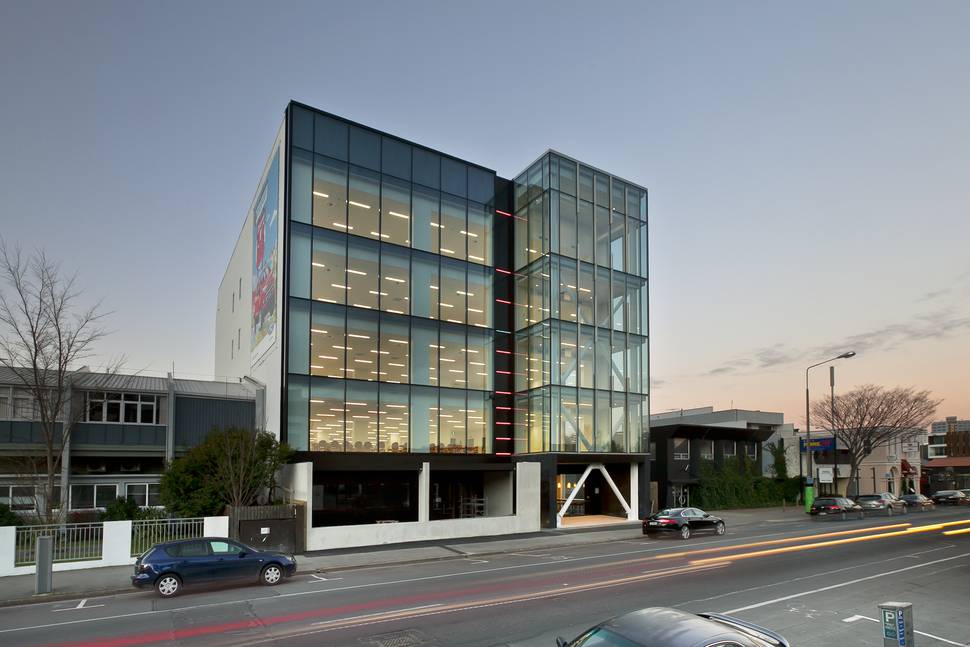 "This occurred in a market where good quality commercial investment stock is in high demand and increasingly difficult to come by. There is very limited supply of prime stock and the few buildings that are coming to the market are getting snapped up; we had several offers for both buildings."
The Hoyts complex will be developed by Calder Stewart. Construction of the seven-screen cinema and international-standard dining precinct is expected to start this year, Lyttle says.
"It's a real coup for the Christchurch CBD rebuild that we were able to attract Hoyts to this key piece of central city land. The agreement brings firm plans for a cornerstone site adjacent to Ballantynes, the bus exchange and The Crossing. It's another big piece in the central city rebuild jigsaw that we were very pleased to help put in place."
Savills also brokered the latest major central city retail lease deal, to global fashion giant H&M for a flagship site in Carter Group's The Crossing development. The upcoming opening of the new store was announced just before Christmas.
Savills has also hired commercial sales specialist Paul Vining this month, who joined the company's Christchurch office in January from Colliers International.
Vining will concentrate on commercial property asset sales within the city four majoravenues. "He returned to Christchurch two years ago, after several years working in Brisbane, where he compiled an impressive track record in both commercial and residential real estate," Lyttle says.
"Vining's appointment strengthens Savills' commercial sales capability and complements our investment sales team allowing us to serve a bigger range of clients across the value spectrum in Christchurch."
Savills' Christchurch agency office now has 12 brokers, following its opening two yearsago, with a team of just four. The office also covers commercial and residential property sales in North Canterbury and Marlborough.